Welcome to our April newsletter! Lockdown is carrying on and so are we. We're still providing support to current & new service users and putting on more casual online group activities for a bit of socialising & fun. As such, we've learned a lot about online security and looked at different ways of staying safe.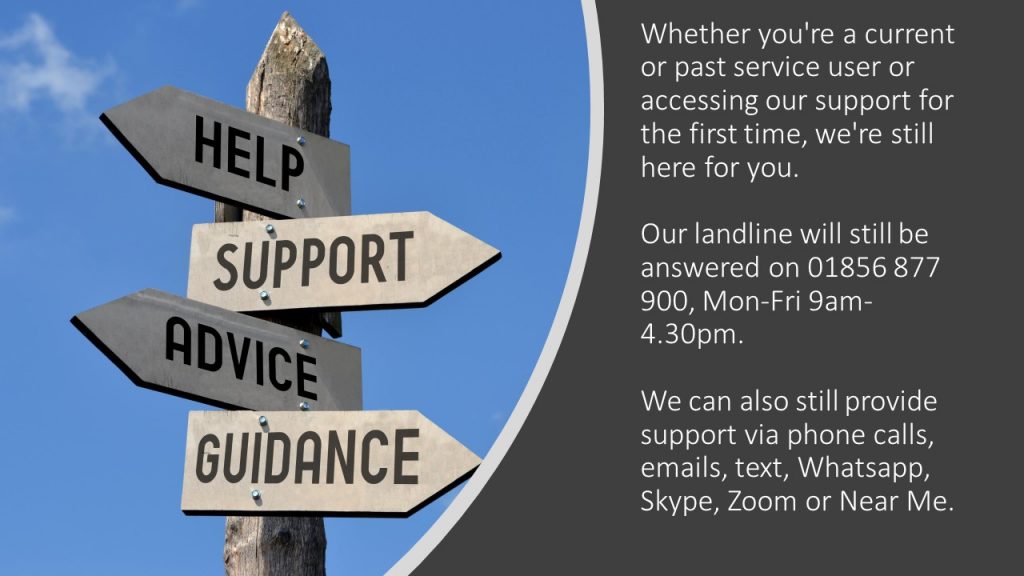 Womens Service
79 Active Cases | 90 Referrals
CYP Service
30 Active cases | 27 Referrals
Service User Achievements & Feedback
Moved into a forever home with her daughter & is so happy
Feels ready to move on from Women's Aid service
Learning new skills – using Zoom, making origami fish, learning amazing new facts through the coffee morning quiz
Getting up, showered and going in the garden when old fears threatened to take over
Noticing that when she heard some very painful news, she could manage in a whole new healthy way
All the women who joined our coffee mornings and craft-ernoons!
Showing resilience by coping with the stresses of being a single mum at home without her usual forms of support
Having the courage to leave and start a new life
Continuing to engage and safety plan
---
What's going on?
Like the rest of the world, we've been getting ourselves online as much as possible. Our dedicated team have been using their ingenuity to continue to support service users, whilst also providing a host of online activities & at home packs.
CYP SODA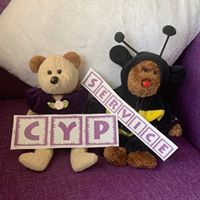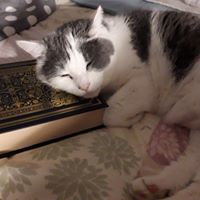 CYP SODA is now on Facebook! Head over to give the page a like and you'll find lots of encouragement from Unicorn, activities for kids plus a peek into the lives of WAO Bear & Mrs Mittens.
This week we had a craft club and Minecraft mindfulness. Each week will see a Minecraft group with a different goal. This week it was designing a garden including specific features such as a water feature, a path, bridge, maze & a statue.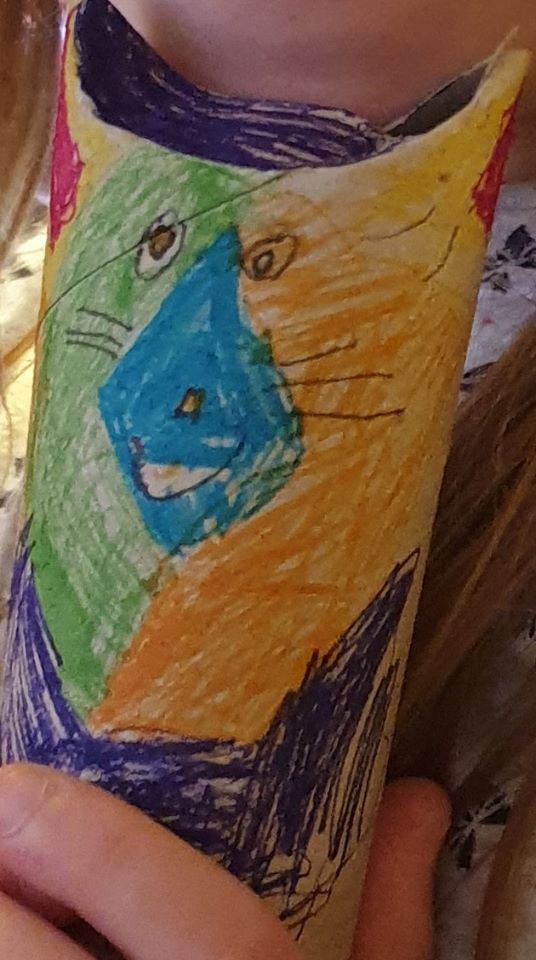 We are also very pleased to show off the winner of the Kitten competition! The CYP were asked to design a kitten that could then be used as the Facebook page banner. I think you'll agree it's very colourful & resourceful!
---
For our Service Users…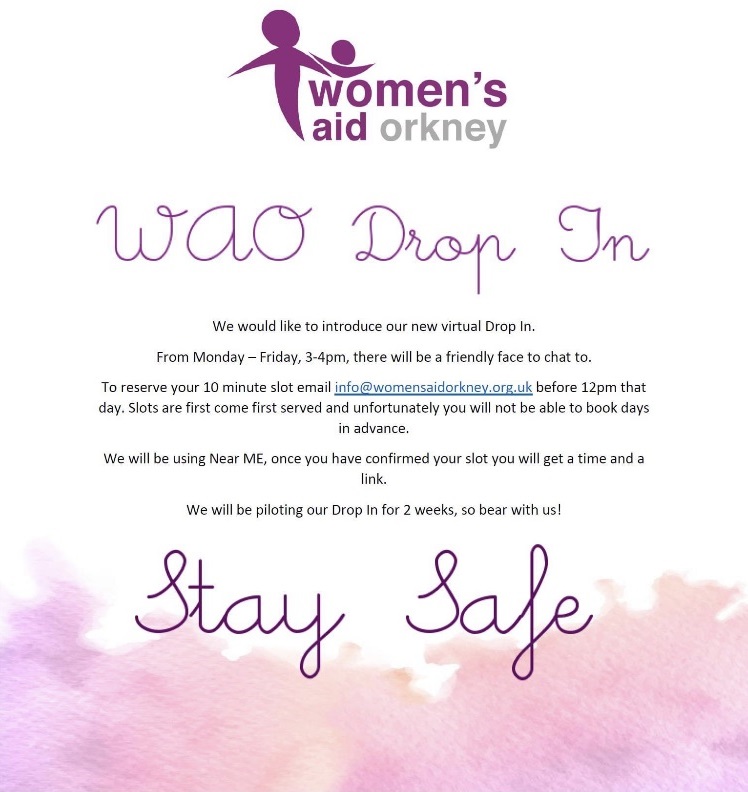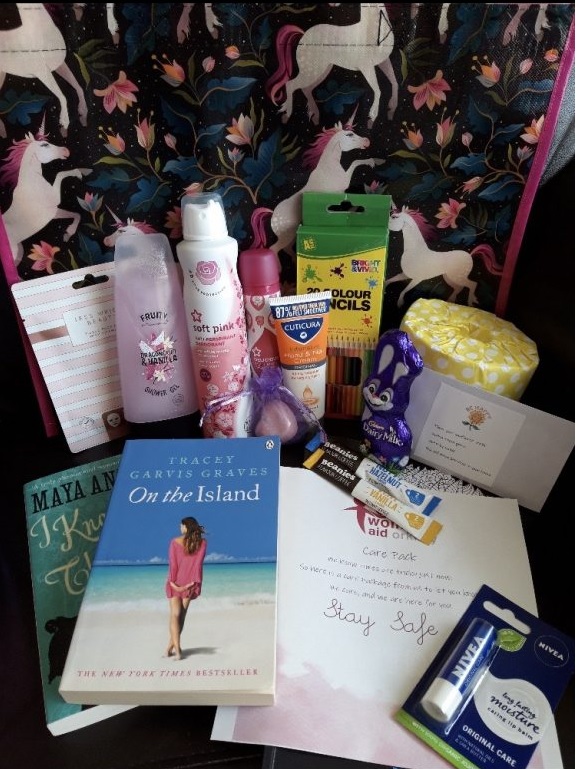 Our first wave of care packs went down well and we're hopefully putting the next lot out this week. We have packs for adults and kids, including a mix of treats, smellies, crafts & books (though contents will change depending on donations). Hopefully they'll provide a bit of cheer and something new to focus on.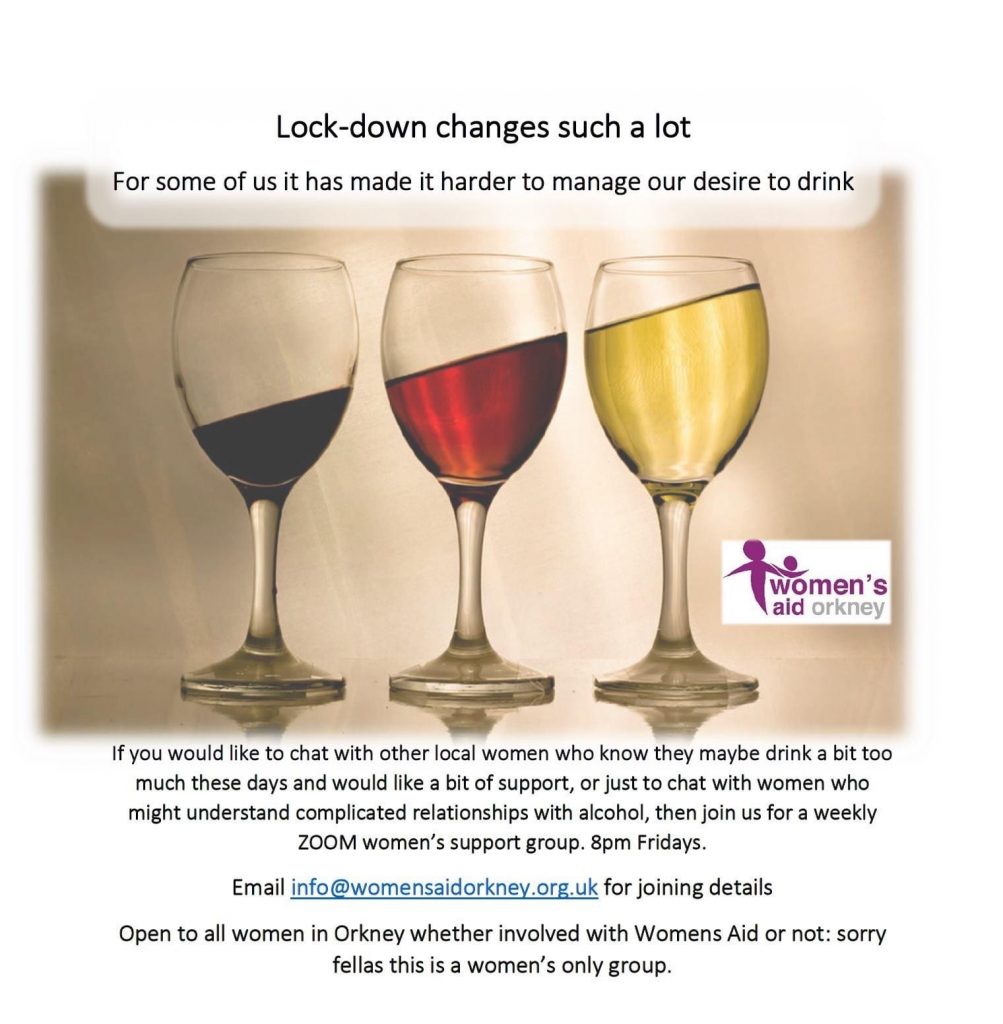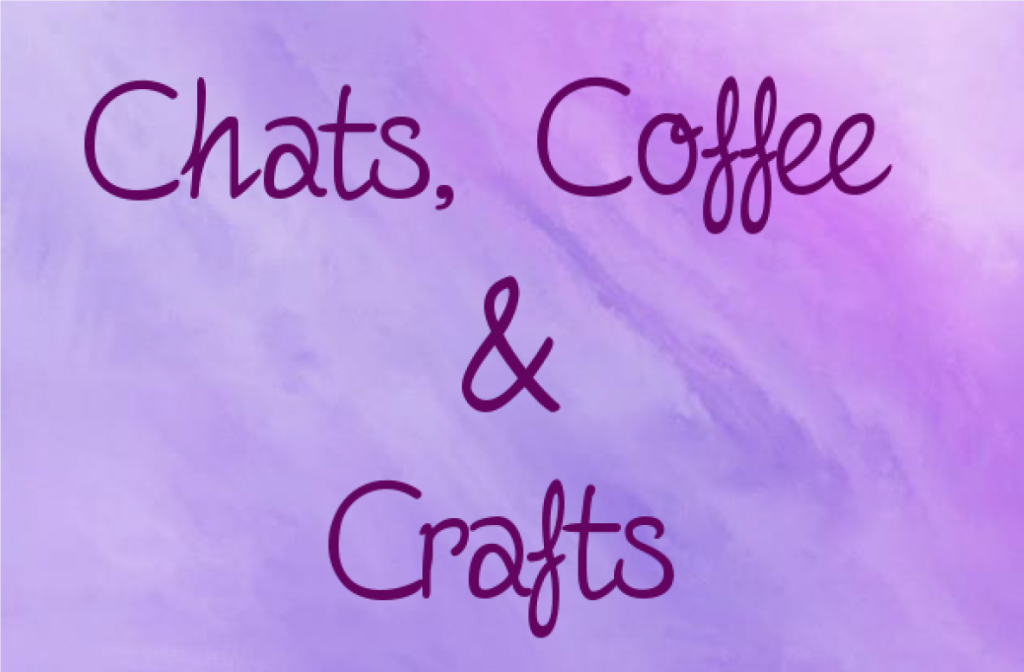 The world of online meetings and classes was quite new to most of us so we're learning as we go! But, we've now got a few get-togethers on the go including knitting, crafts, a quiz and simply coffee and a chat. Please check the Women's Aid Orkney Facebook page for the latest updates or get in touch with your support worker.
---
Domestic Abuse During COVID-19 & Calling for Help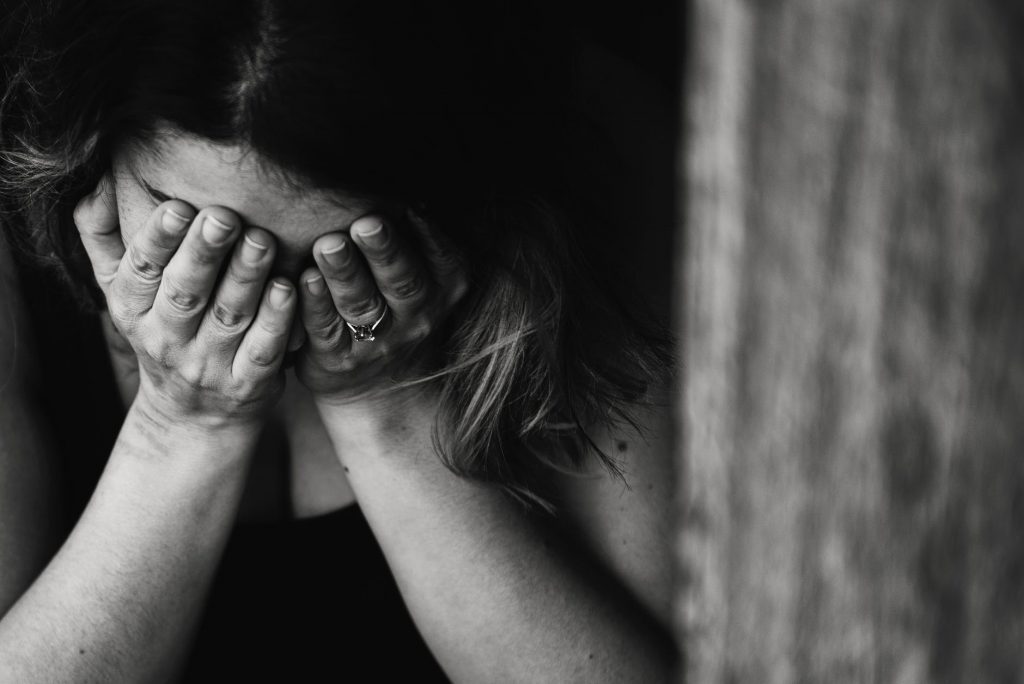 It is clear that this current global crisis has both increased the instances and worsened the severity of personal crises for many people. Reports of domestic abuse have seen a sharp rise since lockdown measures were introduced and deaths related to abuse have more than doubled.
Women's Aid have released a guide to survivors in how to stay safe during coronavirus, which you can access here.
Remember that you are an expert in your own situation and only take on advice that feels safe and relevant to you.
SOS from iPhone
If your iPhone is a version 10.2 (released 12/12/16) or newer you can also dial 999 by pressing the lock/power button at the side 5 times in a row.
Depending on the version you have it will either countdown from 3 and then automatically dial 999 or you can cancel. Alternatively, three options will then appear: slide to power off, slide for SOS which dials 999 or an 'X' to cancel.
SOS from Samsung Galaxy Android
You can set up your phone to automatically send an SOS to up to 4 pre-selected numbers by pressing the power button 3 times in a row.
The emergency message will contain your location, a picture of where you are and an audio message.
For more information and how to check you have these features or set them up, please click here.
Text 999
If you're in an emergency situation and need the police but are unable to talk, you can text 999. You first need to register for this service, simply text 999 with the word 'register'. You'll then receive a confirmation message asking you to reply 'yes' to complete registration. In an emergency you would then send a text with:
the service you require
the location/address they need to attend
a brief description of what's happening
it can take up to 2 minutes to receive a reply, if there's no reply after 3 minutes, try again or you may need to find another way to get help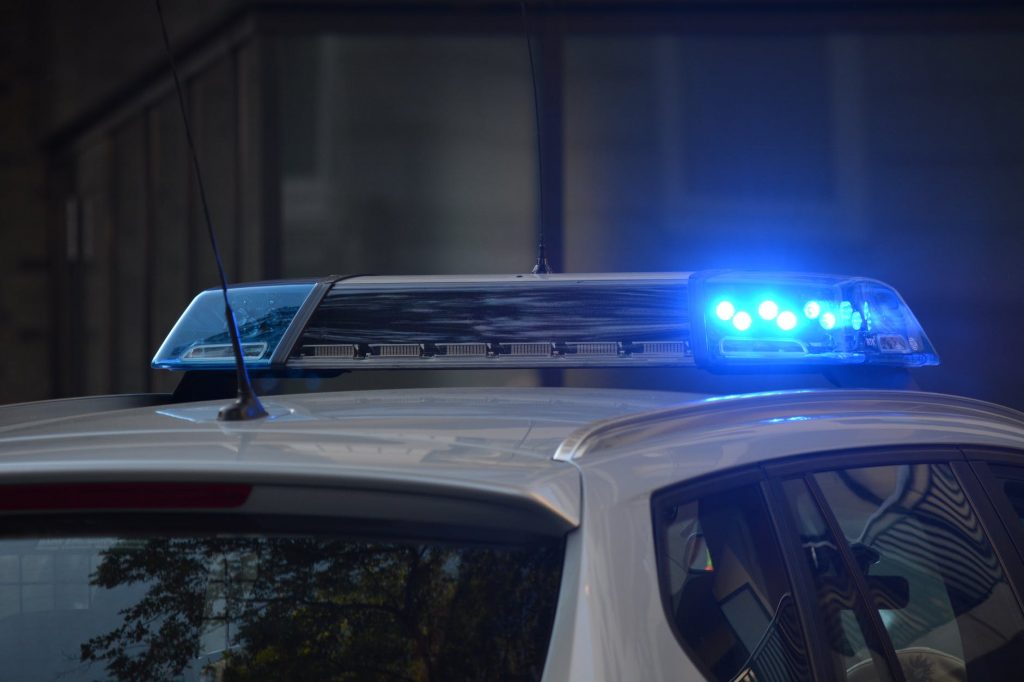 Silent Solutions – Dial 55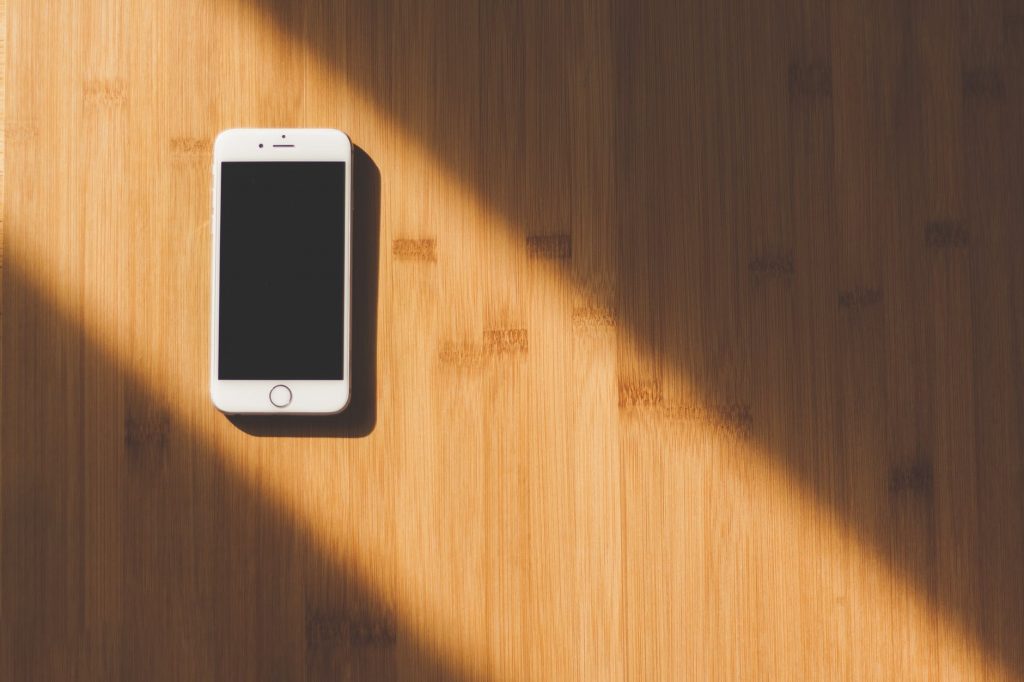 There are 2 ways of using this method:
You can dial 999 then remain silent when the operator asks which service you require. The operator may ask you to cough but if this is not safe you can dial 55, alerting the need for the police.
Alternatively, if the operator hears nothing, you may be put through to the operating system, where you dial 55 and are put through to the police's silent solutions team.
---
On the Other Side
When all this is over and we're allowed out into the big wide world again, we would love if you could support our turn in the Pop-Up Shop! More details to come but we would really appreciate donations after lockdown of any items in excellent condition for us to sell. Plus, there may be some specially designed surprises in store!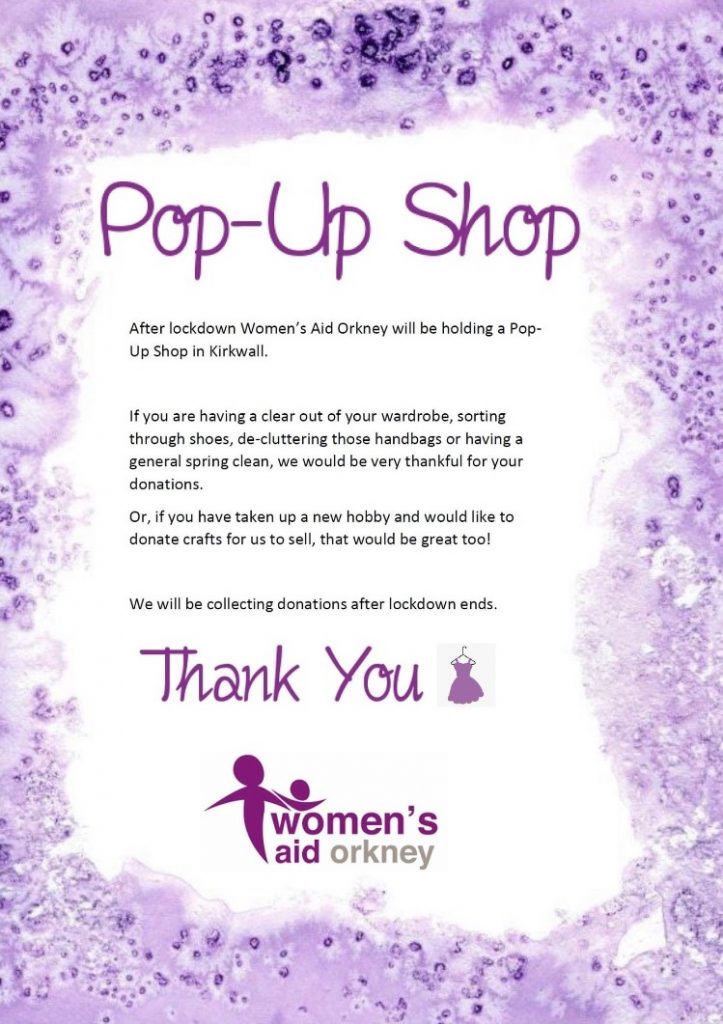 ---
Special thanks to…
Karen & the Team at Superdrug, Kirkwall: digging into their own pockets to donate some lovely smellies for our service user lockdown packs
Sue & brother, Tony: for their continued generosity & support
Jill at THAW: being thoughtful, supportive, and so cheery & fun!
Police Chief Inspector Matt Webb: fantastic support and finding the time when he is so busy to keep women and families safer during this challenging time
Staff at SELBRO: friendly, cheerful help and offering to stay open late on a Friday to help us
Rachel Ware, NHS Orkney: helping us access essential PPE to keep refuge residents safe
Tricia Sutherland, Stromness: kindly taking the time and initiative to make facemasks to help keep staff safe
Orkney Polar Bears: raising money to go towards our Make A Difference fund to help women & their families
Alex Lebert, Northlink Ferries: his superb and prompt support in helping women and families access refuge