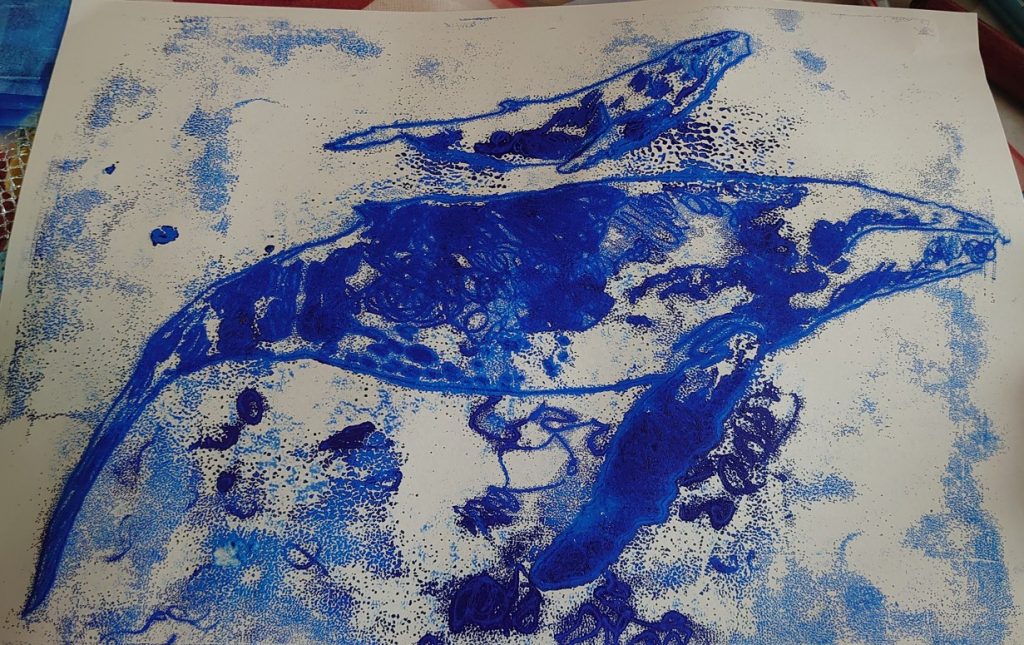 Thank you for taking time to read our August newsletter. The last official month of summer but never fear, CYP have crafted some beautiful art which can be enjoyed in any weather! We turn the spotlight on how pets/animals can be exploited as a tactic of abuse and how to get help. And, do you see self-care as just a buzz word? Selfish? Or maybe really just as a means to be of service to other people? Read on to find out why it is for you.
Women's Service
Active Cases 56 | Referrals 197
CYP Service
Active cases 34 | Referrals 63
Service User Achievements & Feedback
Positive outcome in court
House move for new start
Completed training course that she wanted to do for years
Choosing to report to the police rather than keep quiet
Taking steps into a new relationship despite the fears from the past
Taking a course at Orkney College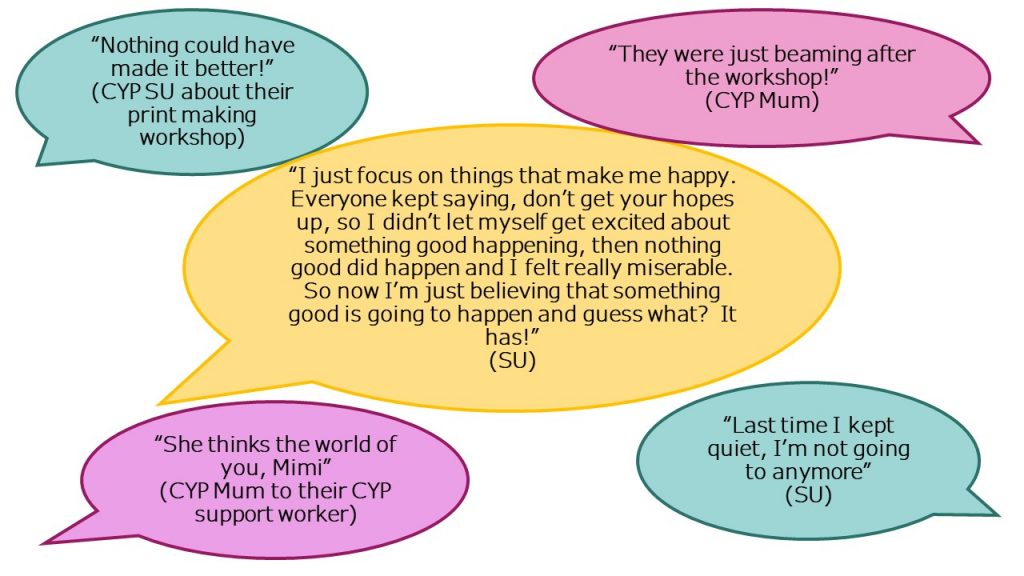 ---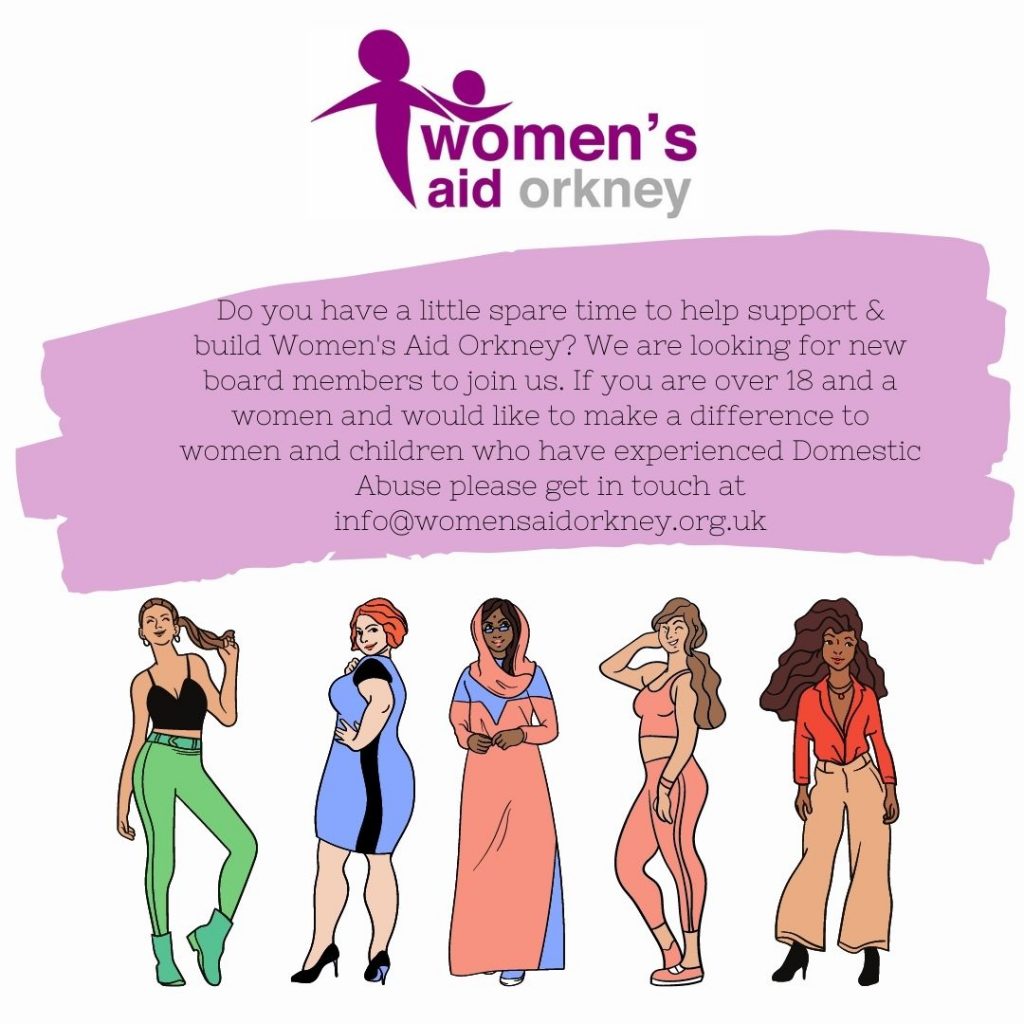 ---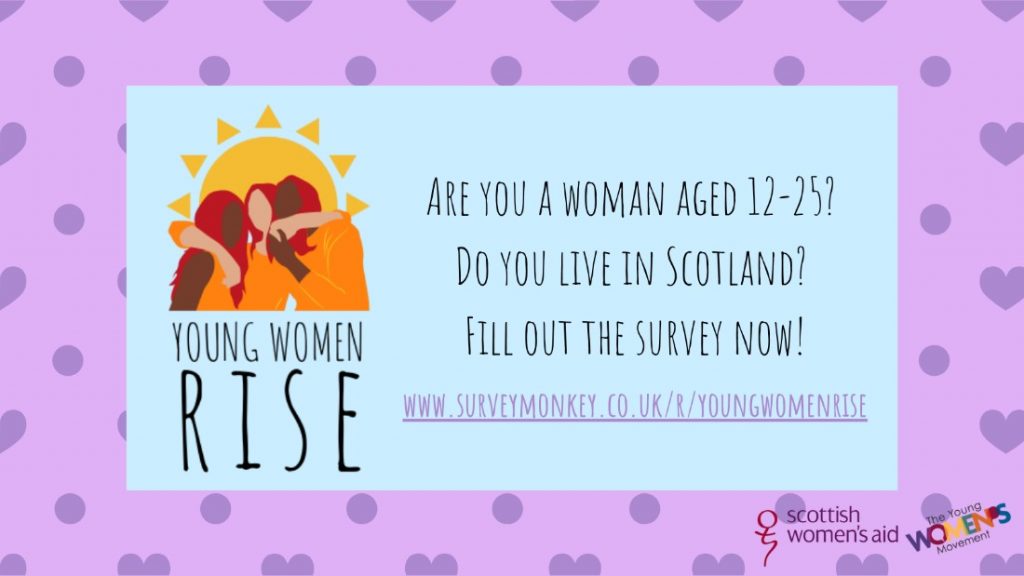 Scottish Women's Aid have launched a national young women's survey. The survey is open to all women & girls in Scotland aged 12-25 until the 5th of October. Their aim it to "gather information about how young women talk about and understand relationships, where they look for support when in abusive relationships, and what their views of Women's Aid are". Click the picture above to go straight to the survey and have your say!
---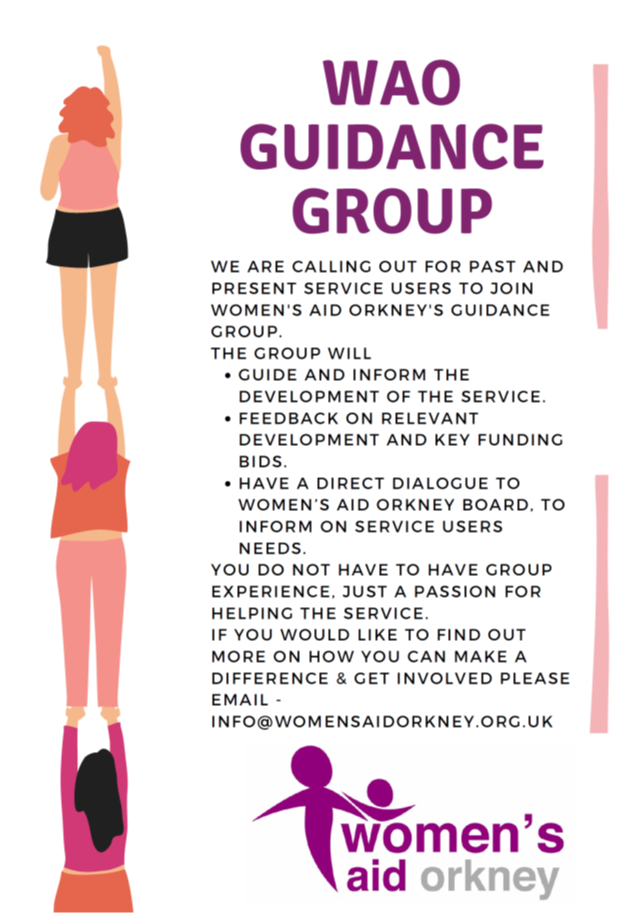 ---
Spotlight on…Pets Used in Domestic Abuse
Each month we're going to look at a different topic, what is is, how to spot the signs & get help, though this information is not exhaustive. This month we're looking at how perpetrators use animals/pets as part of their abuse.
While this could be any animal, as cats and dogs are the most common pets in the U.K., they're also the most likely to be used in abuse/be abused. The Dogs Trust were very helpful in providing information for this article and their Freedom Project aims to help those with dogs fleeing domestic abuse.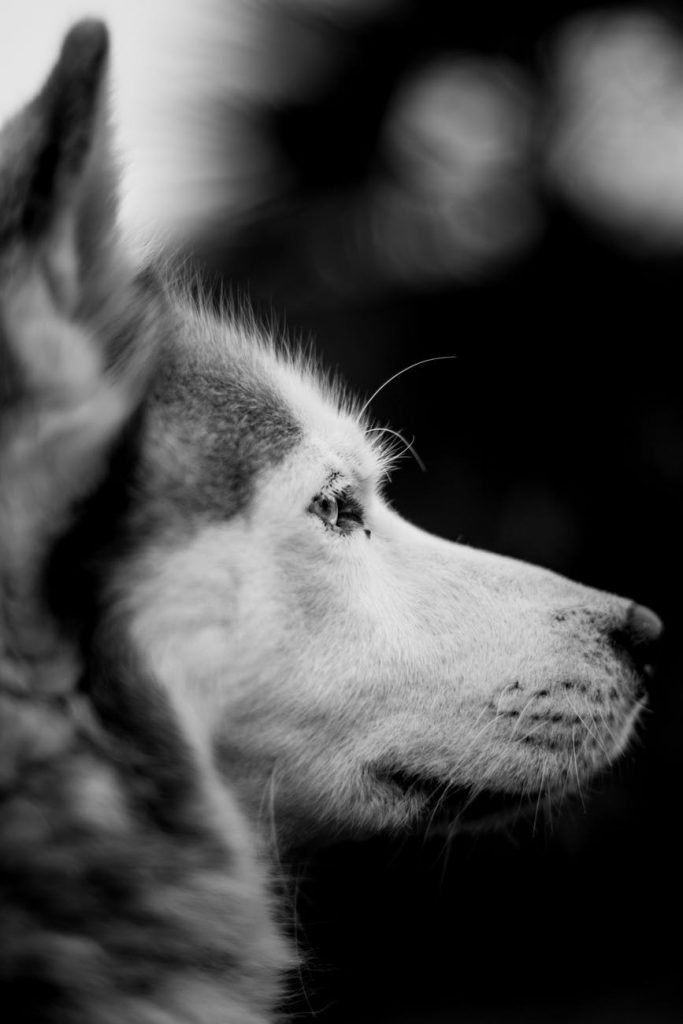 What can happen
Animals rehomed without the owners consent
Pets bought by the perpetrator when the survivor has a fear of those animals
Perpetrator has bought a pet solely to be used to coerce, punish & control the survivor
Withholding money for food and vet fees
Carrying out physical abuse/forcing the survivor to carry out abuse
Spotting the signs in someone you know
Getting a pet having never previously wanted one/afraid of them
Pet changed in nature: more timid, aggressive, jumpy, subdued
Pet's condition deteriorated
We also see many cases where the survivor has no option but to rehome their dog to be able to flee the abuse. We are thankfully here to help in many of these cases and provide foster care so they can be eventually reunited, however in some cases this is not possible. We definitely recognise pets are such a huge barrier to anyone fleeing domestic abuse so we are here to help remove that.

Dogs Trust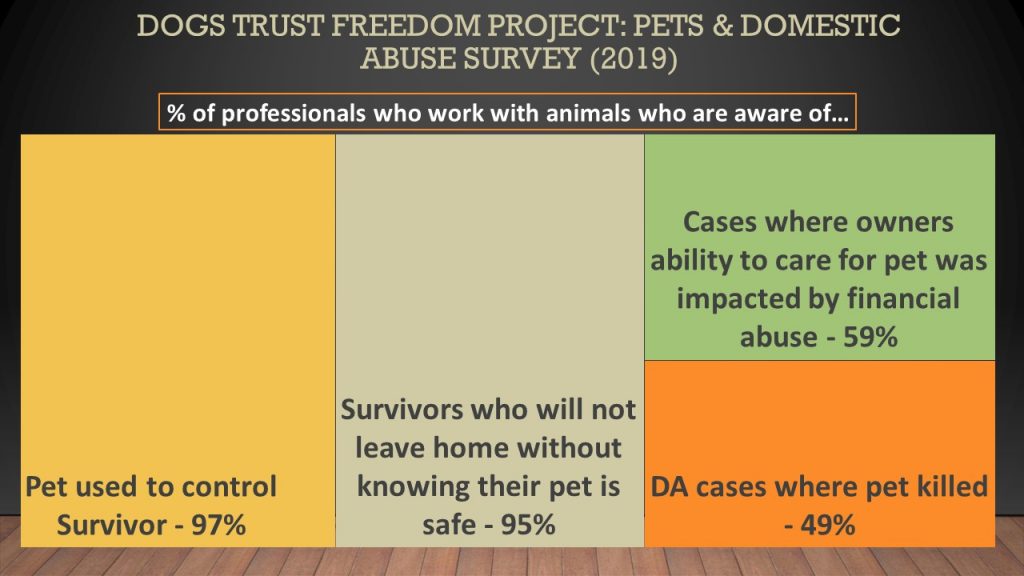 For a person whose dog is more than a pet – trained as a hearing, sight, epilepsy dog etc – this can be even more devastating. If the dog is withheld or even given away by the perpetrator, the survivor then becomes even more dependent on the perpetrator. As well as the emotional loss this puts the survivor at even more risk, further reduces their quality of life and makes it more difficult for them to leave.
Getting Help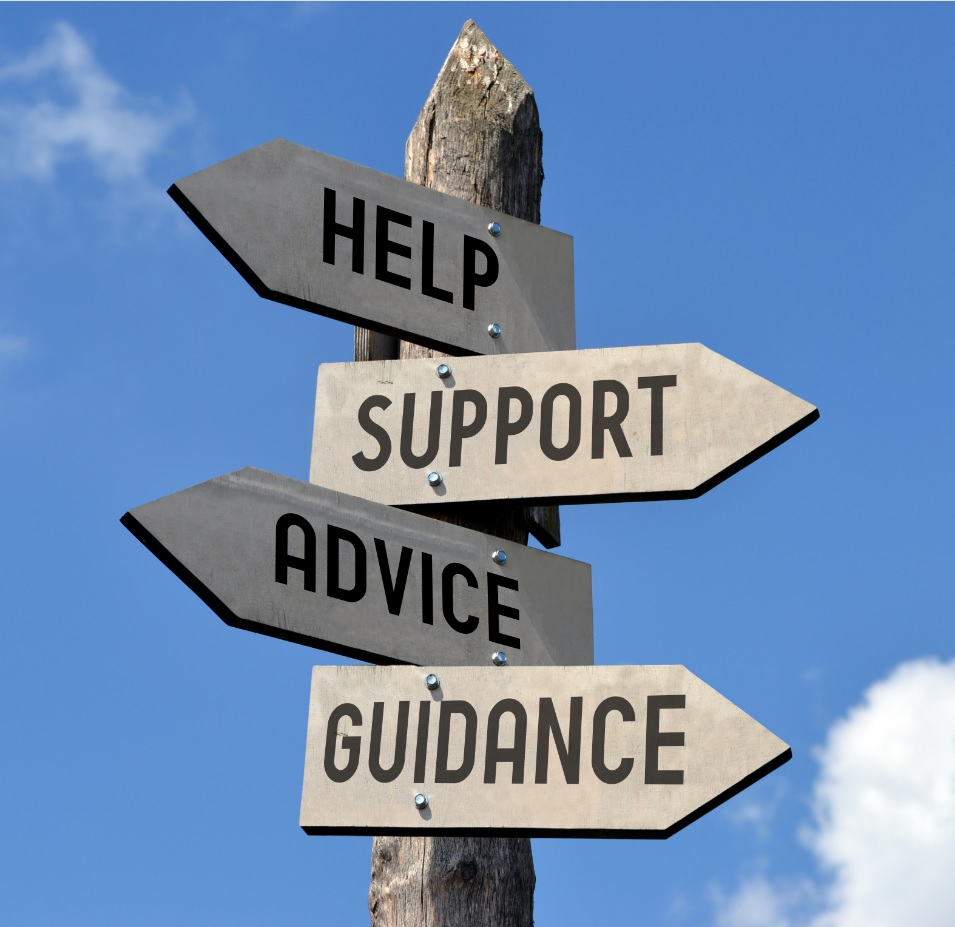 ---
CYP SODA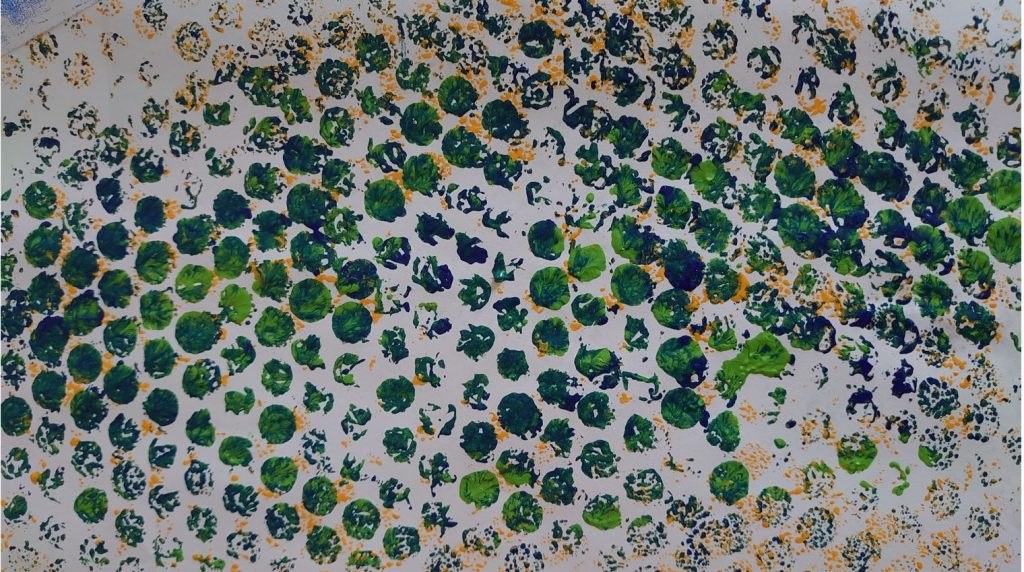 This month CYP had a great time learning how to do printmaking in a workshop with Rebecca Plater. Rebecca generously lead 4 different workshops with each CYP attending 2 each. They did a monoprint textures collage workshop to create a landscape; and a monoprint and mark making workshop to create a character within in a
setting.
It was a real pleasure to come along yesterday and see all the hard work that has gone into Rebecca's project. Well done to all – we look forward to keeping up our relationship with Women's Aid and working with you again in the near future.

Many thanks to everyone!

Carol Dunbar, Pier Arts Centre
Saltire Awards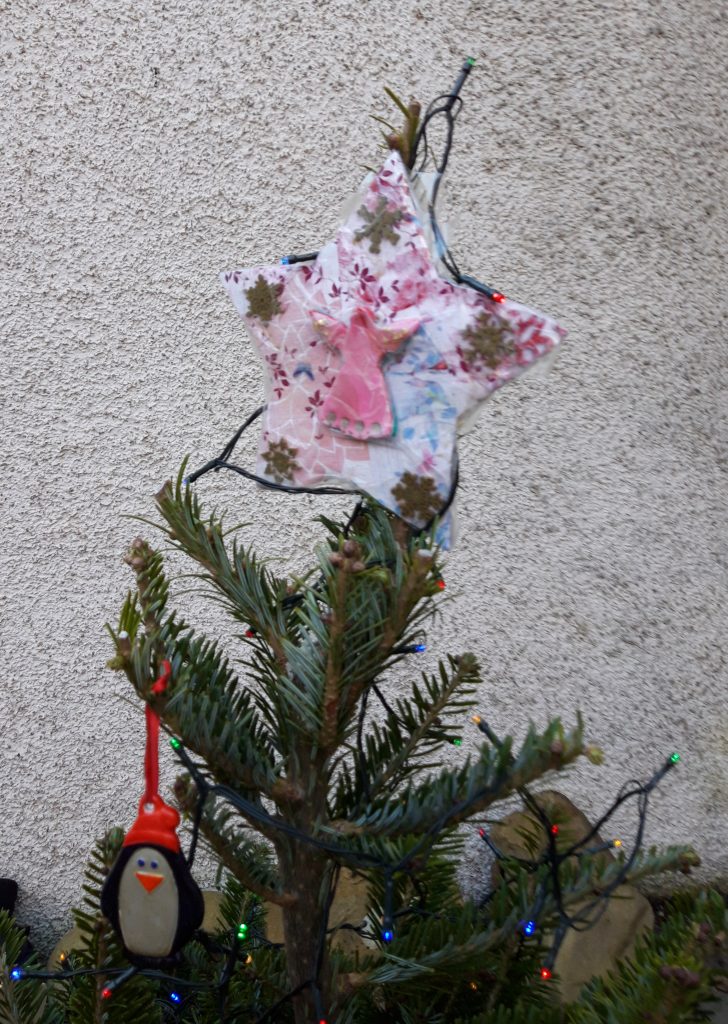 Our CYP were chuffed to receive their Saltire Awards this month for their volunteering work with the Christmas tree festival at the Orkney museum last year.
The awards are given by the Scottish Government in recognition of the "commitment, contribution and achievements of young volunteers in Scotland, aged between 12 and 25″.
Well done, everyone!
Minecraft Peer Group
Over the summer we looked at safety outside of the home and engaged in some virtual quizzes and explored our different private worlds and safety features. The CYP had some great ideas on how to keep safe…
If people are fighting at break you should tell the teacher

CYP aged 6
Always ask the school when someone different comes to get you from school

CYP aged 11
Keeping your phone with you can help you to be safe, you can call the police or mum

CYP aged 6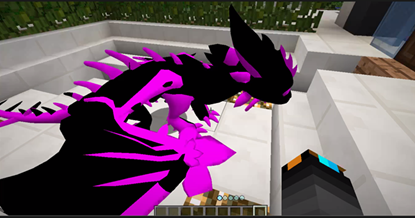 At WAO, we've found that Minecraft has been a great tool for learning and connection for CYP. Now, other WA groups are looking to do similar sessions.
Our CYP support worker, Mhari, was delighted to be asked to provide peer group support for a group of young people in Argyll and Bute who want to start their own Minecraft group.
---
Action for Happiness – Self Care September
Talk to yourself like you would to someone you love

Brene Brown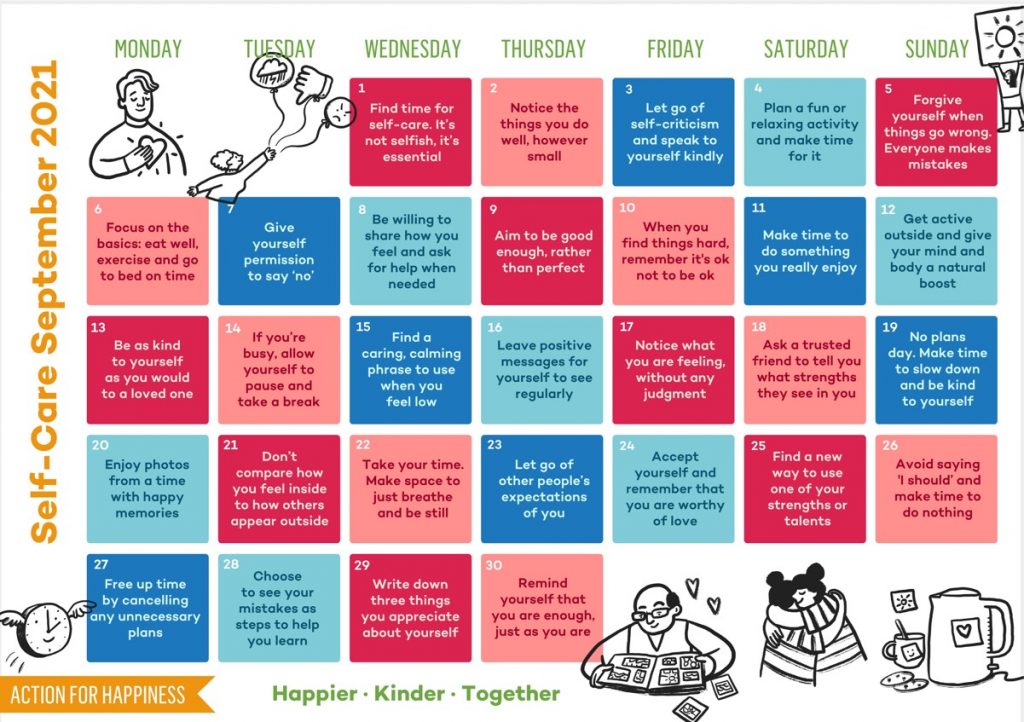 Coming up next is self care September – reminding us that self care is essential, not selfish. Often, we hear we should care for ourselves so we can care for others, e.g. "you can't pour from an empty cup". This is true, but we shouldn't actually be 'pouring our cup out', our cup is for us and what flows over is for others. Cup analogies aside, if we look after ourselves we're likely to see improvements in mood, mind and body and be able to handle our lives & challenges with more ease & resilience. Mostly though, we'll just enjoy life more, what better reason is there than that?!
---
Special Thanks…
Alan Simms, OHAL: doing his best for a vulnerable woman, including phoning after five on a sunny Friday
Alison Tait, Health Visitor: checking so thoroughly to make sure children were safe
The telephone operators at OIC: who answer the phone every day with a cheerful voice and a willingness to help
The Complex Trauma Institute: facilitating a monthly Active Learner's Group
Louise Gostling, Dogs Trust: being so kind & helpful in giving her time to chat and find information on how dogs are used in DA
Rebecca Plater, children's illustrator: giving her time & expertise to lead a CYP in a fun workshop on printmaking