At our AGM last week, we were delighted to welcome Dr Marsha Scott, CEO of Scottish Women's Aid to Orkney. She shared her thoughts on current progress towards keeping women and children equally safe in Scotland and indeed in Orkney.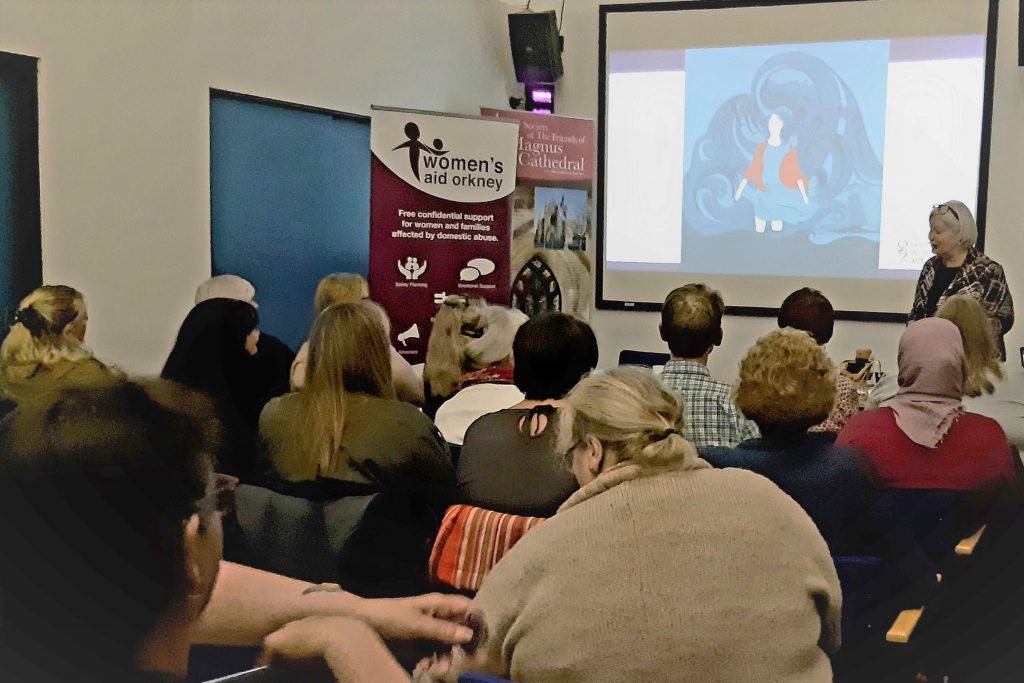 This was her 4th visit to the county and Marsha reflected that she was "very impressed with the change" she could see. Commenting to BBC Radio Orkney Dr Scott said that "the environment here, while still far from ideal, has improved."
You can listen to the full interview here at 13 mins:
Improving environment – thanks to your support
Here at Women's Aid Orkney, we really feel this change on a daily basis. From community support with fundraising winning us 1st prize in the Tesco Bags of Help, to partnership working with local agencies. We recognise an openness and willingness to acknowledge experiences of abuse. More and more we are working together to keep women and children equally safe in Orkney. And for that we really want to thank each and every one of you.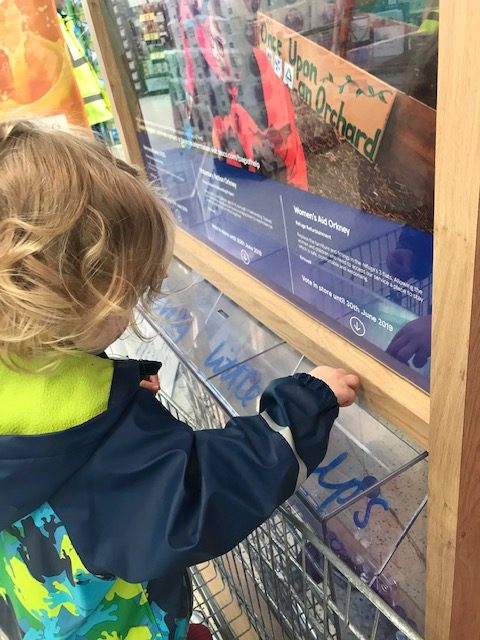 Introduction of the Domestic Abuse Act (Scotland) 2018
However, that goal is a long way off, nationwide. There is work to do to change the facts that one in four women experience domestic abuse and one in four men perpetrate it.
One in four women experience domestic abuse

…And one in four men perpetrate it.

Dr Marsha Scott, WAO AGM
That is why the introduction of the new Domestic Abuse (Scotland) Act 2018 is so significant. It recognises that abuse is a pattern of behaviour. It identifies the dynamics of fear and control that exist within abusive relationships. And, it recognises the experience of children in their own right.
For the first time, the law criminalises a range of abuse, including emotional, psychological, financial, physical and sexual. Watch this video to find out more:
Indeed, the new law is a remarkable achievement. And remarkably, it was developed with a lot of involvement and consultation from people with lived experience. Yet, for it to be truly remarkable, we have to #MakeTheNewLawWork.
How can we #MakeTheNewLawWork?
Recognising controlling behaviour as abuse is critical to keeping women and children equally safe in Orkney. Whilst it may be invisible from the outside, its impact can be devastating. In fact, a recent study has shown that it is part of a pattern that sees abuse escalate to violence and in some cases homicide.
So, how can we use the law to make women and children equally safe in Orkney? The first step is improving our awareness and knowledge so that we can see the signs of controlling behaviour. We need to talk about it, break down the stigma around survivors and let perpetrators know that it's not okay! Finally, to help people safely access appropriate specialist support, we need to acknowledge the impact it has. Simply put, be open minded and compassionate towards each other.
Join us for training – you're invited
Women's Aid Orkney would like to invite anyone who is concerned about domestic abuse to contact us for information, support or training.
On 8th October, we will be receiving training from Scottish Women's Aid, here in Orkney. We'd like to encourage professionals and practitioners to join us to improve your awareness and find out how we can work together to #MakeTheNewLawWork. Get in touch with Michelle Ward or Danielle Moodie on 01856 877900 or info@womensaidorkney.org.uk