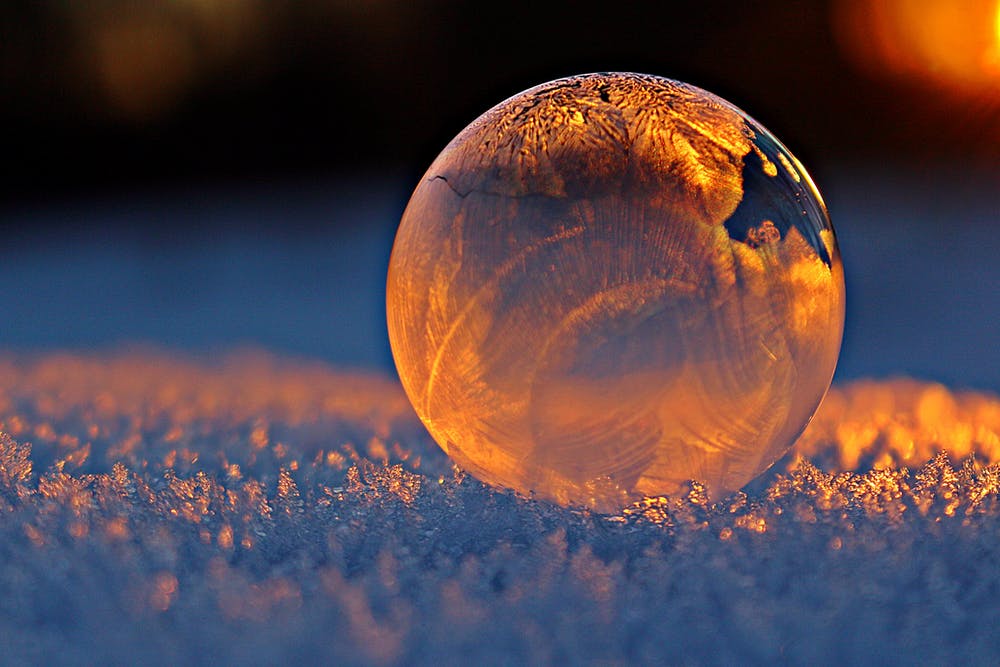 Welcome to our December newsletter. We're looking back on our year, taking stock of a very strange time indeed! And we're looking forward to a hopefully healthier 2021 for everyone!
Women's Service
78 Active Cases | 144 Referrals
CYP Service
32 Active Cases | 50 Referrals
Service User Feedback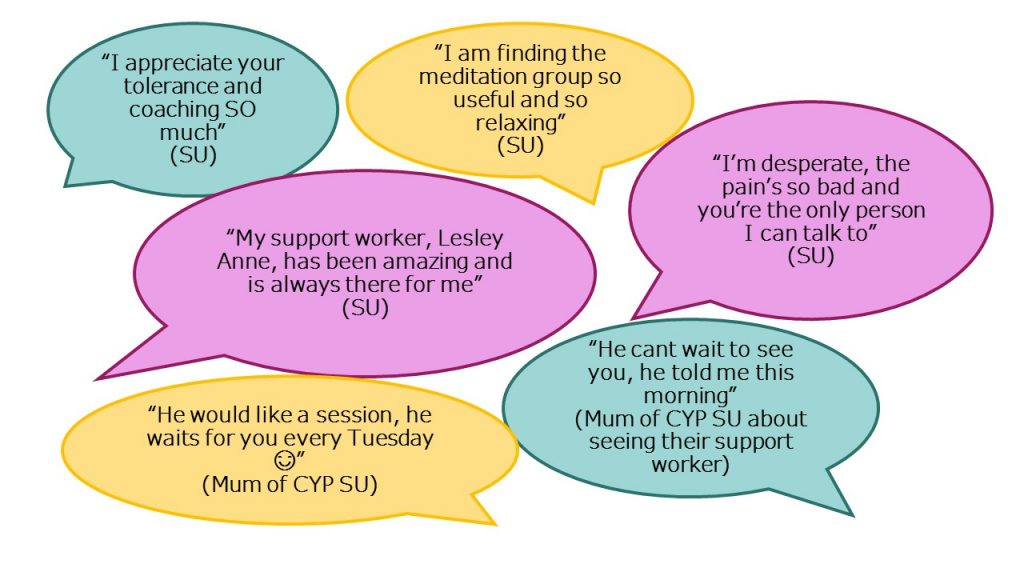 ---
Remembering 'Why'
Trigger warning: violence against women & femicide.
Even with such a tough year, we've had a lot to celebrate due to our supporters. The following video from Scotland's Domestic Abuse & Forced Marriage Helpline is a reminder of why we do what we do and why we exist in the first place.
The quotes above and below are from an article in The Guardian, revealing just how much work is still to be done to end gender based violence (GBV) against women. The article uses information from The Femicide Census, which analysed the disturbing instances of murders of women & girls aged between 14-100.
WAO took part in 16 Days of Action which started in November, to raise awareness of GBV. Issues of "consent, body image, pornography and media influence" contribute to a culture of treating women and girls as objects and therefore disposable. Dehumanisation and minimising or completely dismissing women's discomfort or distress allows for abuses and even murders to continue with little consequence for the perpetrator.
We in Orkney are not free of this culture. Alongside ORSAS, Tak_A_Stand on Instagram has been collecting accounts of sexual violence in particular in Orkney. A common theme is that the woman or girl 'didn't want to make a fuss', 'didn't know what to do/who to go to for help' and/or was told 'it's no big deal, you're overreacting' if they did speak out.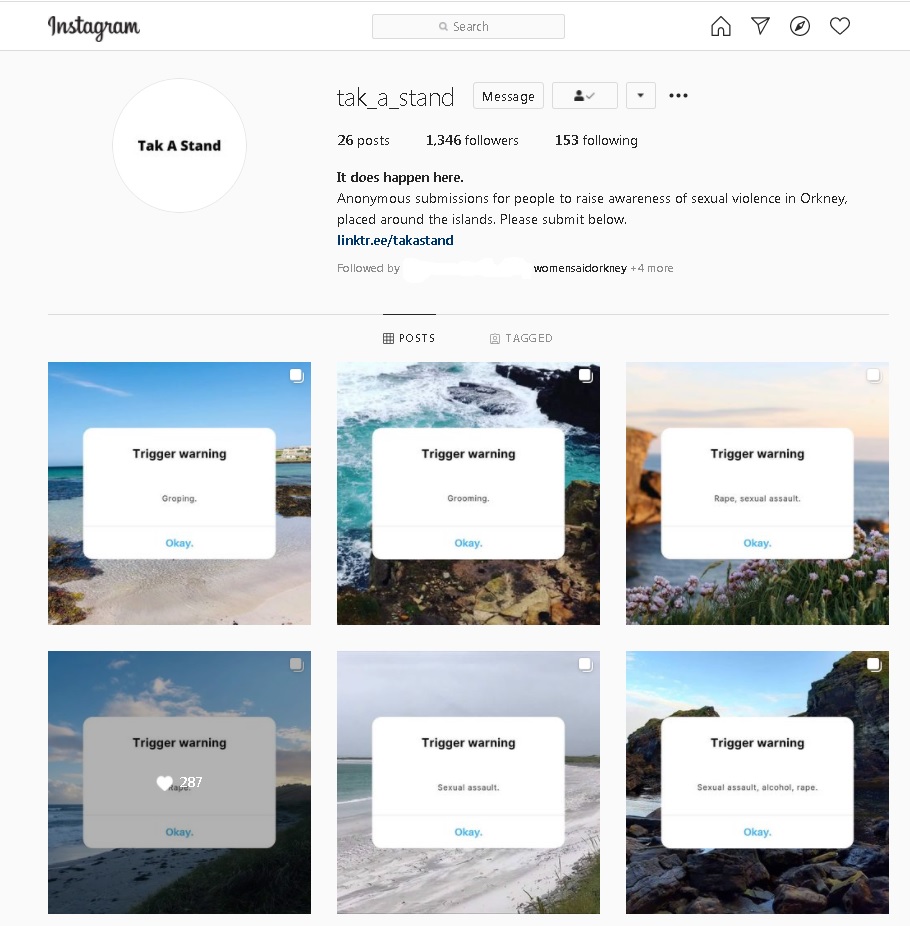 To end GBV and femicide means women & girls being recognised as the full human beings we are.
---
Pop-Up Shop Grand Total
We are pleased to confirm our final total from the summer Pop-Up Shop…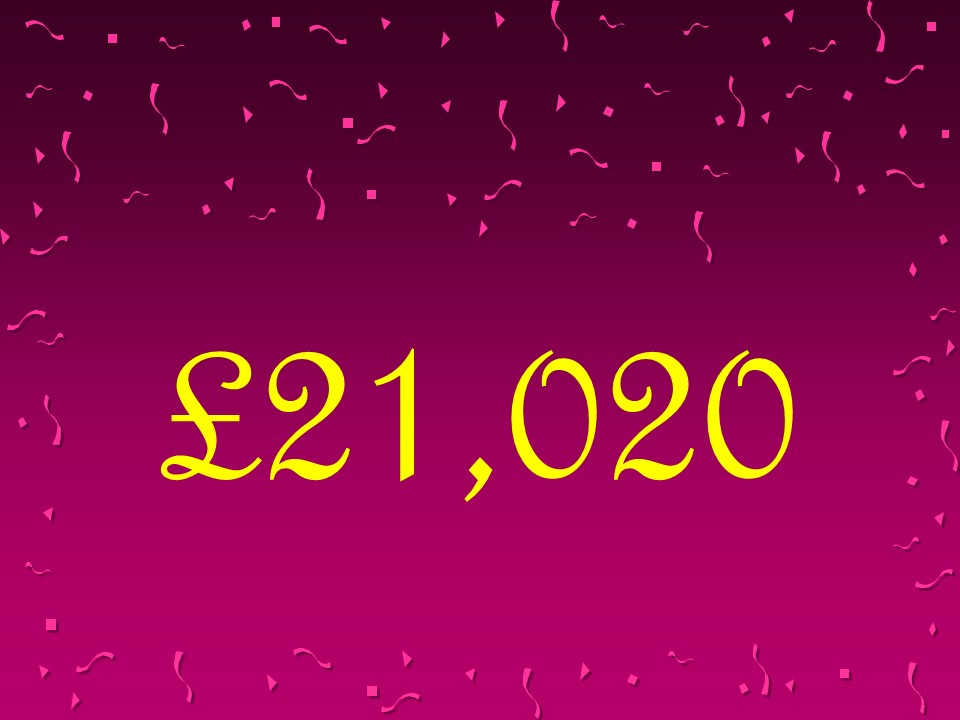 With the generosity of the Orkney community we raised over £10,000 raised in the shop itself. This was then kindly matched between the Robertson's Trust and the Edrington Group, via Highland Park Distillery. The money raised will allow WAO to support women & children who have experienced or still are experiencing the trauma of domestic abuse.
Thank you again to all those who shopped with us, the local artists who donated their works, the volunteers who staffed the shop and our own service co-ordinator, Morgan, for making it a huge success!
---
Christmas Movie Night
The ladies of our Own My Life course did a Top 10 of their favourite Christmas films. Have you seen them all? Which one gets you into the festive spirit? Does your favourite make the list? See below for their vote: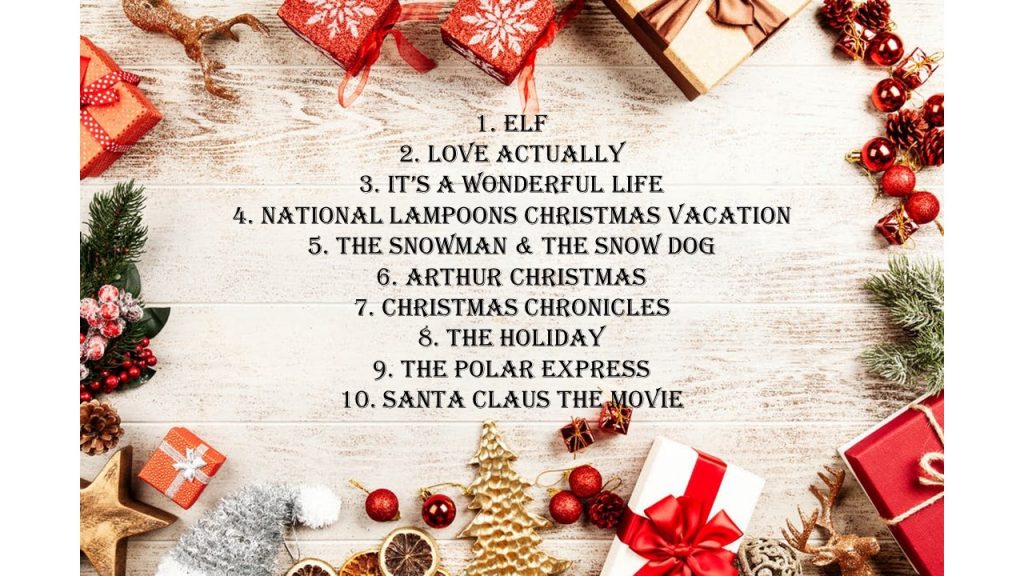 Christmas Day Tea Time Special
Don't forget – if you're a Service User we'd love to welcome you to our Christmas Day tea-time special. No pressure or expectations on you, just some welcoming company, a silly Christmas quiz and very special Christmas storytelling.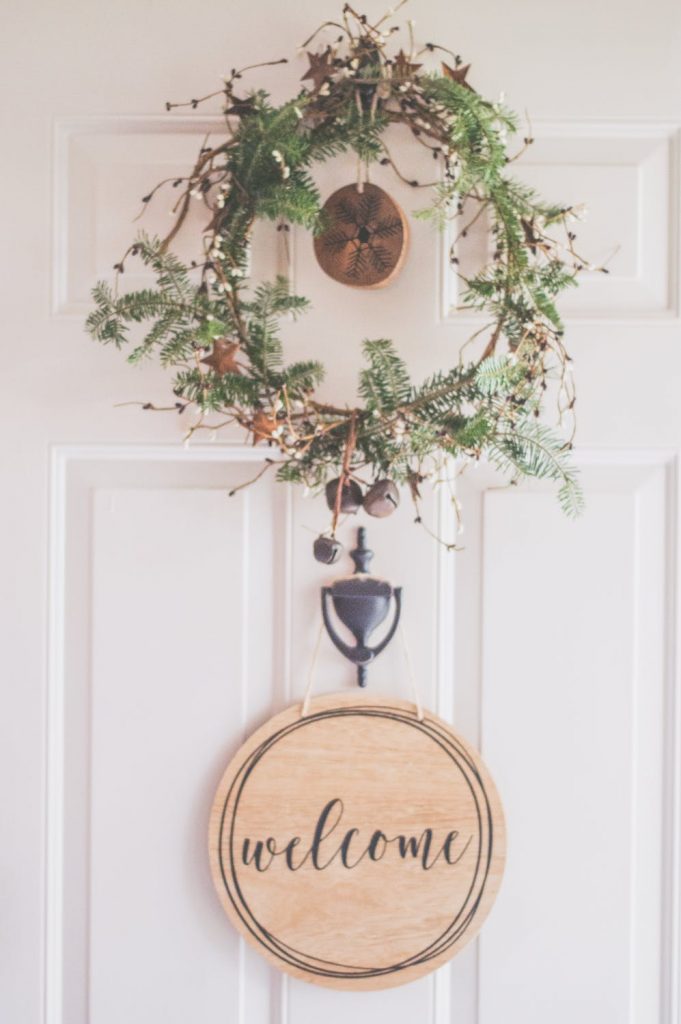 Got the Christmas Blues?
Worried about being on your own this Christmas?
Fancy something fun on Christmas Day without any pressure?
Time: 4-5pm
Location: Zoom
If you think you might like to join us (no worries if you change your mind later) or find out more, please email: angela@womensaidorkney.org.uk
Christmas Gifts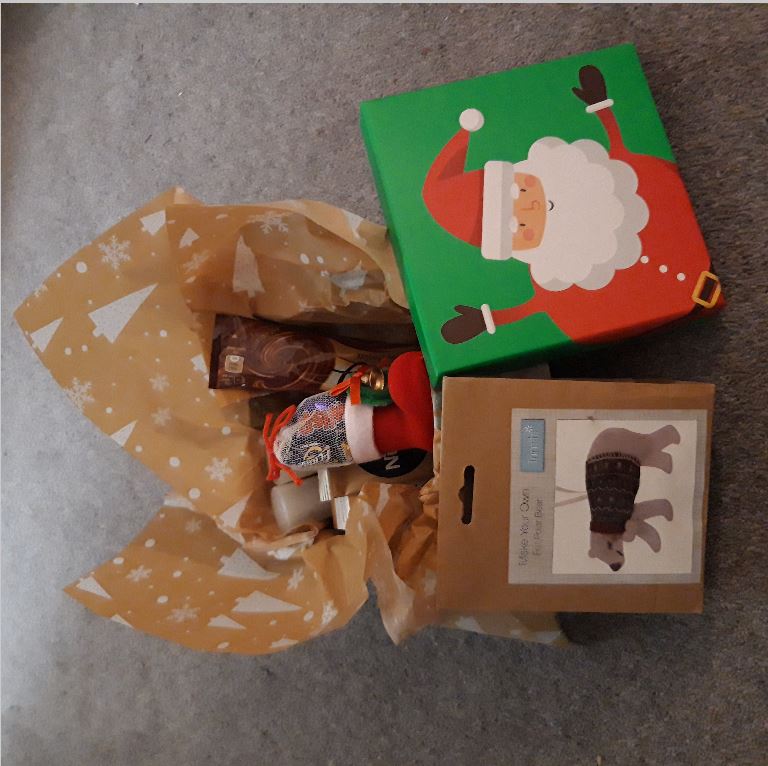 Thanks to the kind donations of individuals and the Hygge Clinic, we're able to make sure all our service users get a Christmas gift this year.
---
CYP SODA
To get us in the spirit of Christmas, this week at Minecraft club we were challenged to make a Christmas tree with a special message. Well…. we got more than we bargained for with two dramatic Christmas stories, some cringe Christmas jokes and a totally unique diamond dispensing Christmas tree!
Together we learned that even when it's a happy time like Christmas, it's ok to not feel happy. When we don't feel happy, its important to remember that: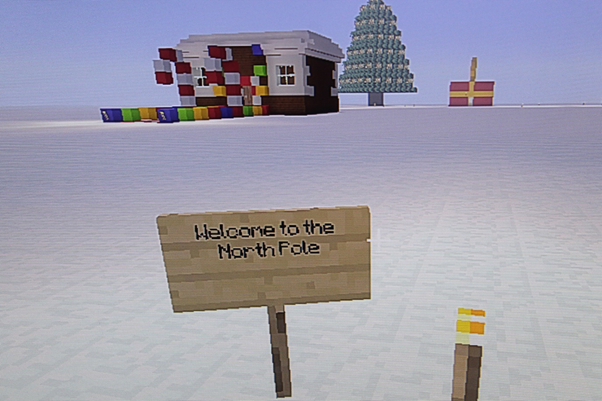 CYP Christmas Party!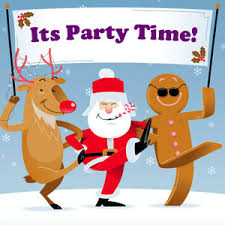 We're looking forward to welcoming CYP to our first virtual Christmas party!
There will be games, gifts and a surprise guest…who could it be?!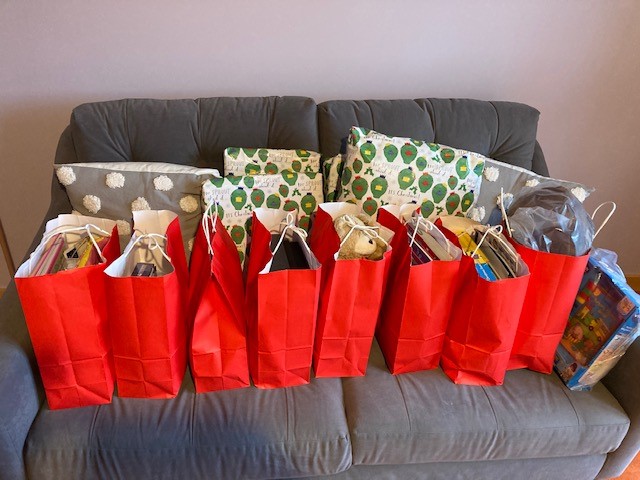 And our CYP elves have been hard at work making sure everyone gets a present for Christmas. Here is just a small selection of what will be delivered to the children & young people!
---
Shopping for WAO!
Don't forget you can donate to WAO without doing anything different or even leaving your house! The money raised will go towards redecorating our refuge flats and support rooms. We'd like to make them into welcoming, safe spaces for women and children. We also aim to turn our garden into a social and beautiful space.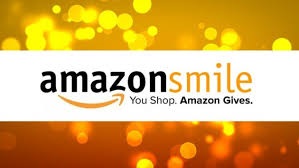 ---
Refurbishment Progress
We thought you might like a sneak peek at how the refuge and support room refurb has been going so far! We have one flat complete, a CYP sensory room and two support rooms looking fresher and more welcoming.
---
Christmas & New Year Hours
Our offices may be closed but that doesn't mean you are alone, we are here for you. If you need support through Christmas there is the National Domestic Abuse Helpline – 0808 2000 247 or we have an emergency support number – 07444009736.
Women's Aid Orkney wishes you a Merry Christmas & a Happy New Year.
Special thanks…
Ami Garriock, Gina Ramsay, Hannah Stanger, Sue Sulat, Inga Cooper, Sarah Norquoy, Julie Tait, Alice Tait, Suan Mackay, Corey Jane, Maddie Hill, Alison Moore, Ann Clark and the WAO SU's: taking part in WAO's 16 Days of Action to end gender based violence
The Hygge Clinic: once again collecting and putting together beautiful Christmas gift donations for our SU's
Kirsty Roachford, VAO: kind donation of 3 Christmas trees to families who otherwise would've gone without
CI Matt Webb: for his great support, especially through the big challenges at the beginning of lockdown, being proactive in DA & bringing the White Ribbon campaign to Orkney
All the women who so generously and wonderfully took part in our pilot of the Own My Life course: Their humour, fun and courage are uplifting and inspiring, whilst their kind support of us as we learnt to run the course and facilitate using Zoom has been enormously appreciated
GA Barnie Group: choosing WAO as their Christmas charity donation this year
Salvation Army Toy Appeal: making sure no child goes without this Christmas & supplying so many lovely gifts for us to be able to deliver
The Food Bank, Orkney Charitable Trust, Superdrug staff, Lidl, Tesco & Co-op: generous donations which make such a huge difference to our community
Michelle Ward, WAO Service Manager: being such a fantastic boss, getting us through a global pandemic, taking care of all the 'big stuff', always being so supportive & understanding and doing it all with humour – thank you Chelle!