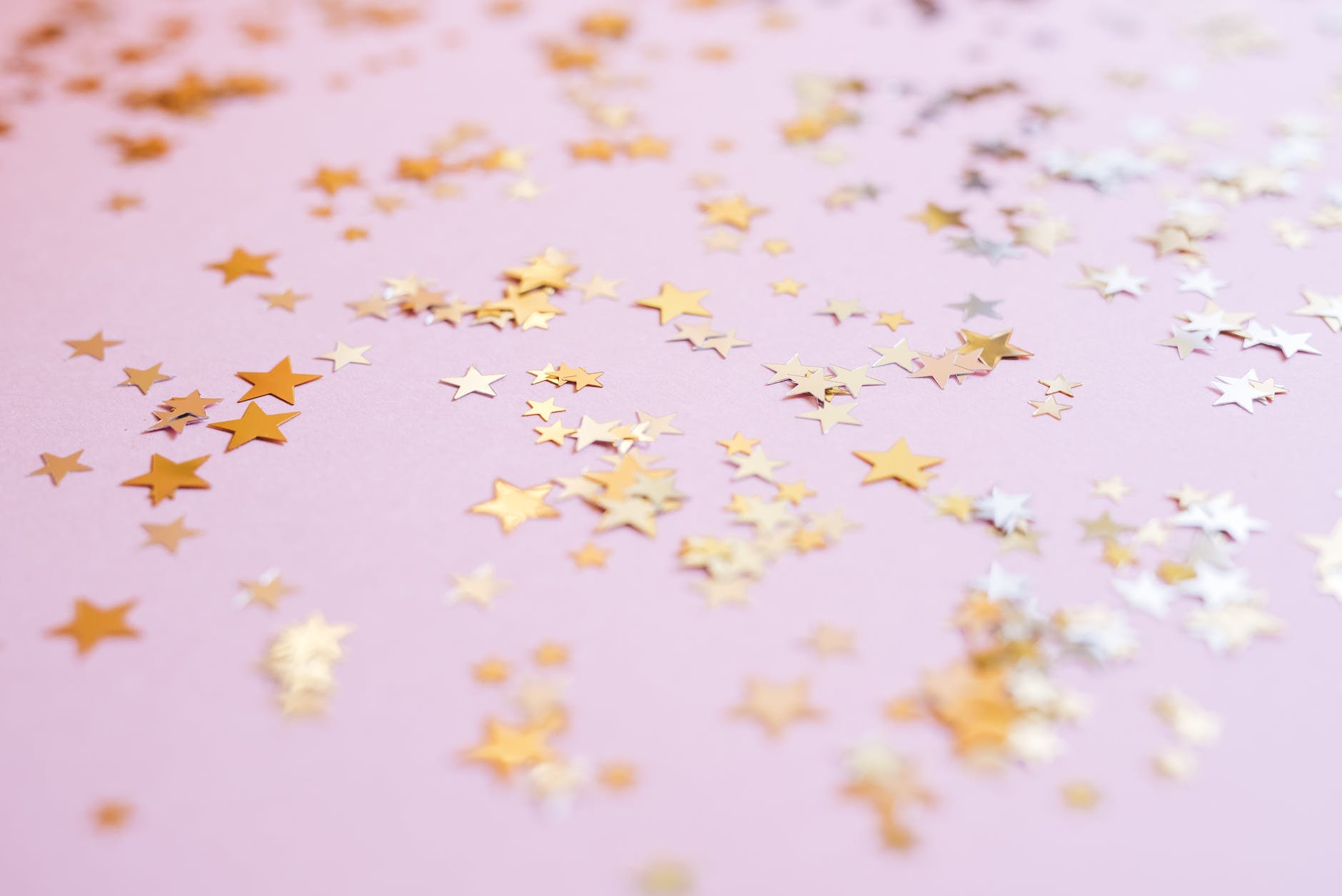 Welcome to our December newsletter. We want to take this opportunity to thank everyone who has supported us this year. We wish you all a happy and safe Christmas and New Year.
Service User's Feedback & Achievements
Determination to make positive change despite the challenges.
"I feel confident in finding my way, that's thanks to the support of Women's Aid".
Working hard to be in a place where she can clearly state what she needs.
Moved away feeling positive and no longer requiring support.
Getting her first pay roll receipt.
Finding her voice.
Women's Service
51 Active Cases
CYP Service
31 Active Cases
WAO Gardening Group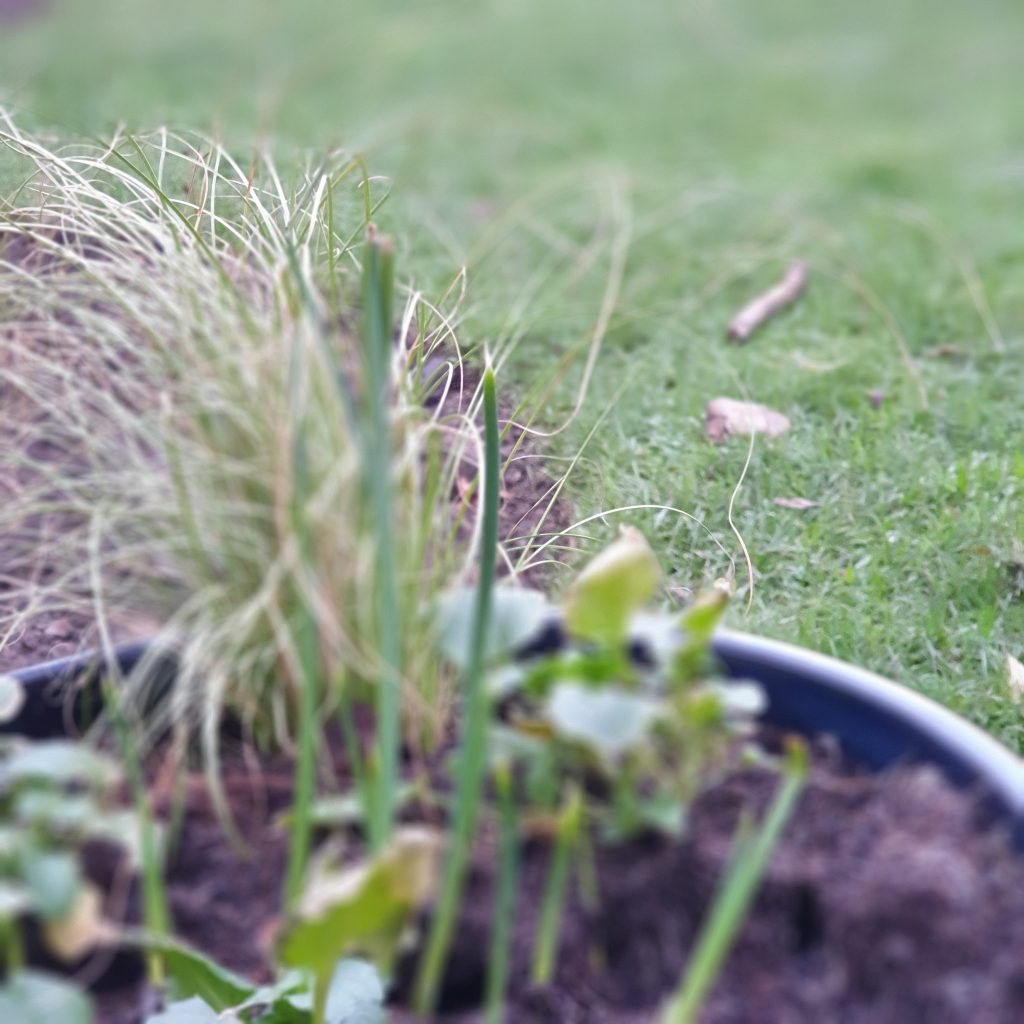 With winter days of greyness and long cold nights, spring can seem so far away and we know that winter can be a tough time for many people.
Our gardening group has shown us how being connected with nature, fresh air, movement and other people helps us when we might be feeling low and lonely. Gardening together is reminding us that, like the seasons, our days and lives are always changing; we can have the lowest and darkest of times, yet spring and sunshine do return.
With our last gardening group of this year, we worked together quietly and peacefully, recognising that this is the season where we are meant to pause, rest and recover from the year's busy-ness. So while garden work pauses our Gardening Group  has been reflecting on our Autumn achievement; planters pansy filled, rubbish removed and flower beds created.  Using what we are learning about working with the seasons, we are leaving the soil to rest, ready for the return of spring and while we rest, we are reflecting on what we have learnt and making plans ready to sow the seeds for our new gardening year.
WAO's Garden Group would like to invite women, children and young people to our Winter Celebration.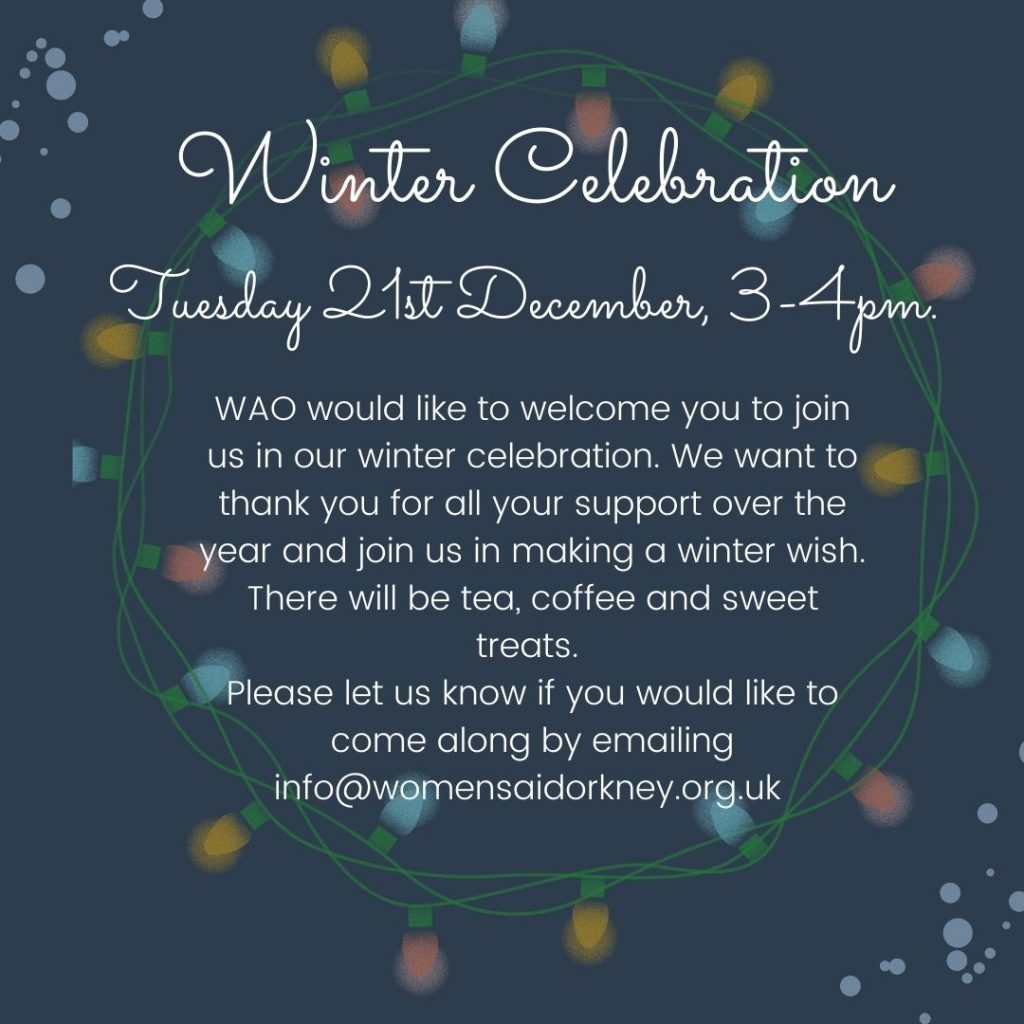 Join us for a special mid winter celebration, where with hot chocolate, mince pies, toasted marshmallows we will get together to around our fire to light a candle and make a special wish for next year. Please let us know if you would like to join us by emailing – info@womensaidorkney.org.uk
Own My Life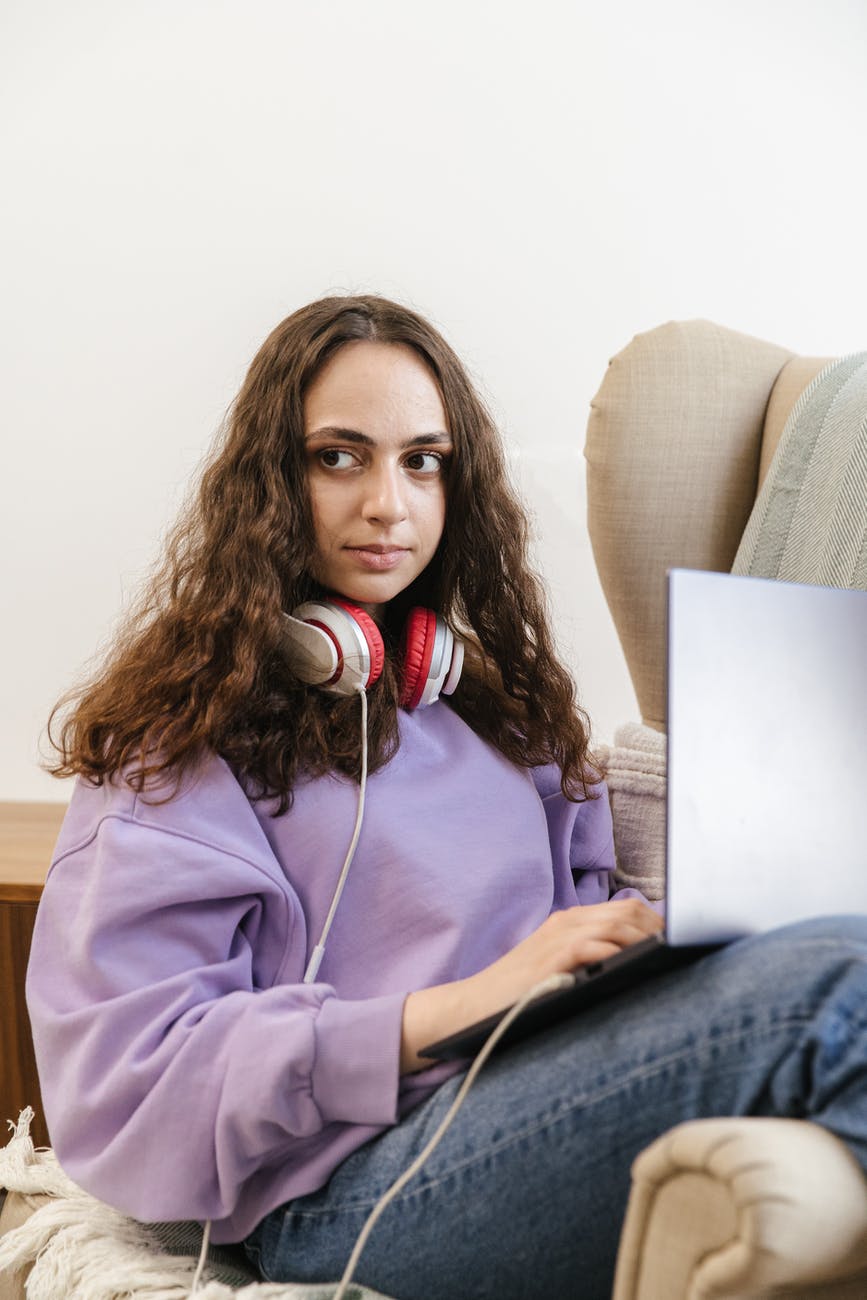 We're excited to announce that our next Own My Life online course will start in January 2022 (Wednesdays 6.30 – 8.30pm).
Also super excited to announce we now have an exchange programme with Ross-shire, Skye or Lochalsh Women's Aid!
If anyone from Orkney is concerned about doing the course with women from their local community, they can do it 'in' Orkney (via zoom) and vice versa.
We're looking forward to welcoming women from Orkney or Ross-shire, Skye or Lochalsh to our next Own My Life course! For more information or an informal chat please email info@womensaidorkney.org.uk
"The Own My Life course has begun my new, better life."

– Previous Own My Life Participant
We have begun a poem exchange with Skye Rosshire, here is Orkney's Poem to Skye.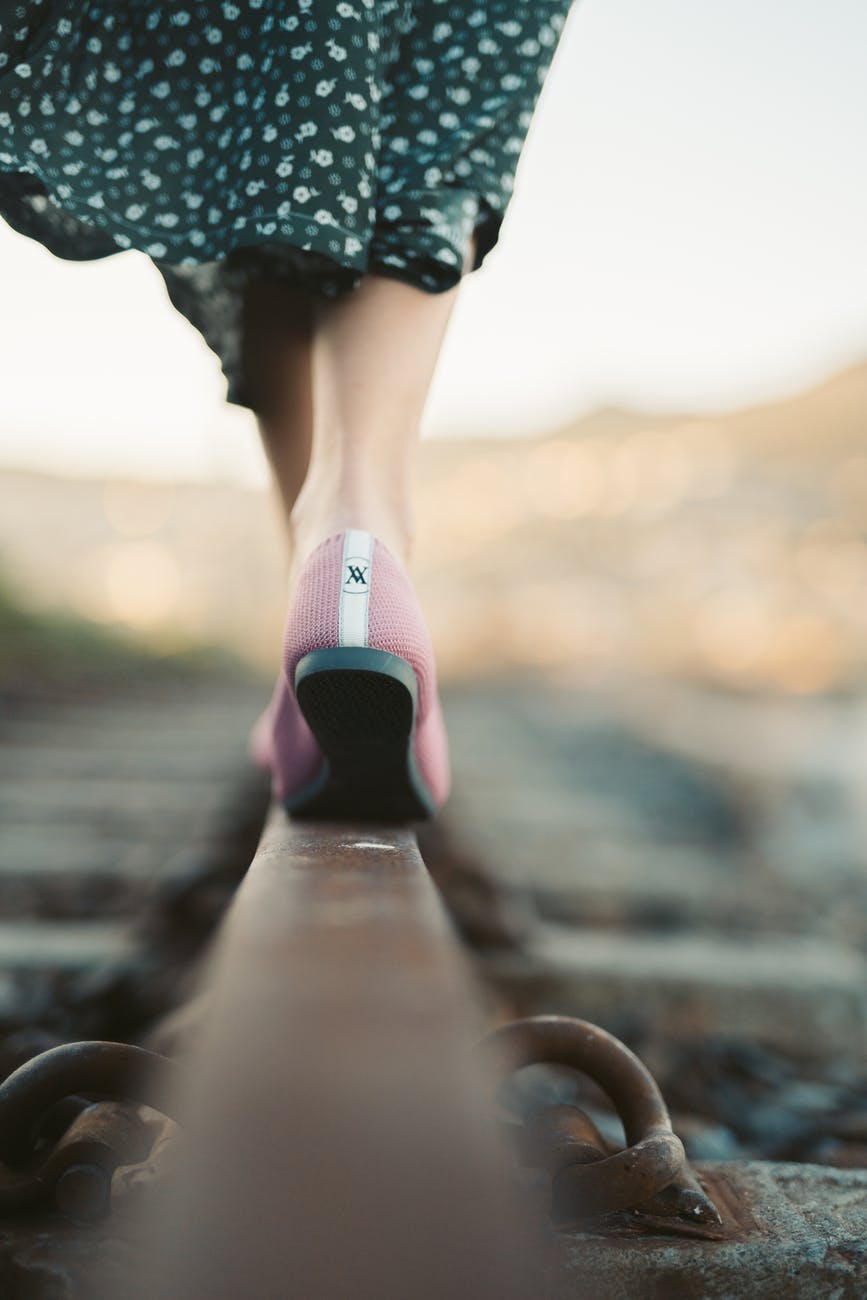 "I walk down the street.
There is a deep hole in the sidewalk.
I fall in.
I am lost… I am helpless.
It isn't my fault.
It takes forever to find a way out.

I walk down the same street.
There is a deep hole in the sidewalk.
I pretend I don't see it.
I fall in again.
I can't believe I am in the same place.
But, it isn't my fault.
It still takes me a long time to get out.

I walk down the same street.
There is a deep hole in the sidewalk.
I see it is there.
I still fall in. It's a habit.
My eyes are open.
I know where I am.
It is my fault. I get out immediately.

Walk down the same street.
There is a deep hole in the sidewalk.
I walk around it.

I walk down another street."
Portia Nelson, There's a Hole in My Sidewalk: The Romance of Self-Discovery
WAO in The Peedie Cubby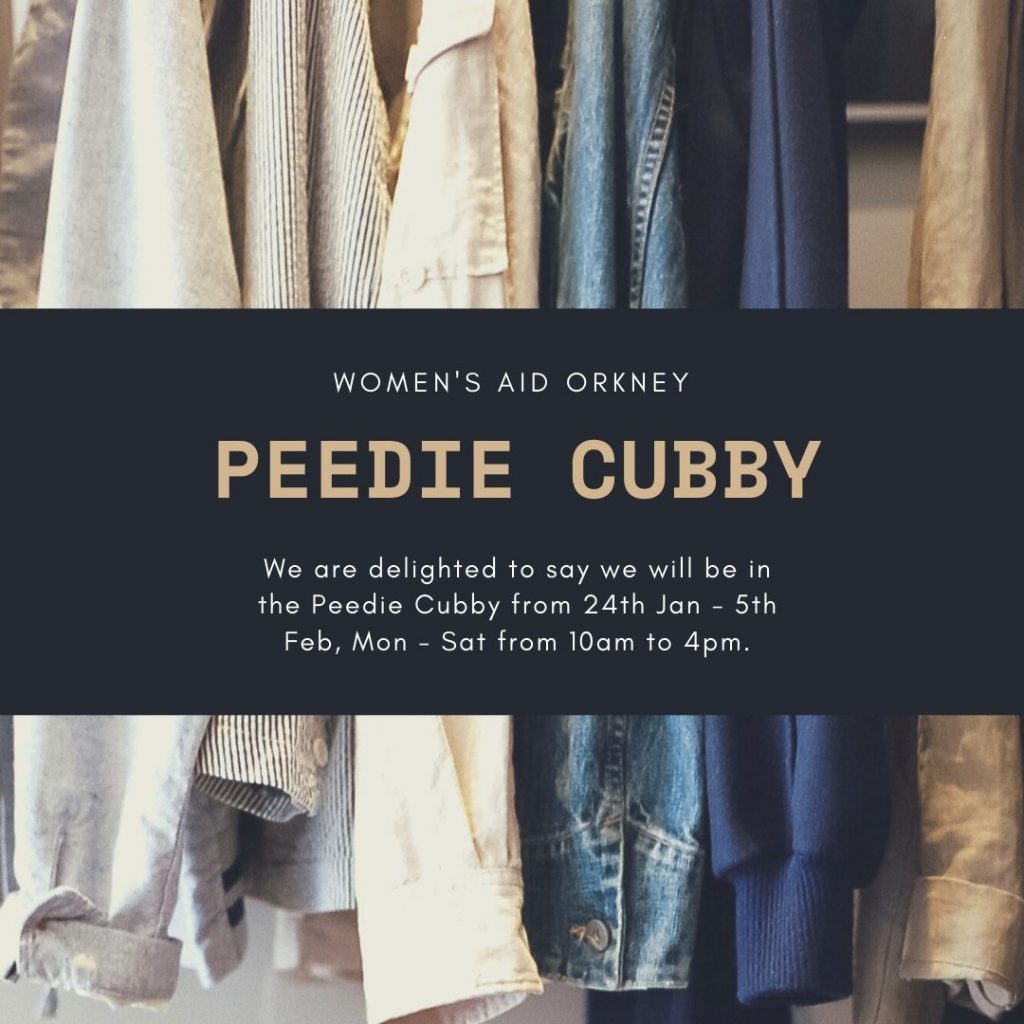 We are delighted to announce we will be in The Peddie Cubby from the 24th January – 5th February.
At the start of next year we will be looking for donations, please keep us in mind if you are planning an annual clear out.
We will also be looking for volunteers to help us in our time in the shop. If you would be interested in volunteering for a morning or afternoon slot, please get in touch by emailing info@womensaidorkney.org.uk
Christmas Opening Hours
We will be closed from 12pm on 24th December and re-open on the 5th January.
Our offices may be closed but that doesn't mean you are alone, we are here for you. If you need support through Christmas there is the National Domestic Abuse Helpline – 0808 2000 247 or we have an emergency support number – 07444009736
Supporting WAO this Christmas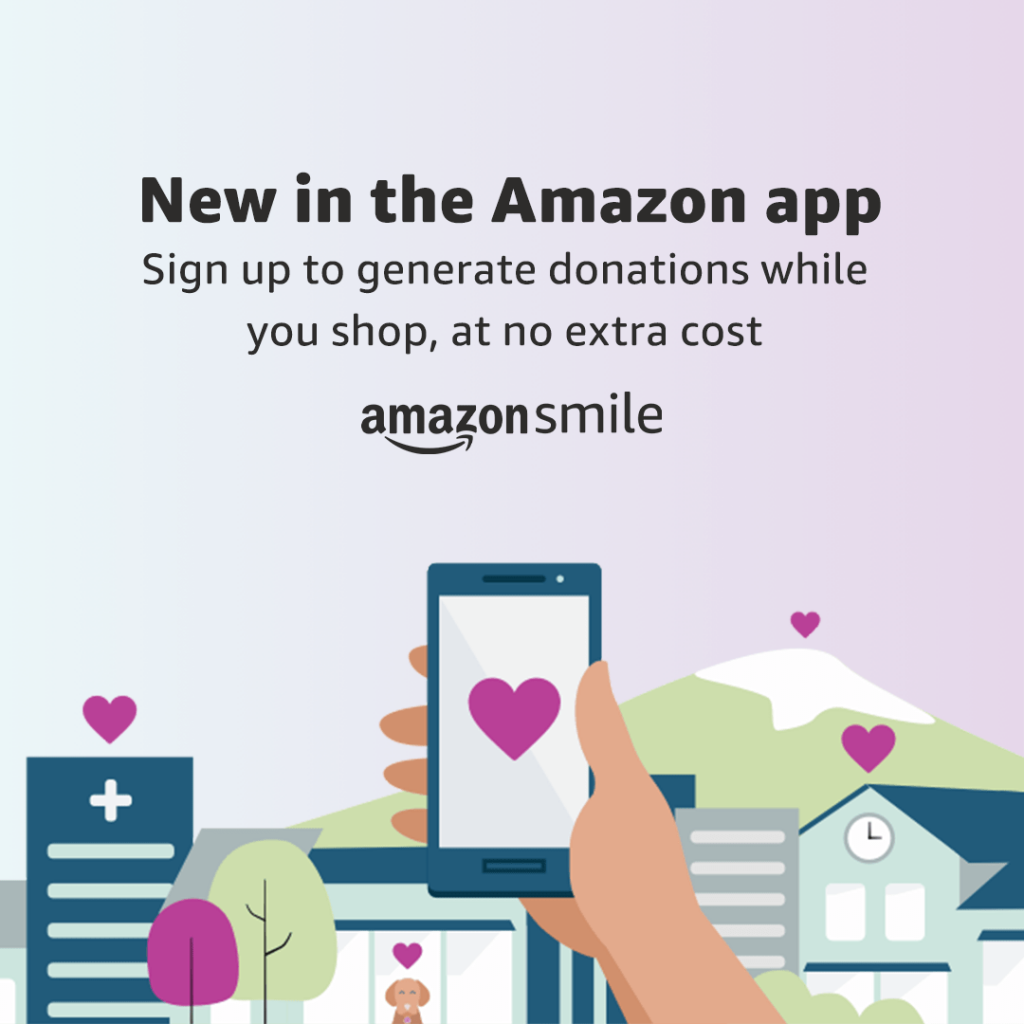 If you shop with Amazon you can select us as your charity cause. Shop as you would normally and Amazon will donate on eligible purchases
Action For Happiness – Do Good December
"The smallest act of kindness is worth more than the greatest intention."

– Kahlil Gibran
This has been another difficult year of uncertainty and ups and downs for many of us. Kindness is contagious, and helping others has been proven to make us feel better too!
https://www.actionforhappiness.org/december
Hear Her Voice
Women's Aid NI survivors and All State NI volunteers came together as part of the #HearHerVoice project to unite these voices together, and here is the powerful song they recorded. The voices of domestic abuse survivors are incredibly powerful and deserve to be loudly heard.
Getting Help
999 silent call service: Make Yourself Heard if you are in danger and unable to talk, dial 999 from a mobile phone and press 55 – this will transfer your call to the police.
Shakti Women's Aid helps BME women, children, and young people experiencing, or who have experienced, domestic abuse
Imkaan is a UK women's organisation dedicated to addressing violence against BME women and girls.
Southall Black Sisters offer specialist support, advocacy and information to Asian and African-Caribbean women suffering abuse.
Opoka provide a national helpline for Polish women living in the UK.
Trafficking Awareness Raising Alliance (TARA) provide support to women who may be trafficked and exploited
Contact your local Women's Aid: Women's Aid Orkney 01856 877900 or info@womensaidorkney.org.uk
Contact Refuge: 24hr helpline 0808 2000 247,  www.nationaldahelpline.org.uk (access live chat Mon-Fri 3-10pm), or send a message from using their contact form
Confide in a friend, family, colleague, someone you trust for support & help
Always contact the police in an emergency for free on 999 or 101 for non-emergency
Special Thanks…
Big thanks to OHAL for keeping on top of our repairs.
The Sarwar Foundation Toybank for providing much appreciated vouchers at Christmas.
Lynn and Foubister & Bain for their patience and awesome accounting.
The Orkney Foodbank for their hard work and dedication all year round but especially over the festive period in helping the most desperate folks in the community.
Ross-shire, Skye or Lochalsh Women's Aid for agreeing to and joining an inter-island Own My Life exchange programme.
Zoe Lodrick for powerful, informative training on sexualised trauma and the characteristics of a sex offender.
To the WAO elves for creating our WAO parties for women and for children and young people.
For all the generous support from our wonderful community in helping us work towards our aim of an Orkney free of domestic abuse.
The Hygge Clinic for collecting Christmas present donations for our Service Users.
The St Magnus cathedral for their donation of £1,000
A huge thank you to our wonderful Manager, Michelle. Thank you for all your support.
Message from our WAO Manager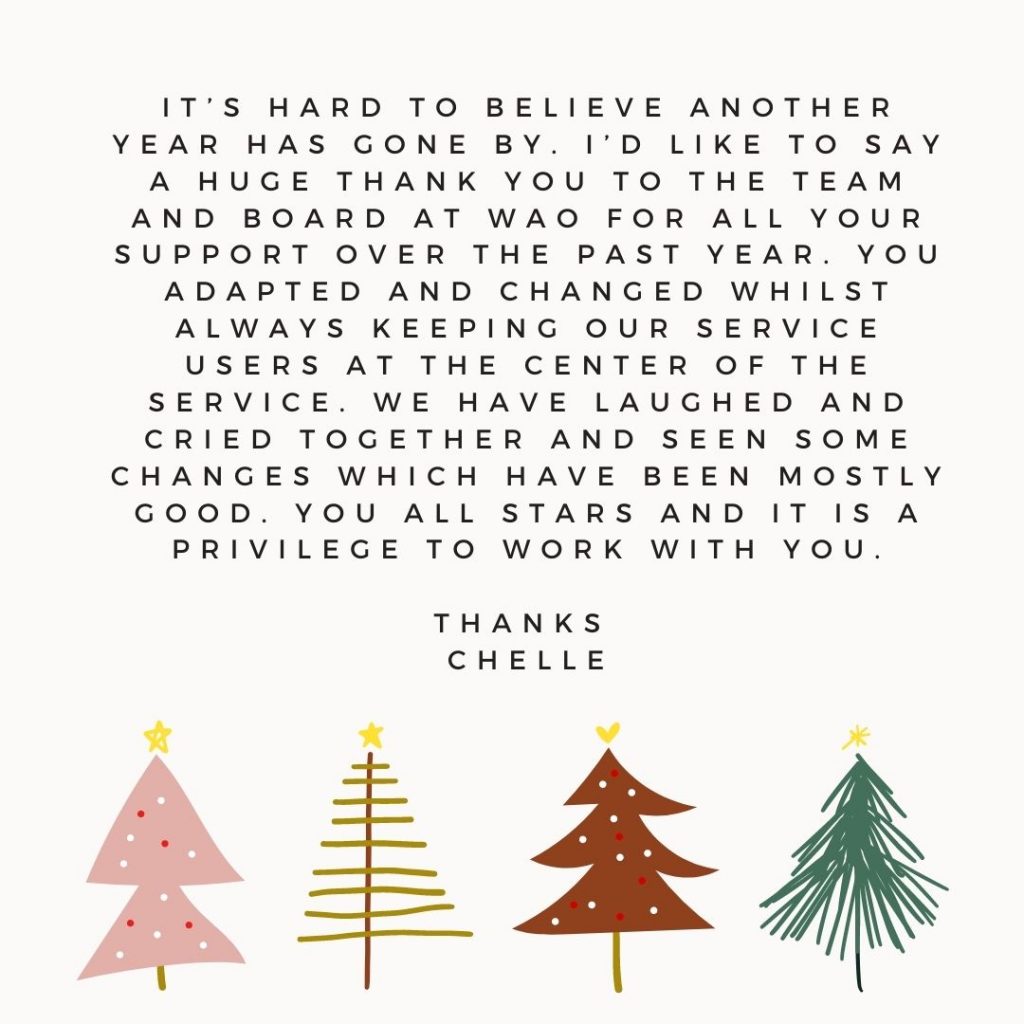 Women's Aid Orkney would like to thank everyone who has supported us over the year and wish you all a Merry Christmas & Happy New Year!