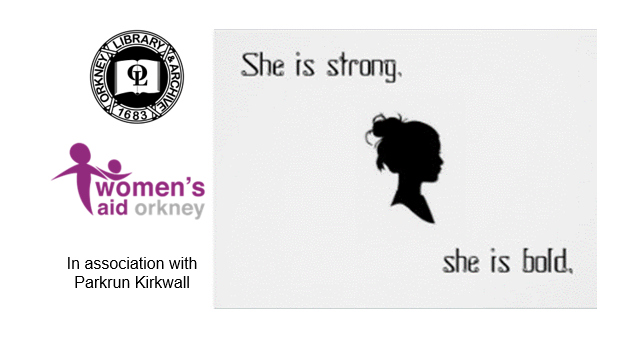 We're delighted to be celebrate International Women's Day 2019 with our friends at Orkney Library and Archive and Parkrun Kirkwall. From reflection to cake or getting some fresh air we've got something for everyone between 4th March and 9th March 2019. So, what's happening?
Celebrating Women in our Community
We will have a display in the library all week with leaflets and pictures highlighting Women's Aid Orkney services.
And thanks to Leila Dearness, we'll also have a papercut display celebrating strong and successful women.
So, why not pop along and add your own story or quote? This could be about you, a person you admire or someone that has helped you through a tough spot. Share your stories with us anonymously to celebrate the strength and resilience that helps us overcome challenges on a daily basis.
Coffee Afternoon Event
Then on Friday 8th March we'll be co-hosting a coffee afternoon in the library's MacGillivrary Room. Everyone is welcome to join us for some tea, coffee, cakes and treats as you wind down for the weekend.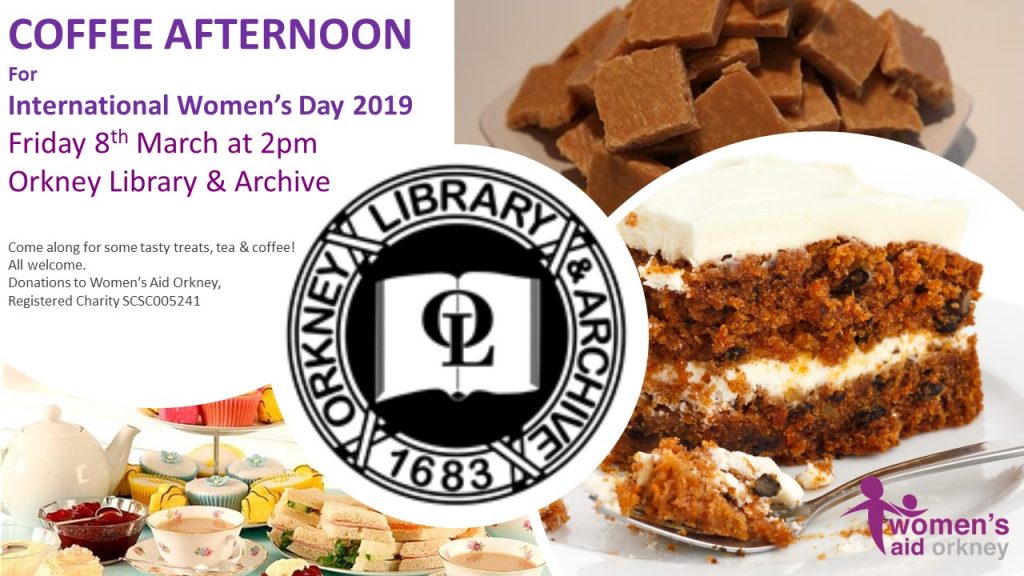 Parkrun in Purple Event
And to round it all up (and work off that cake) we'll be showing support for all the women in our community with Parkrun in Purple.
In case you haven't heard, Parkrun Kirkwall holds a 5km community event every Saturday at the Peedie Sea. You can walk, jog or run and best of all it's free. You can do it just for fun, a great way to get some fresh air. But for the more competitive, you can keep track of your time by registering here: https://www.parkrun.org.uk/register/form/
We're delighted that on Saturday 9th March the park run is part of our programme of events to celebrate International Women's Day. That's why we're asking people to wear purple or pick up a ribbon from our volunteers along the route to show support.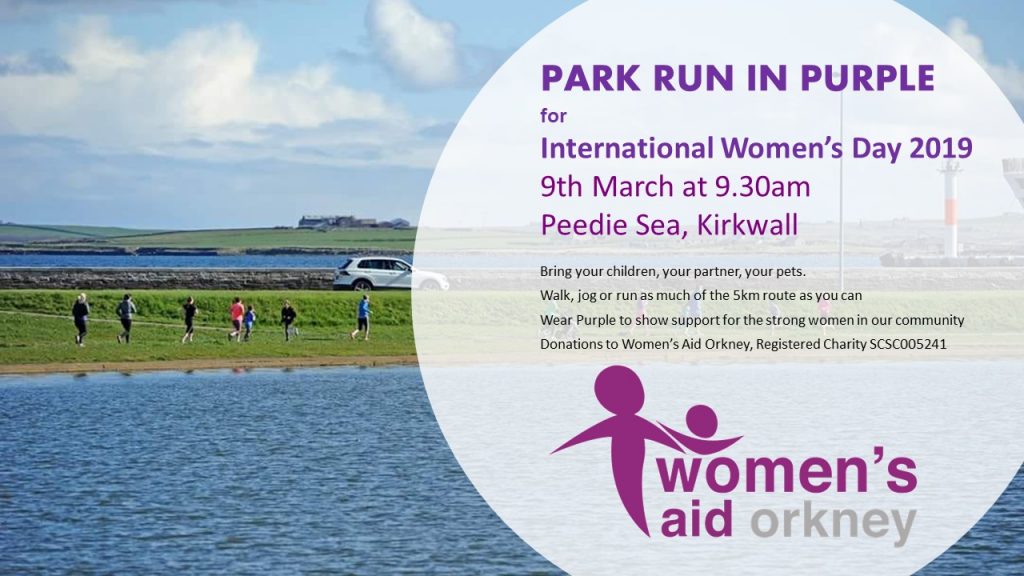 Donations for all of the events through the week will be gratefully received by Women's Aid Orkney. All your donations contribute to our work with women and children in our community who are affected by domestic abuse. Find out more about how you can support our work here.