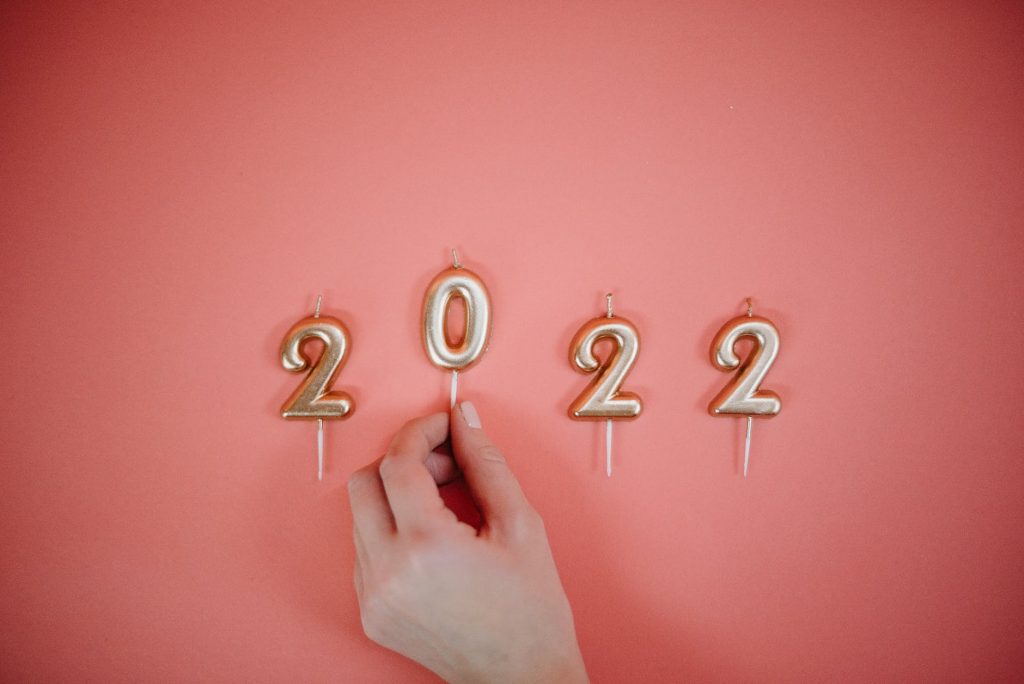 Welcome to Women's Aid Orkney's January Newsletter. We have lots of exciting new updates, from new staff, services and groups happening.
Service User's Feedback & Achievements
Achieving employment 
New staff are settling in well
Women's Service
57 Active Cases
CYP Service
34 Active Cases
New Services at Women's Aid Orkney
VERDA
Women's Aid Orkney has just set up a young women's service – VERDA, it has evolved due to an increase in referrals and working with young women who were in abusive relationships but did not recognise that they were in these relationships. We worked with a focus group of young Orcadian women who identified that they often didn't know what domestic abuse is or the red flags for identifying intimate partner abuse. They told us they wanted to know how to ask for help and where to go for it. They spoke about abuse they and their friends have experienced, slut shaming, gang rape at parties, sexting, vulnerable girls being targeted by older men, along with having to suffer in silence because they live in a close-knit community. Our aim is to develop a strategy that enables young women to recognise domestic abuse and toxic relationships, offers them practical and emotional support to live safer lives alongside challenging the culture that leaves them vulnerable to gang rape, sexting, spiking and normalised sexual assault in Orkney's pubs and bars. It is our hope that this service will be part of a turning point for Women's Aid Orkney to take more of a preventative direction rather than firefighting.
If you would like more information or to talk to our young women's support worker, please email – lesley-anne@womensaidorkney.org.uk
You can also message VERDA's Instagram page – https://www.instagram.com/verda.by.wao/?hl=en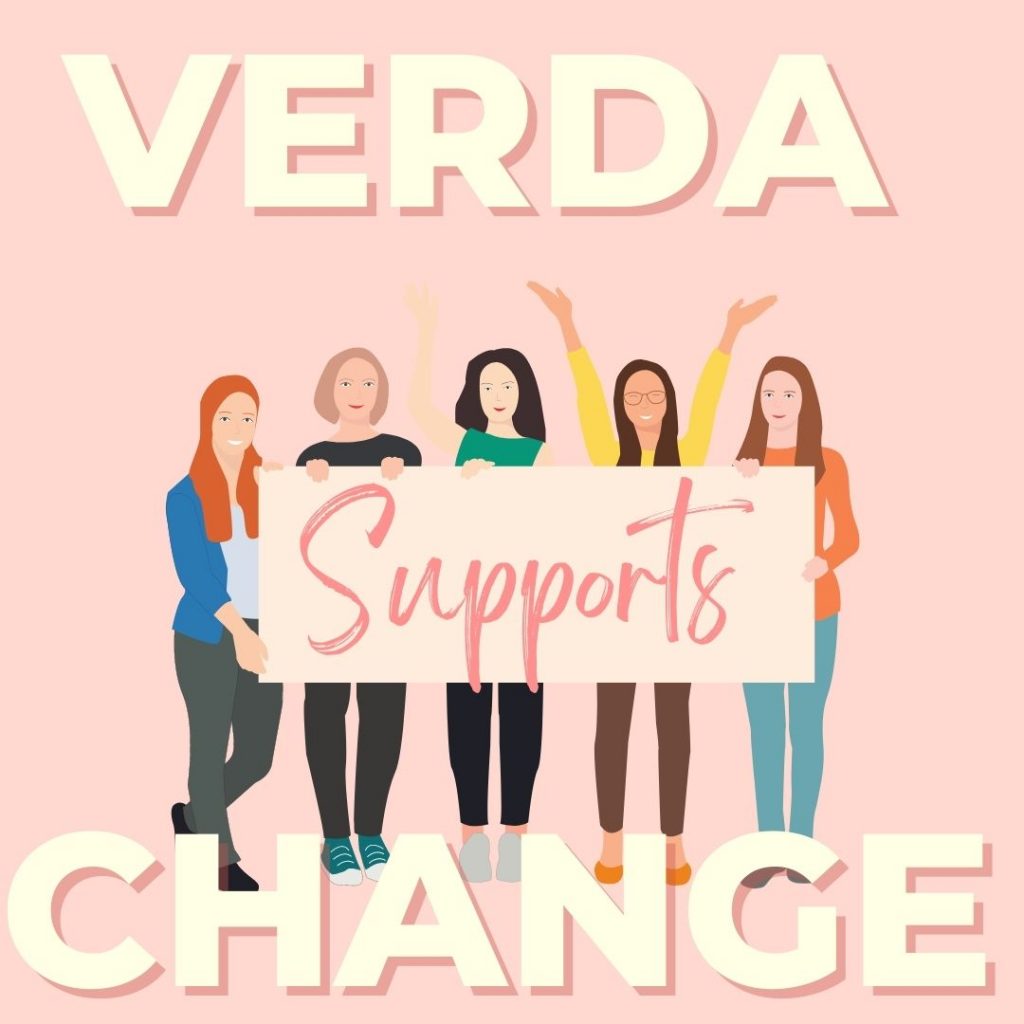 CYP Advocate Service
In spite of various political and legal moves which promote that young people have the right to have their views shared, barriers towards young people sharing their views still exist at organisational and professional levels.
The WAO CYP team recognises that for the safety of children and young people it is imperative that they are afforded flexible opportunities to share their views which are adaptable to their unique level of need.
''mum says that dad wants to take me away, I don't want to be with dad, but nobody will listen to me because I'm young, people will listen to *my brother because he is older' (CYP aged 7)
The CYP service is now able to offer children and young people an advocate service. This service is impartial, and is provided for the child or young person only. The CYP support workers are often the only people CYP users feel comfortable sharing their experiences with. CYP support workers are trauma informed and have advocacy training.
If you would like to find out any more information on the CYP Service and what they can offer, please email info@womensaidorkney.org.uk
WAO Seasonal Celebrations & Gardening Group
Spring is in the air and the first flowers are starting to appear in the WAO garden, thanks to the ladies gardening group. The Gardening group will be returning in mid March.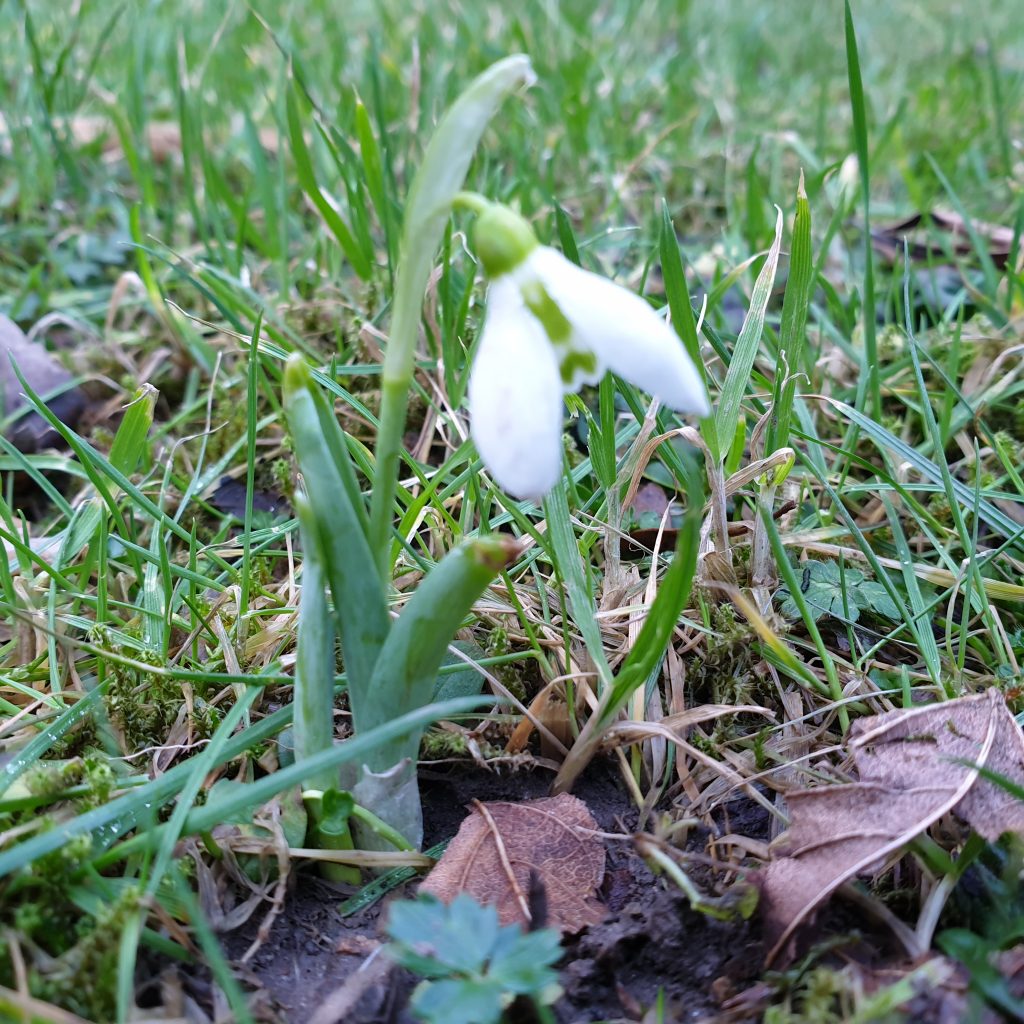 We also had a lovely time at our Winter Celebration, the garden was transformed into a magical space, covered in fairy lights and tea lights. We surrounded the fire with marshmallows, hot chocolate and made a wish for the coming year.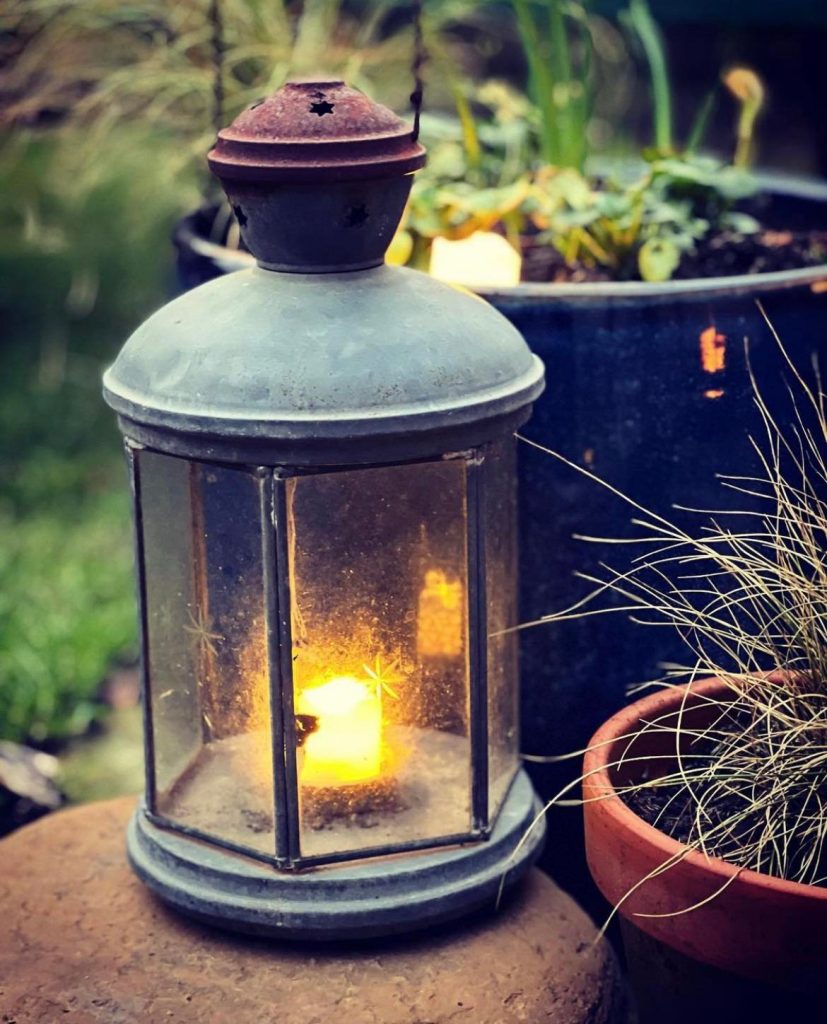 Our next Seasonal Celebration will be a Mid- Winter Celebration on the 1st of February, 3-4pm. Please let us know if you wish to join us by emailing – info@womensaidorkney.org.uk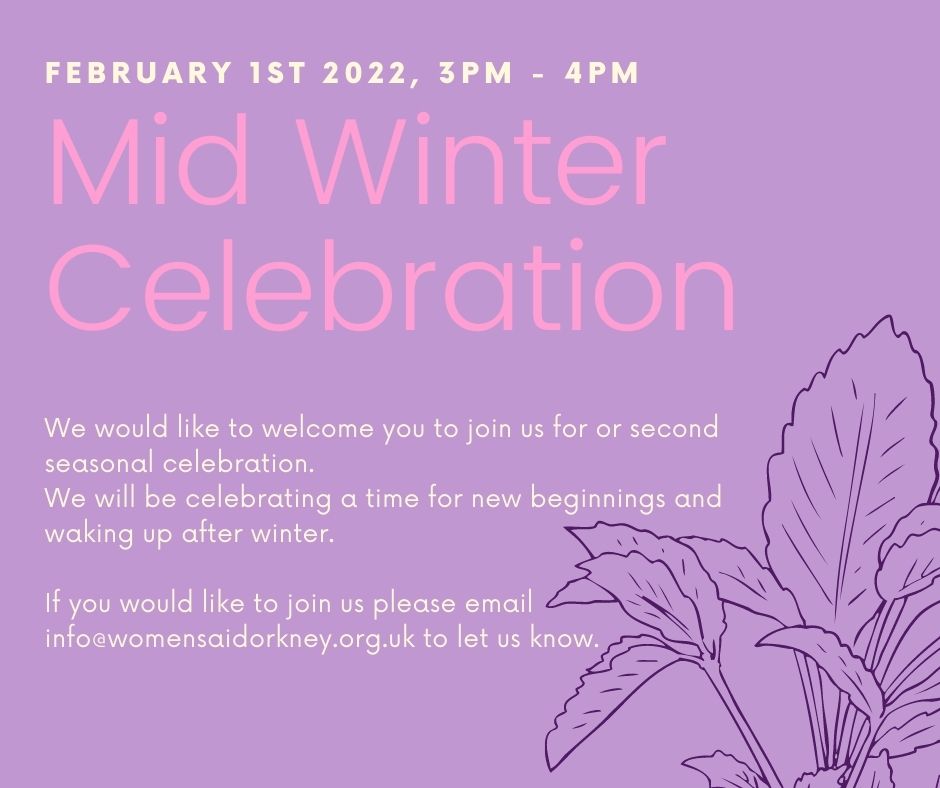 CYP SODA
The CYP SODA Minecraft Club have been learning about New Years Resolutions and making Healthy Choices. They had a very exciting dramatic world about missing dragons (to be continued) and were taken inside a giant tomato!
Together they learned that healthy choices are not just about habits and what they eat and drink, but how they treat themselves and others.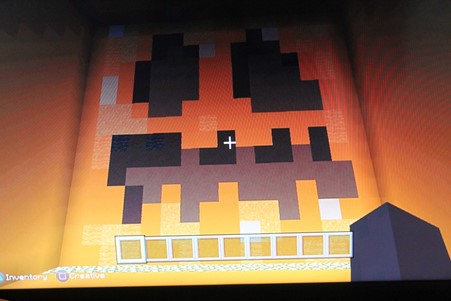 Post Graduate Diploma in Human Relations and Counselling Course in Orkney
Human Development Scotland are going to run a 2 year Post Graduate Diploma in Human Relations and Counselling course in Orkney beginning in August 2022. The course has full professional validation by COSCA (Counselling & Psychotherapy in Scotland). The programme is managed, delivered and awarded by Human Development Scotland and leads to an award on the Scottish Credit & Qualifications Framework (SCQF). It has been credit rated by Robert Gordon University at SCQF level 11.
Further details can be found on HDS's website https://www.hds.scot/human-relations-counselling#PGDip or you can email Liz cairns directly for further information hrc@hds.scot
Poem Exchange with Skye and Ross-shire Women's Aid
Women's Aid Orkney are doing an exchange programme with ROSSWA for the Own My Life Course. While discussing the exchange, they found that women enjoy poetry as part of their recovery. Here is Skye's poem to Orkney by Becky Helmsley.
'She sat at the back and they said she was shy,
She led from the front and they hated her pride,
They asked her advice and then questioned her guidance,
They branded her loud, then were shocked by her silence,
When she shared no ambition they said it was sad,
So she told them her dreams and they said she was mad,
They told her they'd listen, then covered their ears,
And gave her a hug while they laughed at her fears,
And she listened to all of it thinking she should,
Be the girl they told her to be best as she could,
But one day she asked what was best for herself,
Instead of trying to please everyone else,
So she walked to the forest and stood with the trees,
She heard the wind whisper and dance with the leaves,
She spoke to the willow, the elm and the pine,
And she told them what she'd been told time after time,
She told them she felt she was never enough,
She was either too little or far far too much,
Too loud or too quiet, too fierce or too weak,
Too wise or too foolish, too bold or too meek,
Then she found a small clearing surrounded by firs,
And she stopped…and she heard what the trees said to her,
And she sat there for hours not wanting to leave,
For the forest said nothing, it just let her breathe'
~Becky Helmsley
Action For Happiness – Happier January
Do your little bit of good where you are; it's those little bits of good put together that overwhelm the world

Desmond Tutu
How can we start this new year happier? Things have certainly not been easy over the last year, and we are still in difficult and uncertain times. The best way to try to handle our difficult emotions and experiences is by focusing on what we can control. This month, we're encouraging everyone to focus on small steps to try to boost happiness – for ourselves and others around us – to spread kindness and hopefully inspire others to do the same. https://www.actionforhappiness.org/january
National Stalking Helpline
The National Stalking Helpline provides free, confidential, and tailored guidance to individuals experiencing stalking including information on legislation and relevant injunctions, guidance through the criminal justice system process, and personalised safety planning. For individuals who need ongoing support, they can signpost to relevant local services in areas of stalking, domestic abuse, mental health, disability, cybercrime, and victim support. You can find information on the various ways to contact the helpline, including their operating hours, here; Ways to contact us
Getting Help
999 silent call service: Make Yourself Heard if you are in danger and unable to talk, dial 999 from a mobile phone and press 55 – this will transfer your call to the police.
Shakti Women's Aid helps BME women, children, and young people experiencing, or who have experienced, domestic abuse
Imkaan is a UK women's organisation dedicated to addressing violence against BME women and girls.
Southall Black Sisters offer specialist support, advocacy and information to Asian and African-Caribbean women suffering abuse.
Opoka provide a national helpline for Polish women living in the UK.
Trafficking Awareness Raising Alliance (TARA) provide support to women who may be trafficked and exploited
Contact your local Women's Aid: Women's Aid Orkney 01856 877900 or info@womensaidorkney.org.uk
Contact Refuge: 24hr helpline 0808 2000 247, www.nationaldahelpline.org.uk (access live chat Mon-Fri 3-10pm), or send a message from using their contact form
Confide in a friend, family, colleague, someone you trust for support & help
Always contact the police in an emergency for free on 999 or 101 for non-emergency
Special Thanks…
Shona Thain CFSW for excellent partnership working and  commitment to keeping a family safe.
WAO would love to thank all the wonderful new staff members that have joined us.