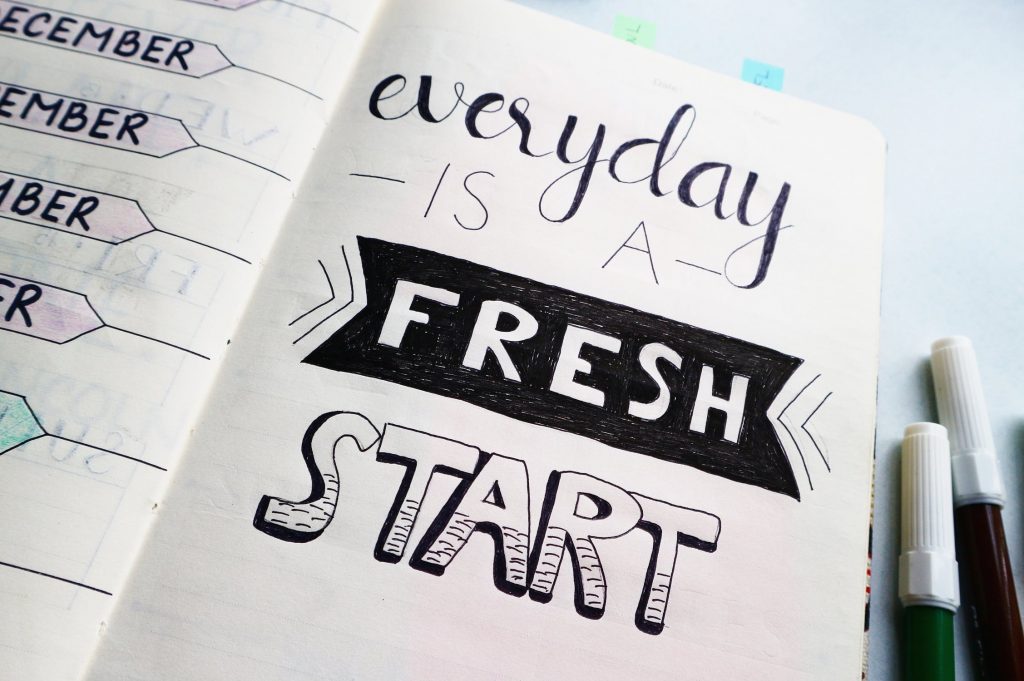 Welcome to our January newsletter – the first of the new year and the new decade! New Year can feel like a fresh blank page but really, any moment in any day can be a fresh start. This month we've been decluttering and rearranging the office to make it a more welcoming space for staff and service users alike.
Women's Service
69 Active Cases | 74 Referrals
CYP Service
34 Active Cases | 17 Referrals
Service User Achievements
Now in permanent housing
No longer requiring as many support sessions
Taking first steps to leave relationship and gain independence
Going back to work
(CYP) Feeling confident enough to discuss worries with mum
Self-running soup group
Feeling ready to move on from WA service
Continuing with a healthy routine even through times of distress
Finding the courage to ask for help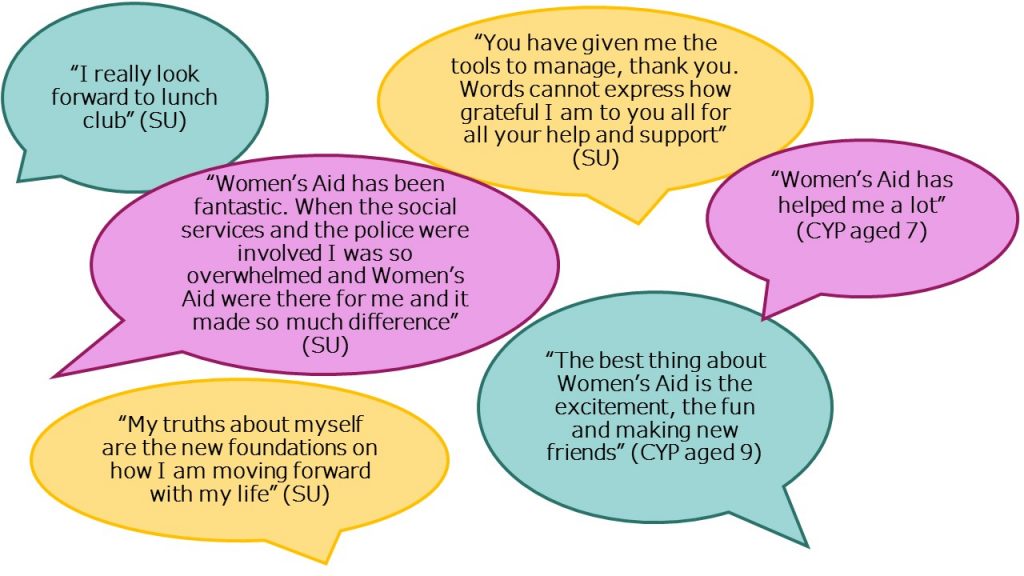 CYP SODA
The CYP team are leading the children & young people through a discussion on healthy & unhealthy relationships. The focus is on friendships to help make the topic age appropriate. It's a 6 week project which is still ongoing so we look forward to seeing the finished mural in February! This is what they've learned so far…
On how what can go on in an unhealthy relationship/friendship:
Controlling you

CYP aged 10
Taking your money

CYP aged 9
And in a healthy relationship/friendship:
Keeping promises

CYP aged 9
Be kind when you are honest

CYP aged 9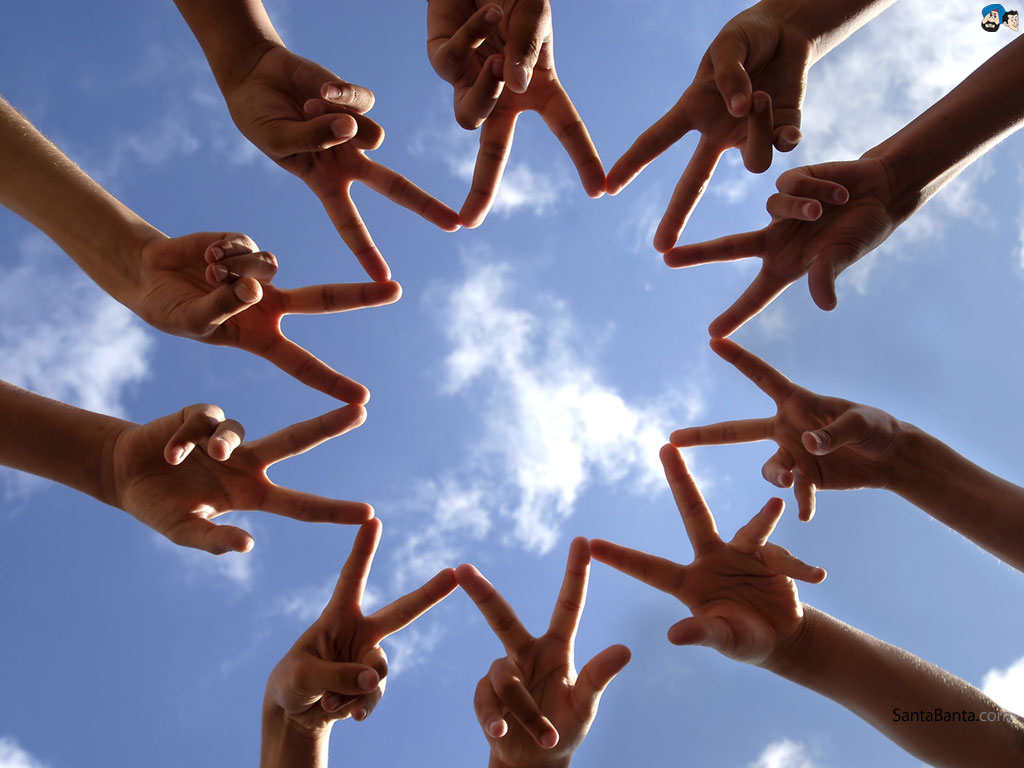 Spotlight on…Decluttering!
What takes up your space, takes up your time

Allie Casazza, The Life Minimalist, see alliecasazza.com for more information
…and we don't want to spend it cleaning/moving/moving around things that no longer serve us. So, WAO staff came in on a Saturday to take on the office, releasing the things which no longer have a function or require an upgrade. We still have further plans for the main entrance but we hope you agree that it's a much more open, welcoming space!
Research actually shows that clutter can increase stress levels, particularly in women! And having less clutter can actually decrease housework by 40%! Don't worry if it seems a bit overwhelming, you don't have to do the whole house (or even a whole room) in one go. Consistent small waves creates more impact than one big effort then giving up due to feeling too daunted so, try these tips for manageable decluttering:
Pick 5 things a day to either donate or bin
Get a washing basket and go through the house doing a surface declutter – just the surfaces. Collect all the thing you no longer need, use or want or that belong elsewhere in the house, then either put things back in their place, bin or donate
Pick a room and set a timer to 5, 10 or however many minutes you can & just keep going until the timer goes off
Ask yourself: do I need this? do I use this? do I love this? is it broken/damaged?
Doing a little bit each day will keep it manageable. Every time you get a bit done, you can congratulate yourself that you're taking steps to creating a more relaxing, healthier space that needs much less of your time!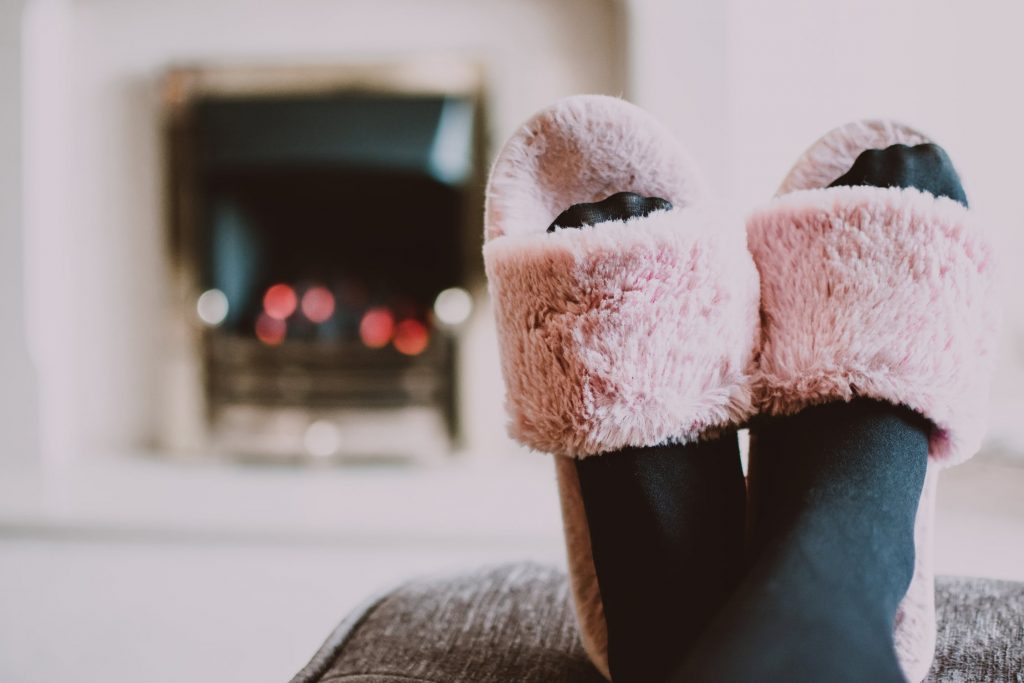 Special thanks to…
Northern Lace & For Art's Sake, Orkney Creative Hub: for their generous donation to our Make A Difference (MAD) fund generated from their sales
Mr A., our very hardworking male volunteer: giving up his Saturday to support WAO with his expertise & above all, elbow grease!
Holm Community Council: helping us continue to support service users with their generous donation from their Christmas Tree Lighting Event
Lou Brewer, Health Visitor: recognising a coercive control situation and helping her & her family access support & safety
Kirkwall Tesco & Lidl: continuing to regularly donate food and other items to help our service users in times of crisis.
We really wouldn't be able to continue to support women & children if it wasn't for the support of individuals, organisations & the community, so..