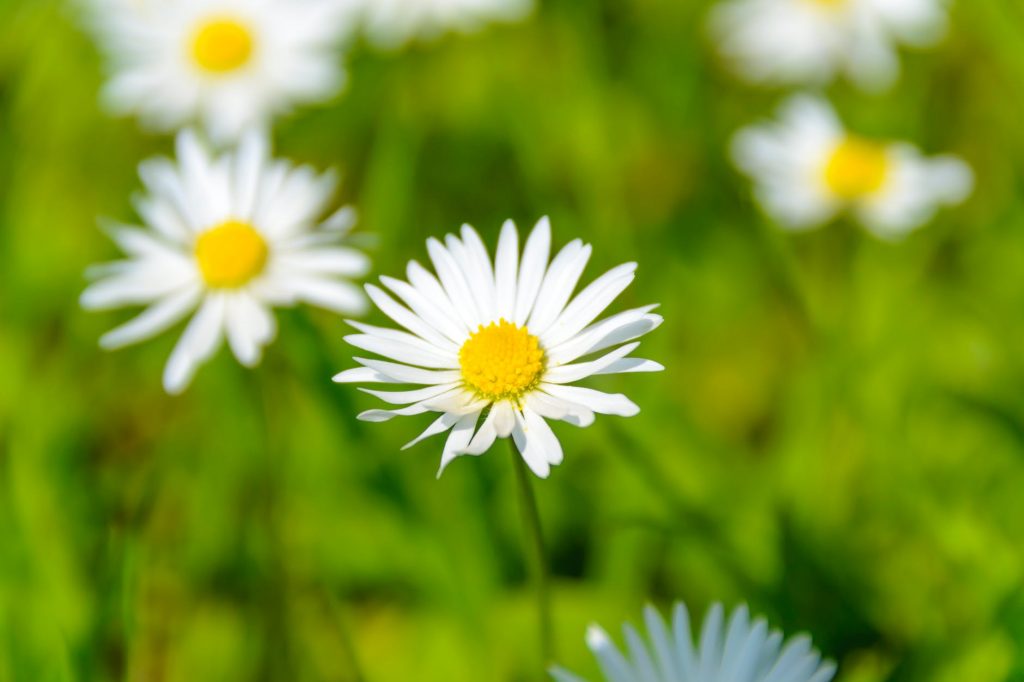 Welcome to our July newsletter. This month has been very busy but also a lot of fun with our very first pop up shop! The CYP Summer Activity Program has kicked off on top of all the wonderful creations they already do so beautifully. We have a lot to be grateful for this month so thank you for taking the time to check out our newsletter.
Women's Service
84 Active Cases | 110 Referrals
CYP Service
35 Active Cases | 35 Referrals
Service User Achievements & Feedback
Enrolled in college course
Gone back to work after lockdown
Using technology to connect with old friends
Having the courage to get back out & about after lockdown
Moving to permanent accommodation
Coping well as a new parent
Contacting a solicitor
Writing a very moving open letter for other survivors of DA
Overcoming anxiety to go into Kirkwall and wear a mask for the first time
Asking for help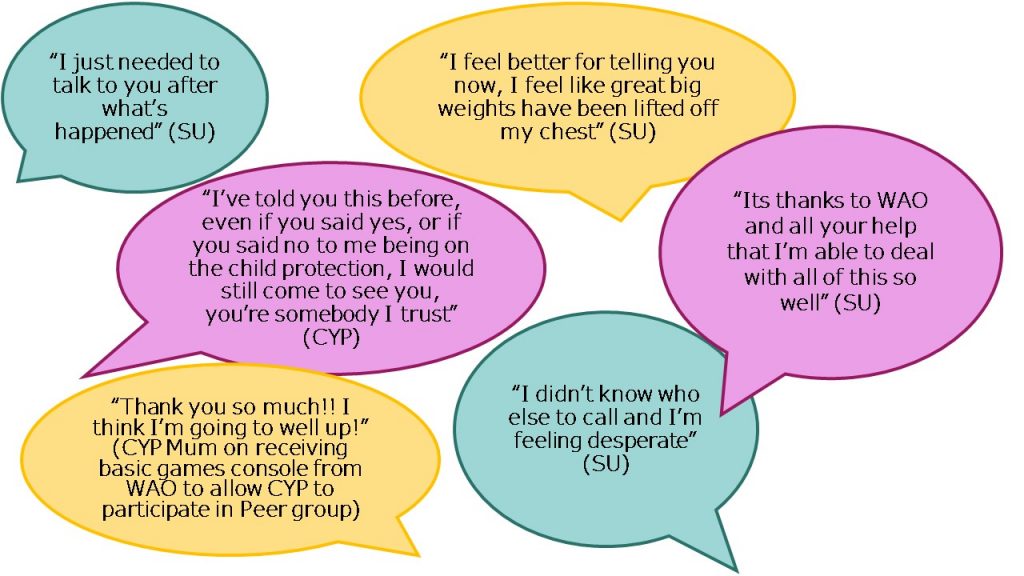 ---
Contacting WAO in an Emergency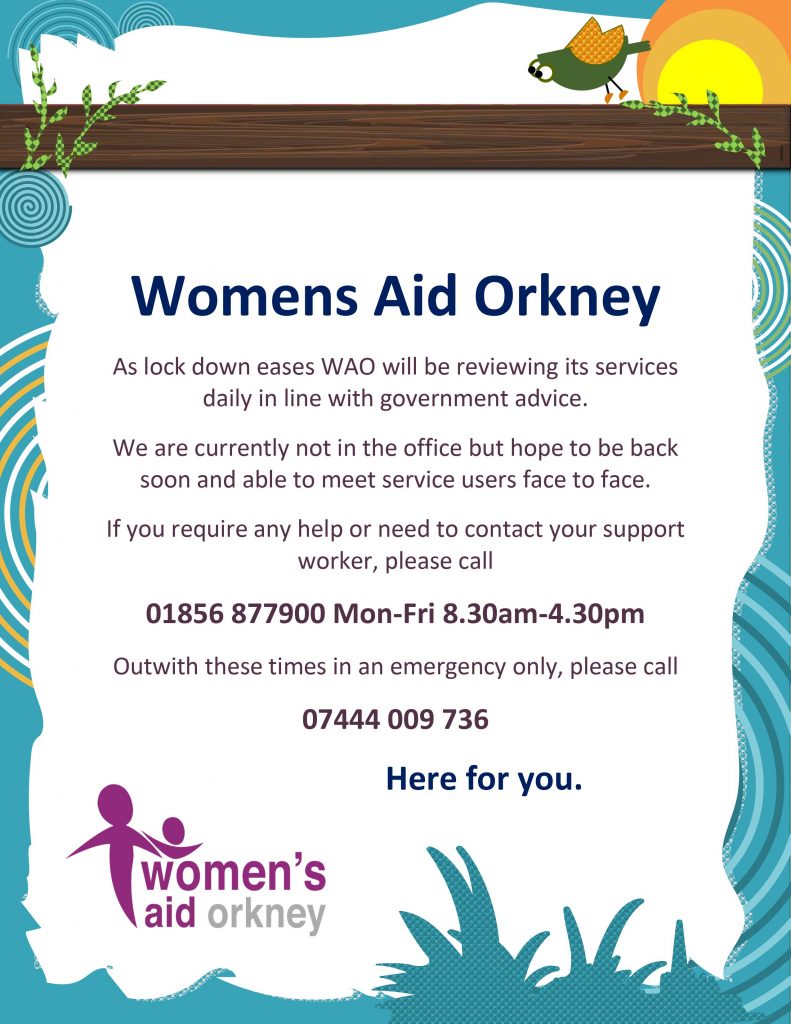 ---
Phenomenal Pop-Up Success!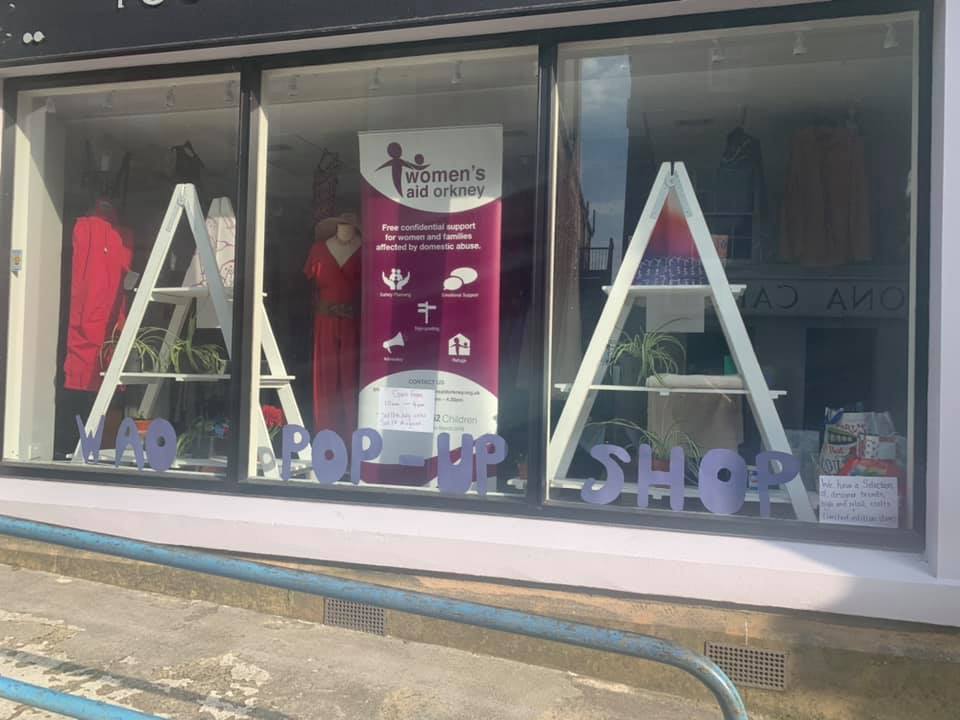 We've really been overwhelmed with the generosity of the Orkney community in response to our pop up shop! With over £10,000 raised in the shop, to be generously matched between the Robertson's Trust and the Edrington Group, via Highland Park Distillery, the total is over £20,000! The money raised will allow WAO to support women & children who have experienced or still are experiencing the trauma of domestic abuse.
It was a real privilege to have local artists lend their time & talents to create special one-off, limited edition pieces for us. Leila Dearness, Gina Ramsay & Kirsteen Stewart with Kelly Marwick, really did us proud with their hugely popular, stunning designs. Thank you so much, ladies!
If you missed out when the tea towels were in the shop we still have a handful of these limited editions! Just message our Women's Aid Orkney Facebook page and we'll get back to you asap.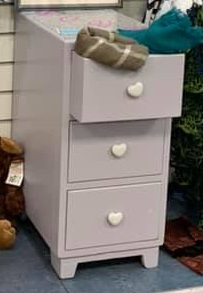 Eilidh Harbison also donated one of her beautiful upcycled furniture pieces. This set of drawers is still for sale and can be found and viewed at Mind On Charity Shop, where they will be selling on our behalf.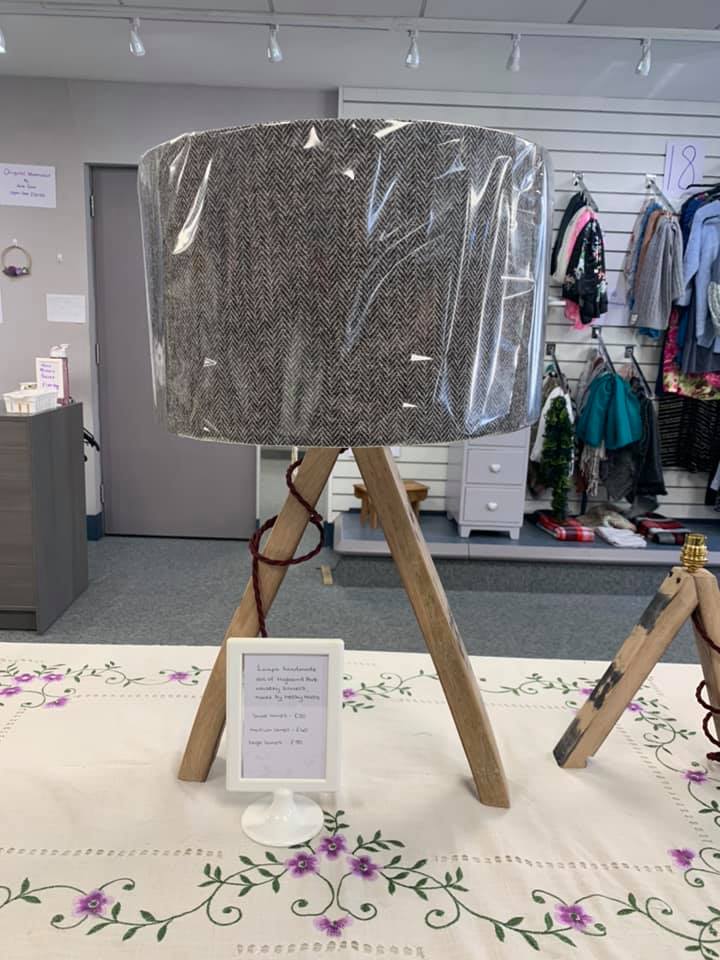 We had more local talent donating their skills from Walls Electrical Services. Wesley handmade a selection of lamps out of old Highland Park barrel staves. Elegant, stylish and made with local materials, they were snapped up!
But it really would never have happened without the creativity, hard work & dedication of our Service Co-ordinator, Morgan! Morgan only joined the team recently and has had to hit the ground running. From initial idea, logistics, sorting donations, mounds of ironing, creating rotas, dressing the shop and more…. I think we can all agree she's made it a fantastic success! Thank you, Morgan 🙂
Another local charity doing amazing work, Mind On, will be taking over the shop from here. We wish Mind On the best of luck and hope they have as much success in the space as we did.
---
CYP SODA – Summer Activity Program!
Here comes the…. summer activities! Summer holidays can sometimes feel a bit difficult at the best of times for children & young people. Something a global pandemic doesn't help with! So, our brilliant CYP team have put on extra activities in July & August to help everyone feel included and connected.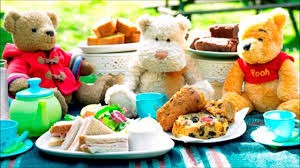 Teddy Bear's Picnic: With our favourite picnic lunch and a special friend teddy/toy, we created stories. Using our stories, we talked about how to be kind to ourselves and others.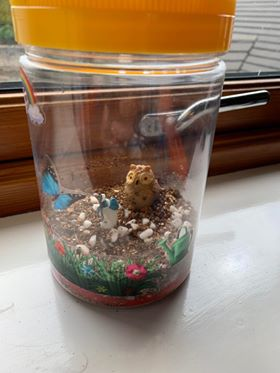 Bottled Gardens: We've been using the visual aid of bottled gardens to learn about the Rights of Children in Scotland. We learned that of the 54 Rights, 2 of the most important are the right to be safe and the right to be cared for.
Minecraft Magic
The CYP have been learning through creating in Minecraft throughout lock down. Even with a two week break this month, there was lots to dive into! This months' Minecraft Missions have been: anger and creating a House of Choices, and fairness by imagining a Fair Fairground.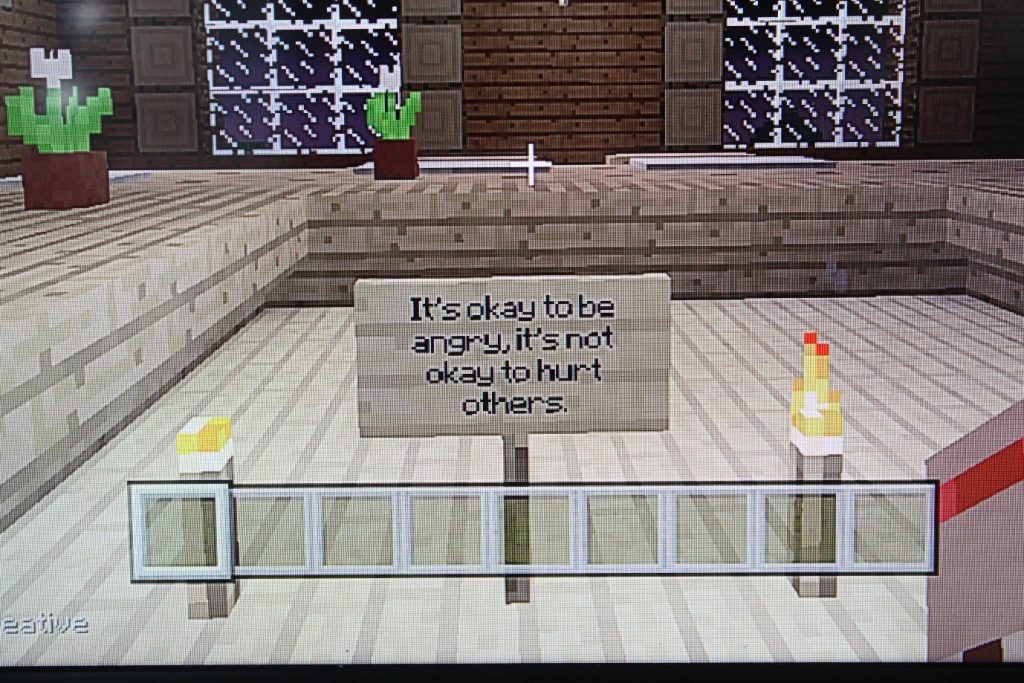 They discussed how anger is a normal, human emotion, but that we're responsible with what we do with our anger. Group learned that when we are angry, it is important to use special coping tools that work for us to think about how we use our energy.
'Fair Fairground' challenge – how can we make an awesome fair ground and show the importance of being treated fairly? Together, the group learned that we all have the right to be treated fairly and the responsibility to make sure that we treat other people fairly too.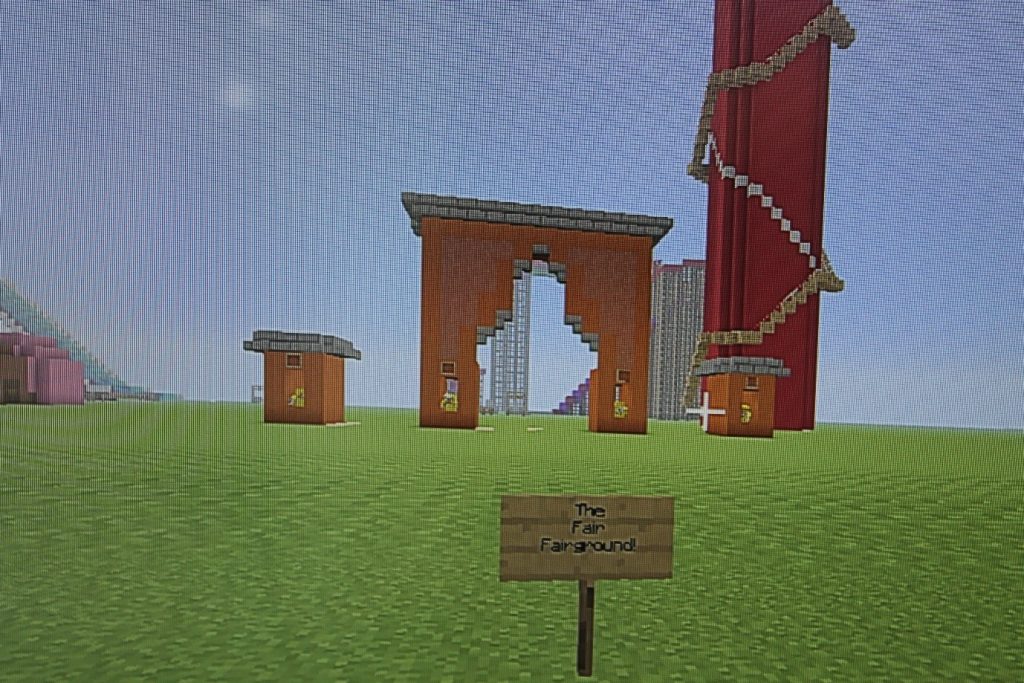 CYP learned that sharing, taking turns, saying sorry, not making mean jokes and playing rock, paper, scissors can help make situations fair. Also, that fairness doesn't mean we get everything that we want, but that everyone gets something equally.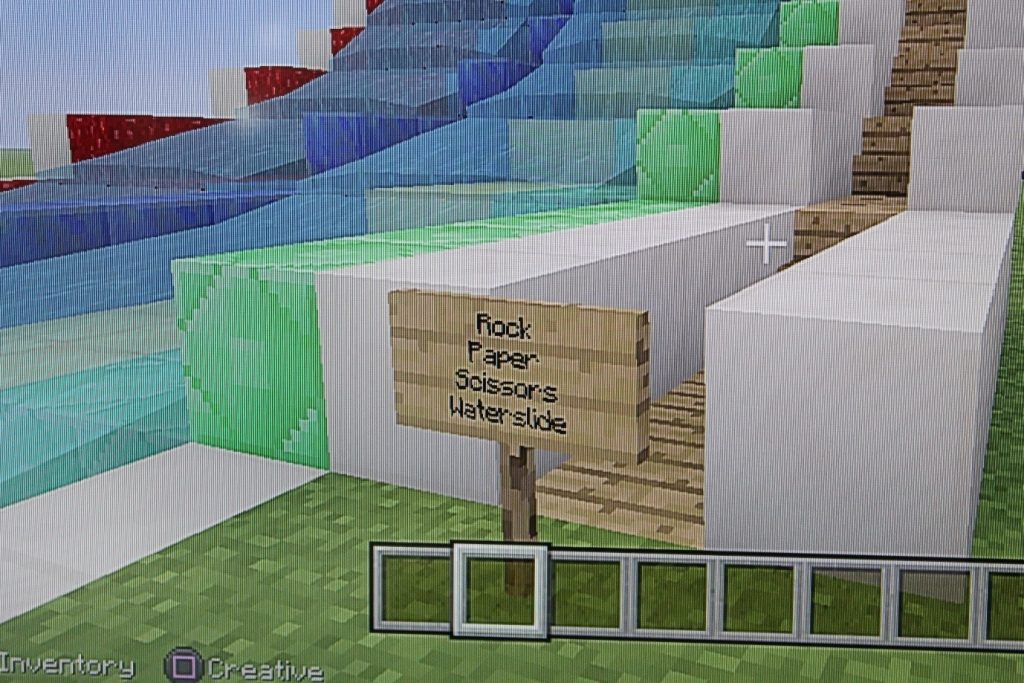 ---
Altruistic August
We've been following along with Action for Happiness' calendars and the month ahead is all about altruism. Click the calendar below for short daily prompts that will encourage more kindness towards yourself & others.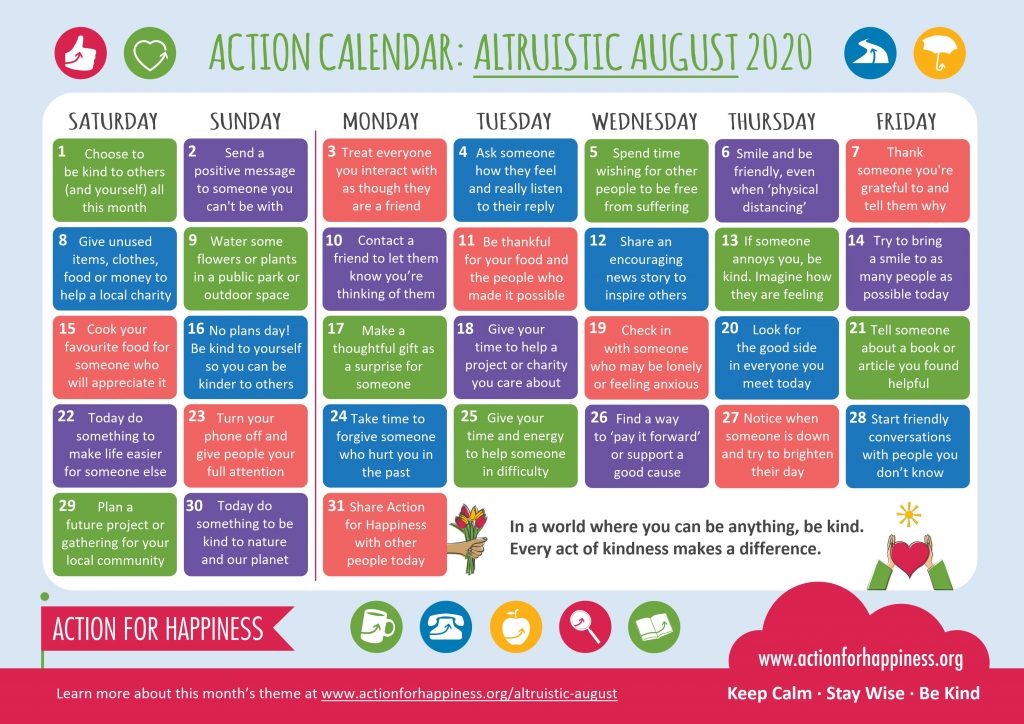 In looking after the happiness of others – something we can only properly do once we've taken care of ourselves – we can gain the following benefits:
Increased happiness – helping others feels good!
Decreases feelings of isolation by giving us a sense of belonging.
It puts things in perspective when you know of the struggles of others.
Helps to make the world a happier place, when people experience kindness they are more likely to repeat it.
The more you do for others, the more you do for yourself. The more happy, secure & confident you feel, the more you will able to do for others, and so the cycle continues!
Special thanks…
So many people were involved in making the pop up shop the huge success it was, we really couldn't have done it without you all!
The fantastically generous local community: A huge thank you to everyone who volunteered during our donation drop off weekend, everyone who gave us donations and, of course, everyone who supported us and came in to use the shop!
Scholes CA: donating their space for the 3 weeks and being so helpful.
Karen and Anne from Highland Park: for volunteering and helping set the shop up, we couldn't have done it without them.
Kirsteen Stewart, Gina Ramsay & Leila Dearness: donating designs for our Artists Collection Tea Towels. A huge thank you to Kirsteen, who also helped us order and make the tea towels.
Wesley Walls, Eilidh Harbison, Michelle Ward, Angela Green, Rowan Walls, Elizabeth Duncan, Hilary Thompson & Nana Millar: donating beautiful hand crafted items and delicious home bakes.
Sue Foard, Procurator Fiscal: her concern and taking the time to listen to a distressed woman  
Lidl, Kirkwall: For choosing us to donate their neighbourly box to, we've been making food parcels for women & children who would otherwise struggle.