Welcome to the Women's Aid Orkney July Newsletter! We're excited to share with you some of our plans for the summer. We also want to give you a flavour of what women and children who use our services have achieved recently. And let you know how you can help grow the supportive community we see in Orkney time and time again. So, thanks for taking a minute to check it out 🙂
---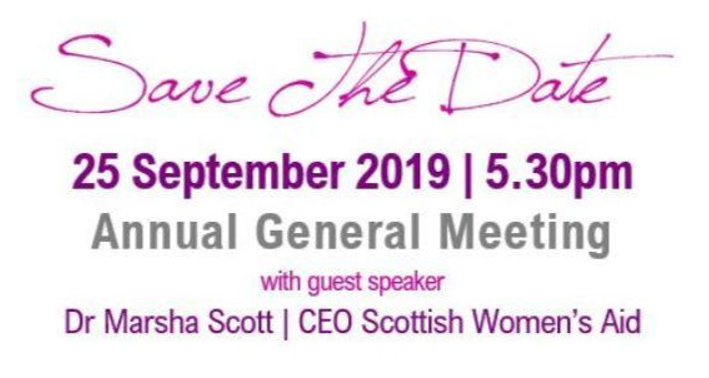 ---
Women's Support Team
27 referrals | 73 accessing support
CYP Support Team
7 referrals | 31 accessing support
---
Service User Achievements & Feedback
Ending a relationship with an emotionally abusive partner (CYP SU)
Getting legal support to get a Non Harassment Order.
Leaving the house and coming to support sessions. (SU)
Reducing support sessions and feeling confident to attend appointments alone. (SU)
Returning to work, taking up volunteering and looking for employment (SU's)
Overcoming difficulties with bullying and social confidence. (CYP SU)
Feeling able to say No to her abuser and resisting his demands for money.  (SU)
Managing the pain and distress of an extended and traumatic medical procedure positively without resorting to harmful coping strategies. (SU)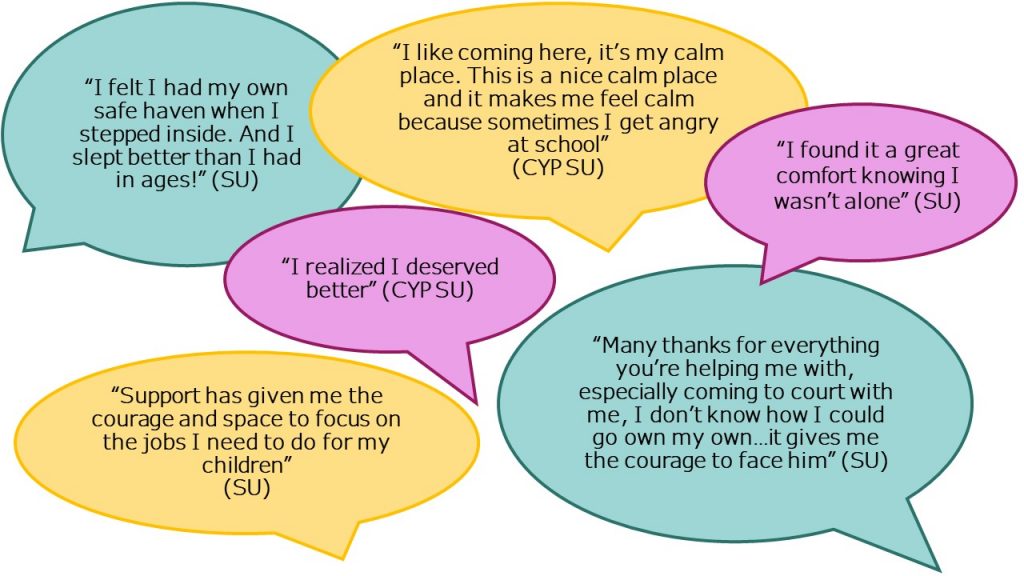 ---
Spotlight on Prevention
Let's end domestic violence together
We believe that the only way to achieve a world free from violence against women and girls is to change attitudes. So, only by coming together to understand how this affects us all as an island community can we build a stronger and safer community for our children to grow up in.
That's why our information and training sessions are free and can be tailored to you as an individual or group. So whether you'd like to know more about new legislation, or have a general overview of our services, please get in touch. We're keen to reach out to people in more remote parts of Orkney too – so if you can't come to us, we'll come to you!
To register interest for a session contact Michelle Ward: info@womensaidorkney.org.uk
---
CYP SODA share their tips for staying safe
Last month, Children & Young People Survivors worked on safety, creating a group mural. Here is what they had to say :
We have the right to be safe
It is safe to talk to doctors, police and teachers, even if you don't know them.
Keep safe when people are fighting by staying out of the way, finding a safe room and phoning for help.
Keep safe at home by locking the doors and finding a safe room.
---
Summertime at WAO
We're enjoying this summer and there is lots going on around the refuge to tempt the sun out to join us.
Summer Peer Group
With the school holidays just around the corner, the CYP workers have been putting the final preparations in place for peer group activities, including some more meetings of a drama group led by our young people. When asked how they think the group can help young people impacted by domestic abuse with their confidence and making friends, they said:

We can trust each other more because our mums and us have been through the same thing…
[the drama group] helped quiet people to get the chance to join in.
Gardening
The CYP team have also inspired us by getting out in the garden and have a go at growing some plants alongside the WAO gnomes. Thanks to all our helpers who pop into the garden throughout the year – You know who you are!
Some of our attempts blew away in the unseasonable but never unexpected weather last month. Set back, but not defeated, we adapted to a spot of indoor gardening. We're still keen to make more use of the outdoors though. So, find out more about our upcoming project plans here: https://www.neighbourly.com/project/5acf2856c7ac8e0a908b6e2e/information
Lunch Club
Last month also saw the launch of an informal weekly lunch club for women who use our services, or have used them in the past. The idea is simply to have a regular time to drop in to a safe and friendly space. Women can help to prepare the lunch, or simply relax and enjoy the company.  So far, we've experimented with using up leftover lettuce by putting it in a refreshing soup, and warmed our cockles on rainy July afternoons with Leek and tattie soup.
1:1 Support
Our trauma-informed support services continue to run throughout the summer for women and children aged 3 – 18. Support is tailored to the individual, focusing on safety and support to recover from the effects of abuse.
Feedback
We've recently added some opportunities for women and young people who use our service to share ideas for more service development. And we'd welcome ideas and feedback from you too…we're looking forward to seeing how things grow.
---
Special Thanks to….
Working with other professionals and groups in the community is a key part of how we support safety and recovery. This month we've been grateful for input from from all of our partners, but we'd like to take a moment in the July Newsletter to say a special thanks to….:
Stephanie; Kirkwall Police Station for being so understanding and offering great support in keeping women and their families safer from domestic abuse
Alison; Children & Families Social Work – the women who use our service have told us how grateful they are for her support.
The Foodbank – for going beyond in their efforts to help. Thank you for being compassionate and flexible.
S3 pupils at KGS and Stromness Academy who did a fantastic job representing WAO at the YPI events!