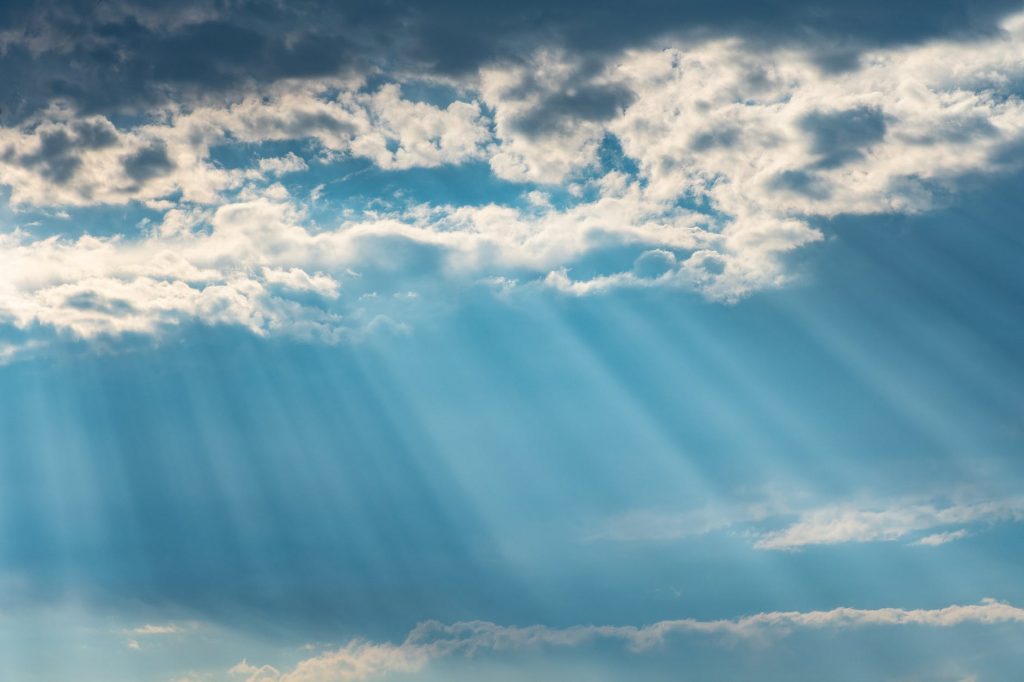 …we hope! Welcome to our May newsletter. This month we've been continuing to provide support online as much as we can. We've been involved in a new 'window campaign' to raise awareness and show support. And, looked at ways to cultivate happiness, especially when outside events are outwith our control.
Women's Service
84 Active Cases | 99 Referrals
CYP Service
30 Active Cases | 30 Referrals
Service User Achievements
Volunteering to be WAO coffee morning quiz show host!
Finding new ways forward
Mustering the courage to show up
Talking honestly with her family
Working hard at improving relationships with her children
Taking the first steps to a healthier life by speaking up & getting help
Becoming more comfortable with using technology when she felt she couldn't do it before
Completing Action For Happiness 10 day challenge and beginning their Joyful June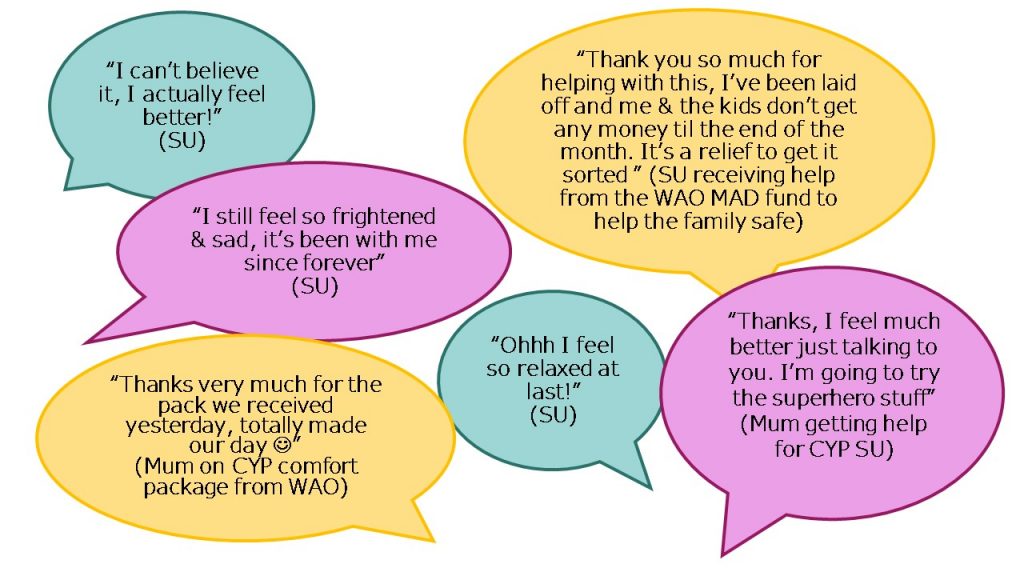 ---
Black Lives Matter
There's been a lot in the media recently regarding racism, especially with what's happening in the USA. We at WAO wanted to be clear that we are here to support all those who identify as womxn and that we recognise the intersection of misogyny & racism plays a huge role in the lives of our black sisters and sisters of colour.
We are committed to investing in educating ourselves as an organisation & individuals. We want to make sure we are a safe place for every woman.
Below are links to some anti-racism educators that some of us have found useful if you hold white privilege. Change can only come from centering & amplifying the voices of Black women.
---
CYP SODA
The CYP team are pleased to be able to provide yet another layer of support for teen Survivors of Domestic Abuse. Our new free & confidential 13+ service is dedicated to those aged 13 and above. We can arrange to chat over the phone, via email or 'face-to-face' online.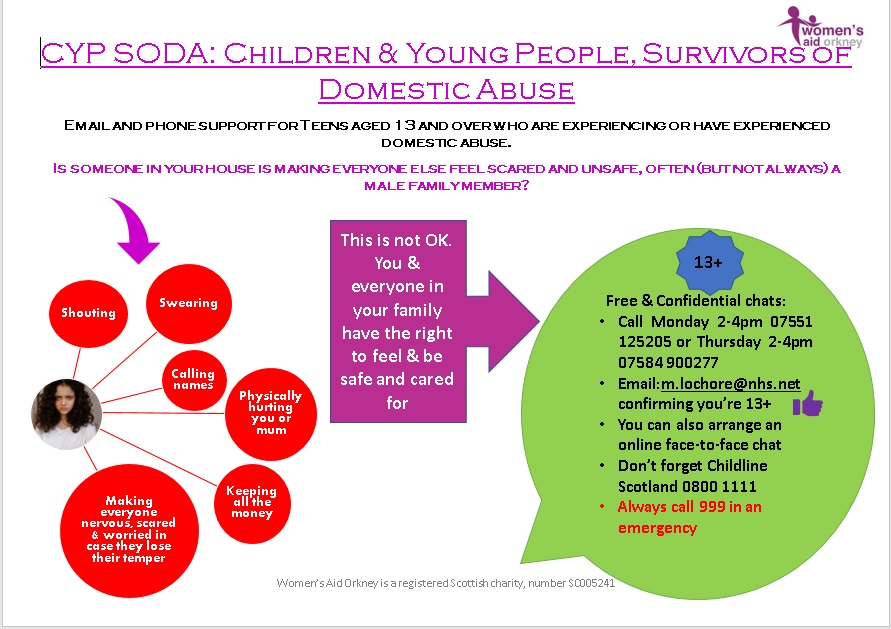 You can get in touch for our specific 13+ service in the following ways:
Phone/Text: Mondays 2-4pm, 07551 125 205 or Thursdays 2-4pm, 07584 900 277.
Email: m.lochore@nhs.net – emails will be answered within 24 hours.
Peer Group Activities
The CYP Peer Group sessions have been continuing online throughout lockdown. The team have been working to tackle social isolation by increasing social inclusion & confidence.
The children & young folk have been very creative this month. Their May Minecraft challenge was to build a beach house! They then had to solve a riddle on how to show a healthy friendship, which included; being kind, sharing, playing fairly, showing equality & respect.
---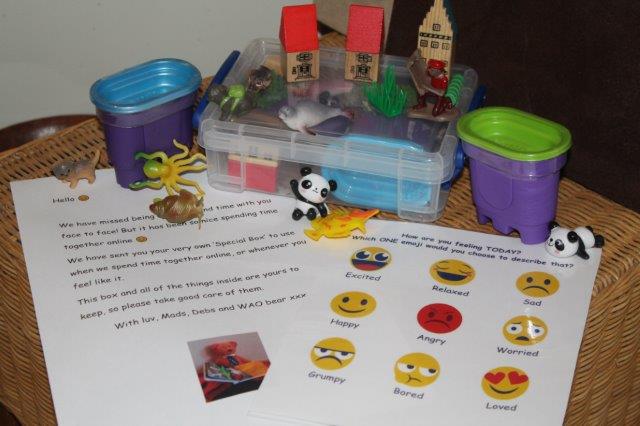 Our next batch of isolation self care packs have gone out to CYP service users. This month we supplied kinetic sand with various figures to make their own calming sand garden, an emotion card and a letter from WAO bear and the CYP team.
---
For Our Service Users
Women's Aid Orkney are showing their support for victims of domestic abuse by proudly displaying hands that we made in both our women's and CYP virtual craft clubs. Show your support by drawing a hand with a heart. Search the # YOUARENOTALONE.
---
And don't forget we also offer regular support sessions, drop in sessions and the Friday Alcohol Support Group online. Please get in touch with your support worker if you would like to join in or get more information.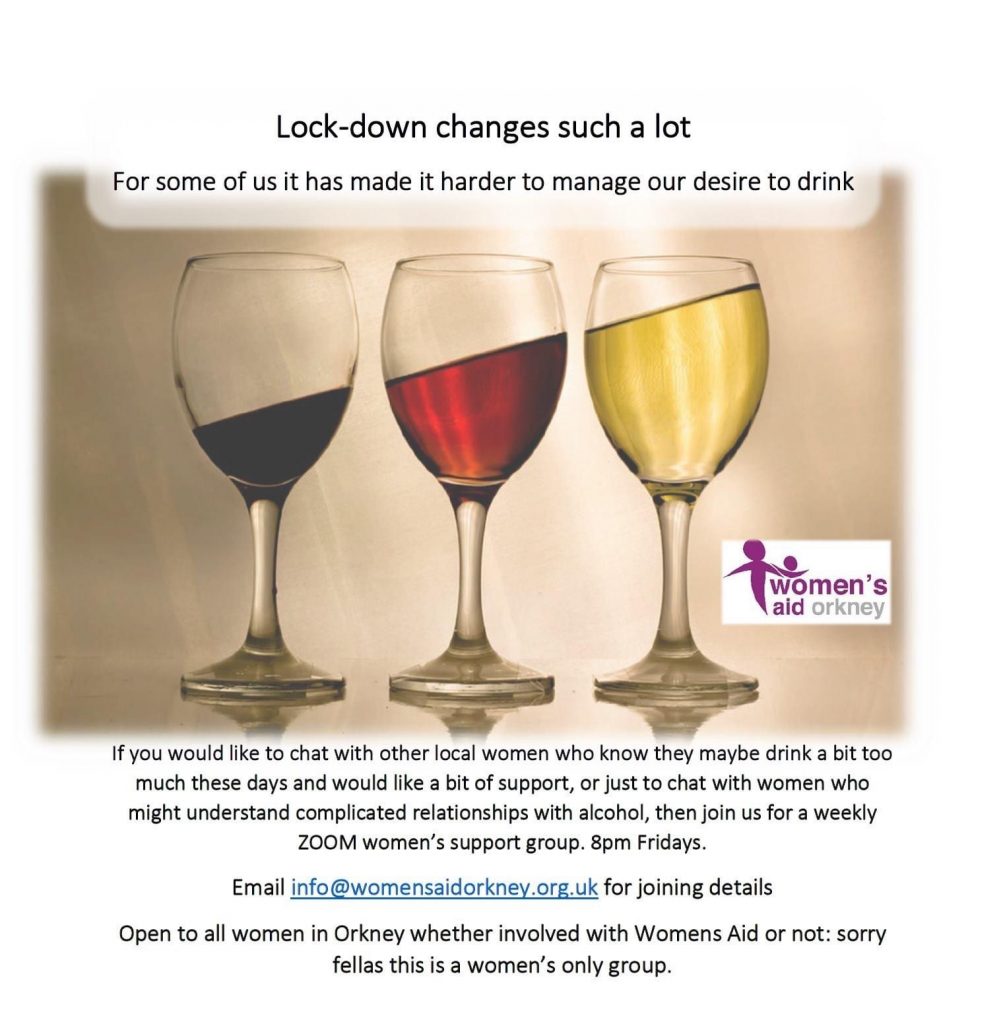 Nourish Yourself
Whether trying a new skill or indulging an old passion, it can be so helpful to keep busy. This doesn't need to mean entirely filling your day as a distraction, but more doing something that you enjoy every day even if just for a few minutes.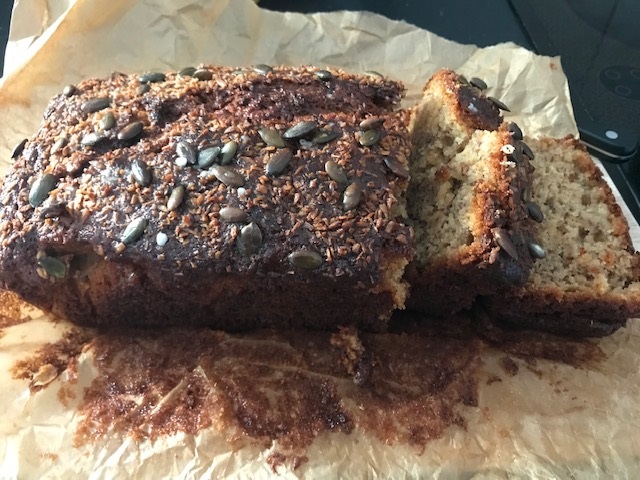 Why not try some delicious banana bread? You can add/swap ingredients to your preference e.g seeds, cinnamon, citrus peel. Simple & so comforting with a cuppa! Click here for this recipe with coconut and a lime glaze!
A few of us at WAO have been taking part in Action for Happiness. It's a 10 day email 'challenge' to improve your mood & help find happiness, especially in difficult times. You do it at your own pace with a short email prompt each day. Click the picture below for simple steps towards more joyful days.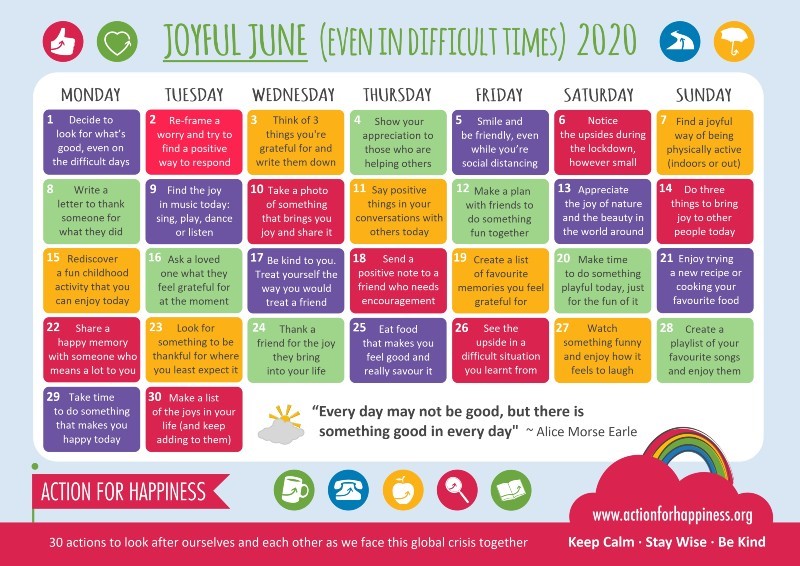 Just for Fun
Laughter is often said to be the best medicine – it lowers the blood pressure, reduces stress hormones (cortisol) and improves cardiac health. We've really been enjoying watching the lives of Olive & Mabel via their sports commentator 'fur-dad', Andrew Cotter, on Youtube…
To bring everyone some more joy here is one of WAO's own, taking time for herself whilst trying out her new birthday 'outfit' 😀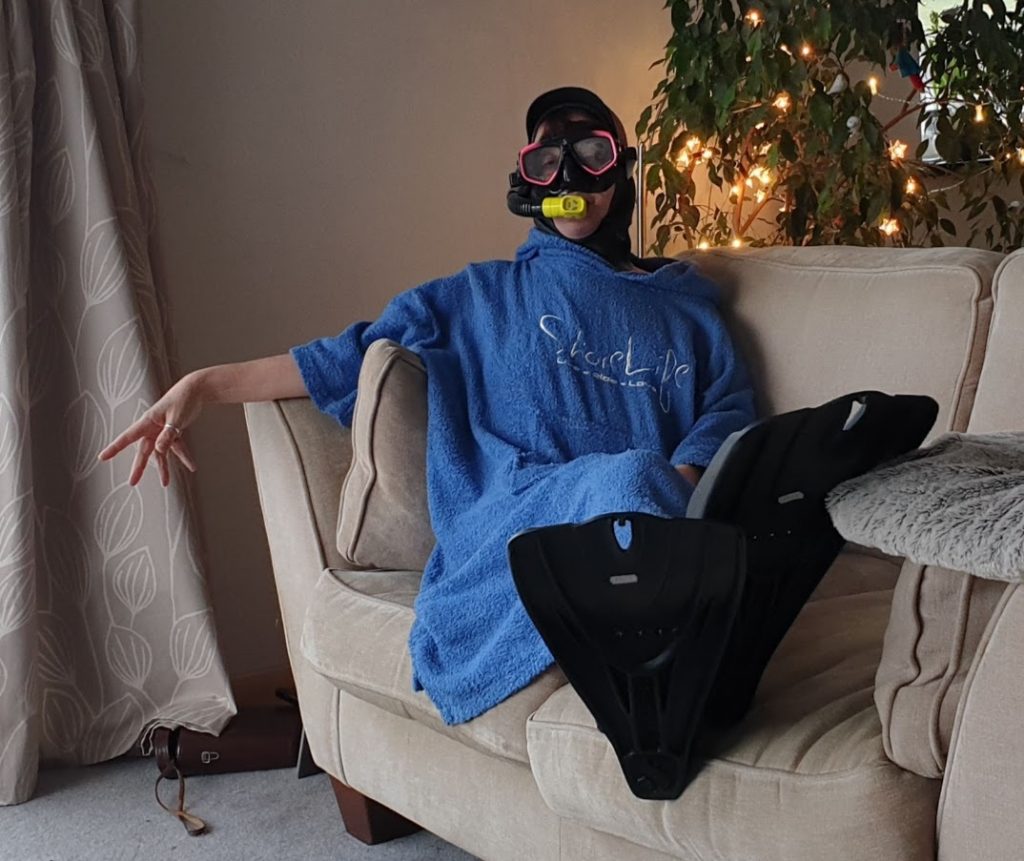 Special thanks to…
Enjo UK, Orkney team: Miriam Frier, Linda Harcus & Nicola Wilson: for thinking of us and donating to our Make A Difference fund from the sale of their masks
Natalie Collins, The Women's Liberation Collective: creating and facilitating such excellent training for the Own My Life course
KGS Headmaster, Don Hawkins, & Guidance Staff: keeping children & young people safe by being very responsive in working with WAO and sharing information
The WAO Board of Trustees: for their ongoing support, particularly in these challenging times
An extra big special thank you to all our CYP service Users: we'd like to acknowledge and say thanks to our CYP service users for being awesome and adapting to  and engaging with the current ways of working.  We've been inspired by their acceptance of change of practices and their humour, grace and patience with us workers during a time that is difficult for everyone.