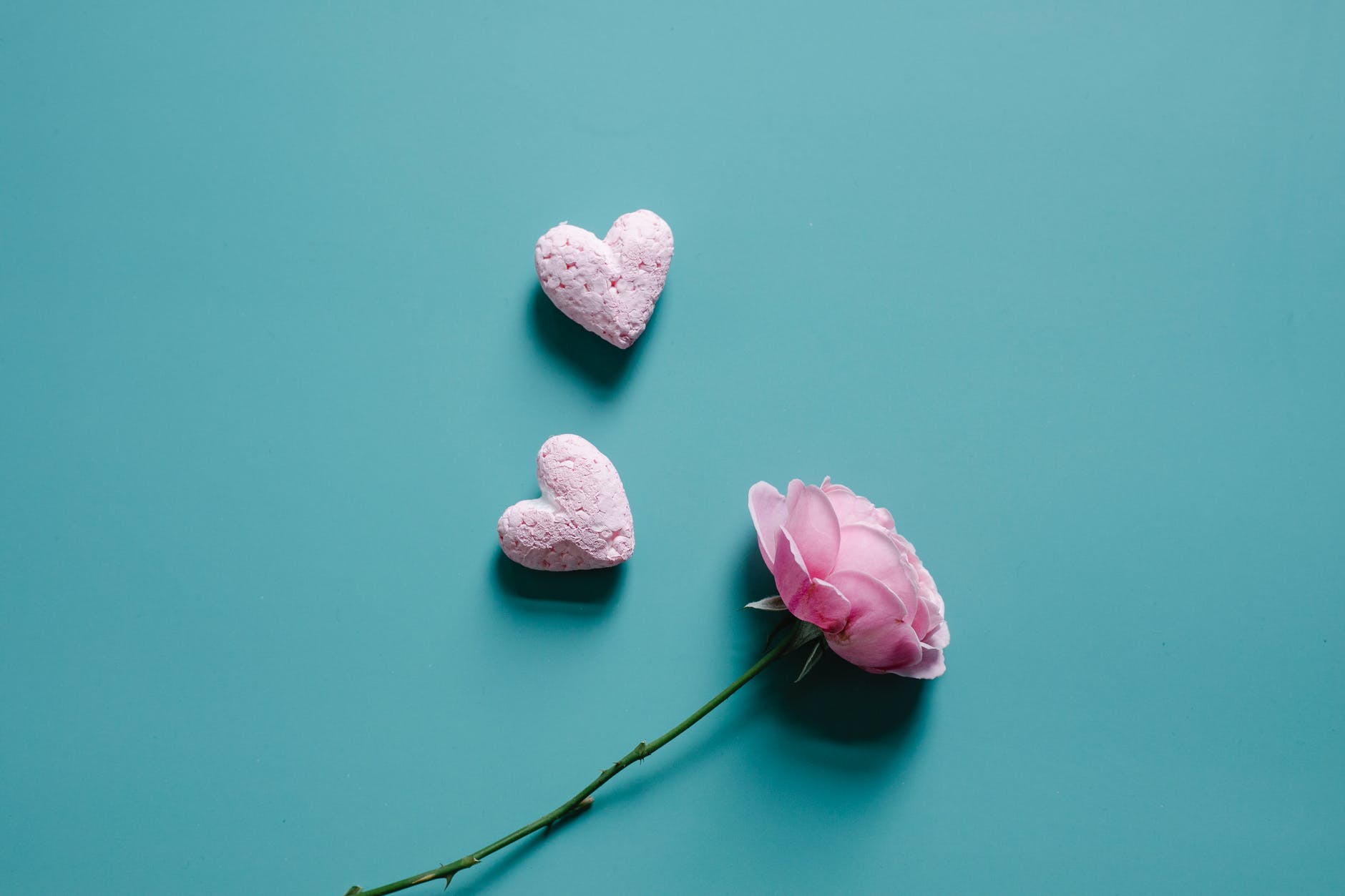 Welcome to Women's Aid Orkney's February Newsletter. This month has been all about reflecting and letting go of things that trouble us.
Service User's Feedback & Achievements
"Sometimes I just need to call, touch base with you and then I'm ok."
"I just feel so alone and don't know what to do."
Successfully taking part in an activity she thought she was unable to face.
Returning to work.
"I genuinely don't think I would be here today if it wasn't for you and Women's Aid"
"I want to say a HUGE thank you for all your support this past while. I don't only look at you as a support worker, I look at you as a very special friend."
"It's almost a year since I ended up in Womens Aid care… and look where we are now and how we are doing. It's brilliant. We are happy and doing so well. Thank you for being there for us."
"WAO have been wonderful , we couldn't have got through it all without them. They are wonderful with the kids and have made such a difference to them. All the stuff they did in lockdown and are still doing. The kids think they are amazing and I cant praise them enough."
Women's Service
58 Active Cases
CYP service
38 Active Cases
Mid- Winter Celebration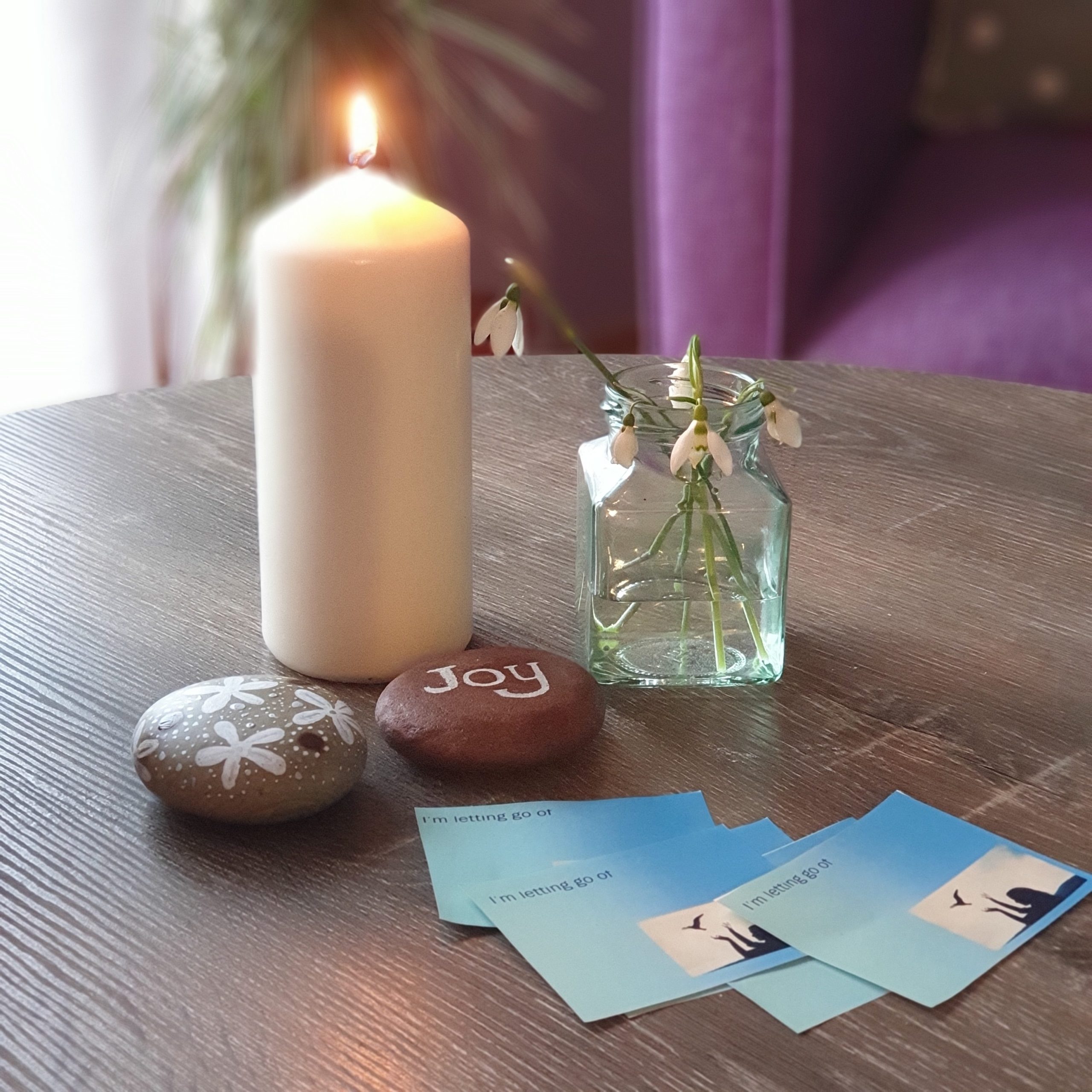 We had a lovely afternoon for our Mid-Winter Celebration, we're looking forward to carrying this on throughout the year. This celebration was all about letting go of worries and welcoming Spring and taking in new beginnings. Keep your eyes peeled on our Facebook page to find out when the next celebration will be taking place.
WAO in The Peedie Cubby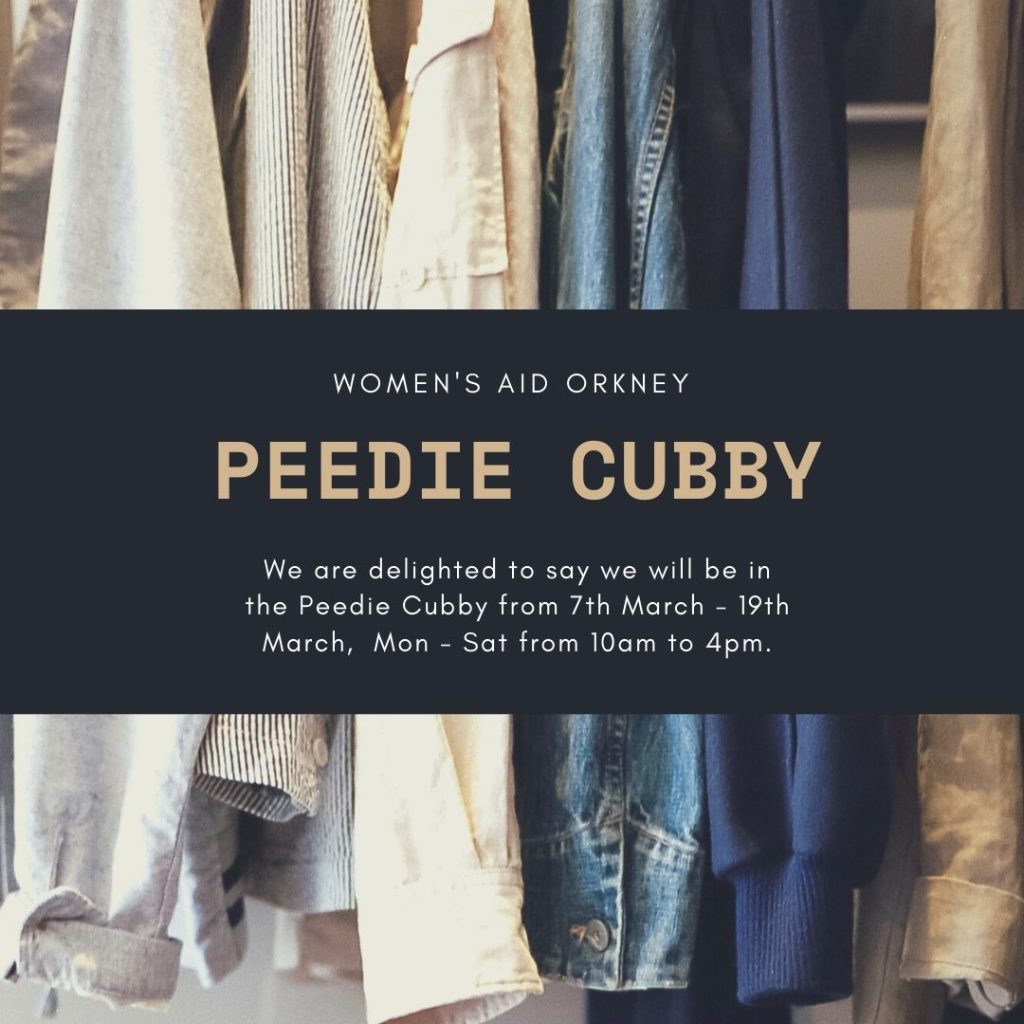 Women's Aid Orkney will be in the Peedie Cubby from Monday 7th March until Saturday 19th March. Donations can be dropped off during the two weeks and we are all looking forward to seeing lots of lovely faces each day.
Free Online Trauma Sensitive Yoga Classes for Survivors & Support Workers.
A member of Scottish Women's Aid Survivor Reference Group is a trained Yoga teacher, specialising in Trauma Sensitive Yoga and Yoga to help anxiety. She will be facilitating a 6 week block of online yoga sessions with her during March and April. These will be free for all women receiving a service from a Women's Aid group. It will also be a useful learning opportunity for support workers.
Each session will be 45 minutes long, take place over zoom (no need to have cameras on) and all we ask from those who attend is to answer a short anonymous survey at the beginning and end of the block.
Trauma sensitive yoga classes are tailored to survivors of trauma and folks with PTSD. Trauma sensitive yoga is an evidence based practice which uses a "bottom up" approach to calm and regulate the nervous system which is often overactive in survivors of trauma. In mainstream yoga classes, some survivors may feel triggered by certain poses, overwhelmed by the pace and rigidity or perhaps physically unable to participate due to injury or differing abilities. Trauma sensitive yoga is an open and inviting practice, where survivors are invited to take part at their own pace, adapting their practice as they need to, with the aim of giving them back a sense of power and control of their own bodies and minds which is an essential aspect of healing.
If you are interested in finding out more or would like to register for yourself or a woman you work with please contact sue.mckellar@womensaid.scot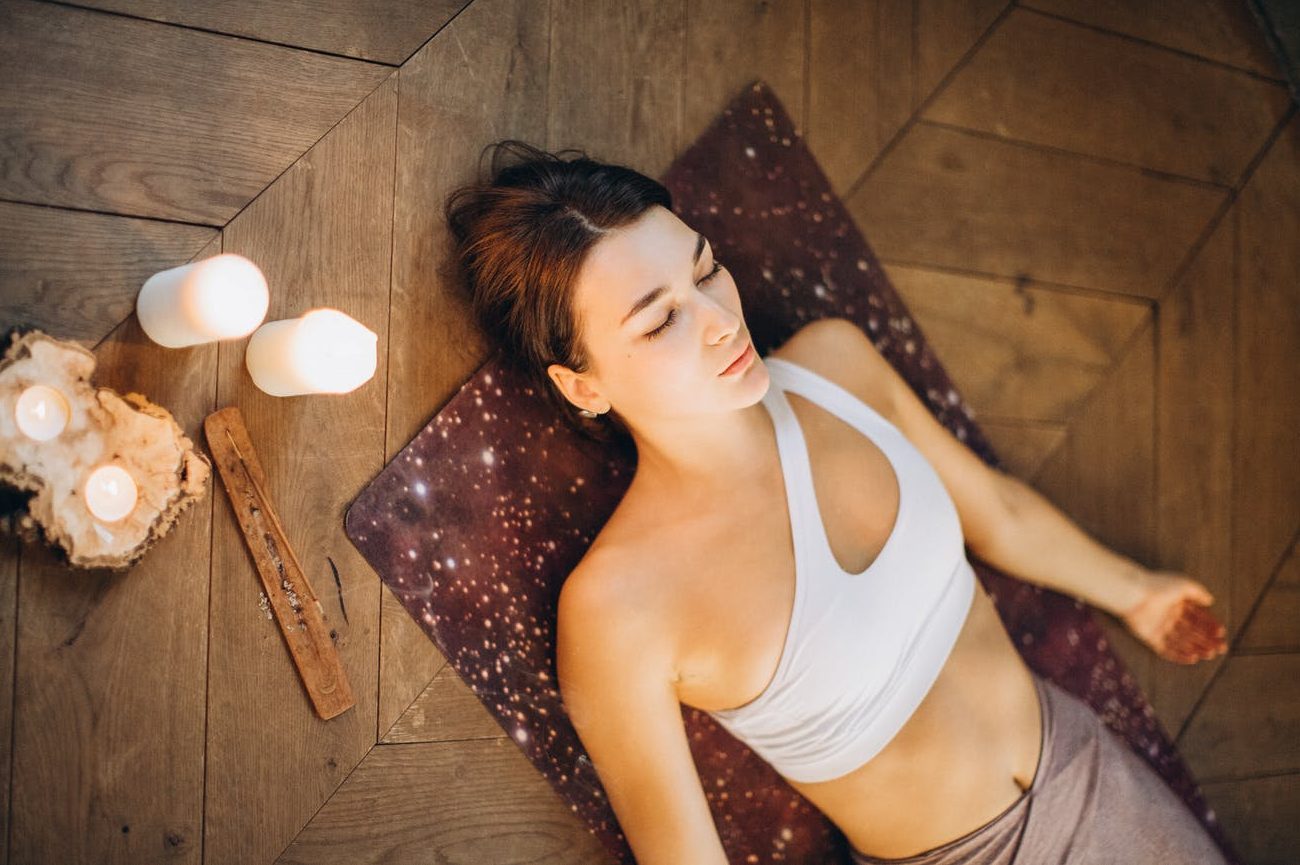 CYP Paper Collage Workshop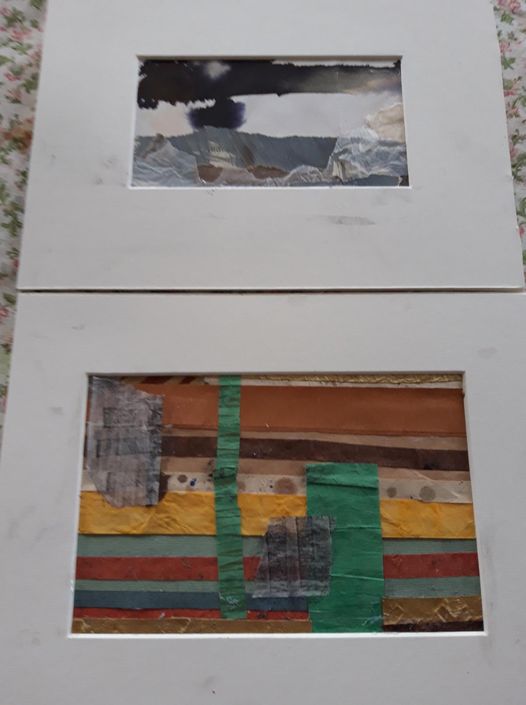 A big thank you to Ingrid and Katherine for the fabulous paper collage workshop and showing the group some lovely arty ideas. A big thank you to everyone who joined in and made it such fun, even some in candle light due to a power cut!
To find out more about CYP SODA and the groups they offer, please email – info@womensaidorkney.org.uk
Abuse Doesn't Go Unnoticed – #friendscantell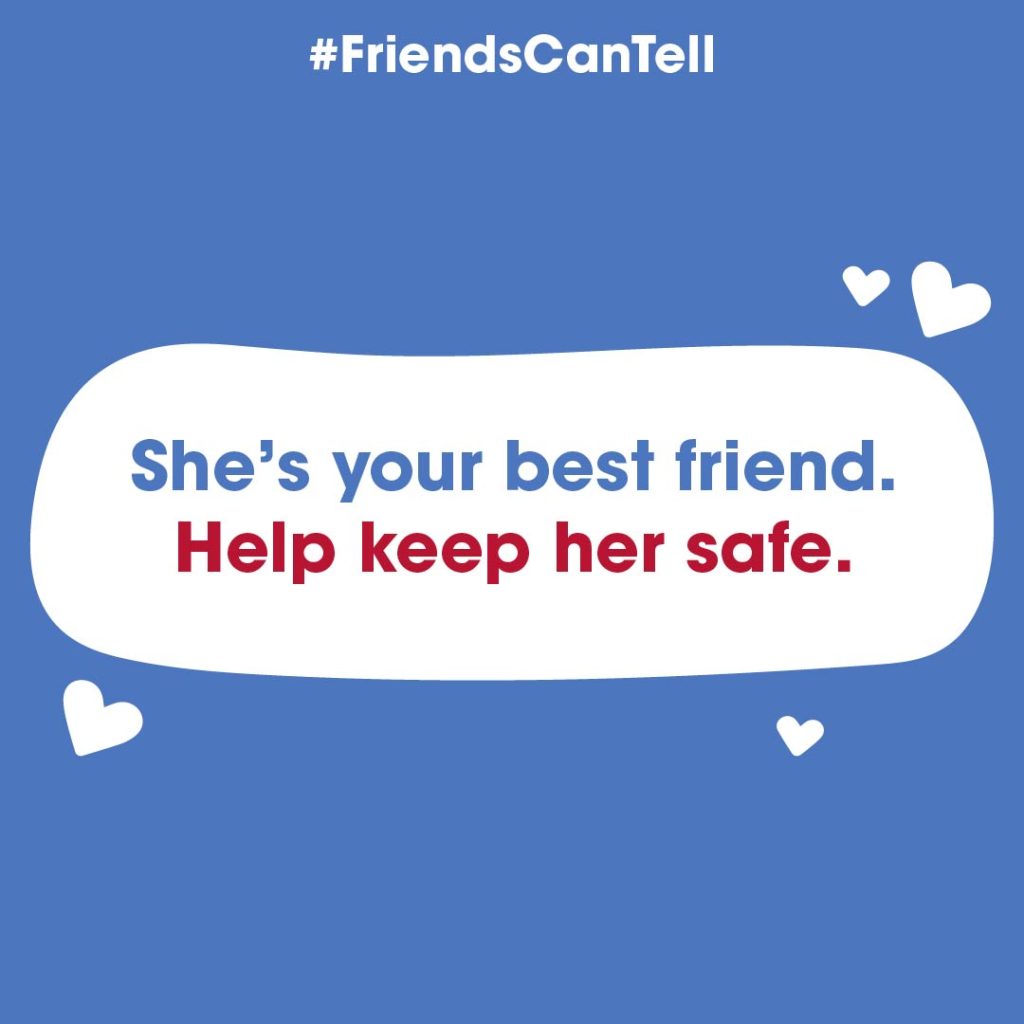 We're supporting the #FriendsCanTell campaign– to de-normalise the controlling behaviours that
hundreds of young people said are so common in their social circles that they are considered
normal. https://www.instagram.com/friendscantell/
Through the #FriendsCanTell campaign – designed by young people – you can be upskilled to recognise and safely manage concerns about abuse in your friend's relationship. Young people can be empowered to tell their friend 'that's not OK', or to tell a professional on their friend's behalf to get them the support they need. #FriendsCanTell is part of Your Best Friend, a Tampon Tax-funded project that aims to empower young girls, women and non-binary people aged 13-24 to spot and stop abuse in their intimate relationships.  The Your Best Friend project is guided by young people at every step.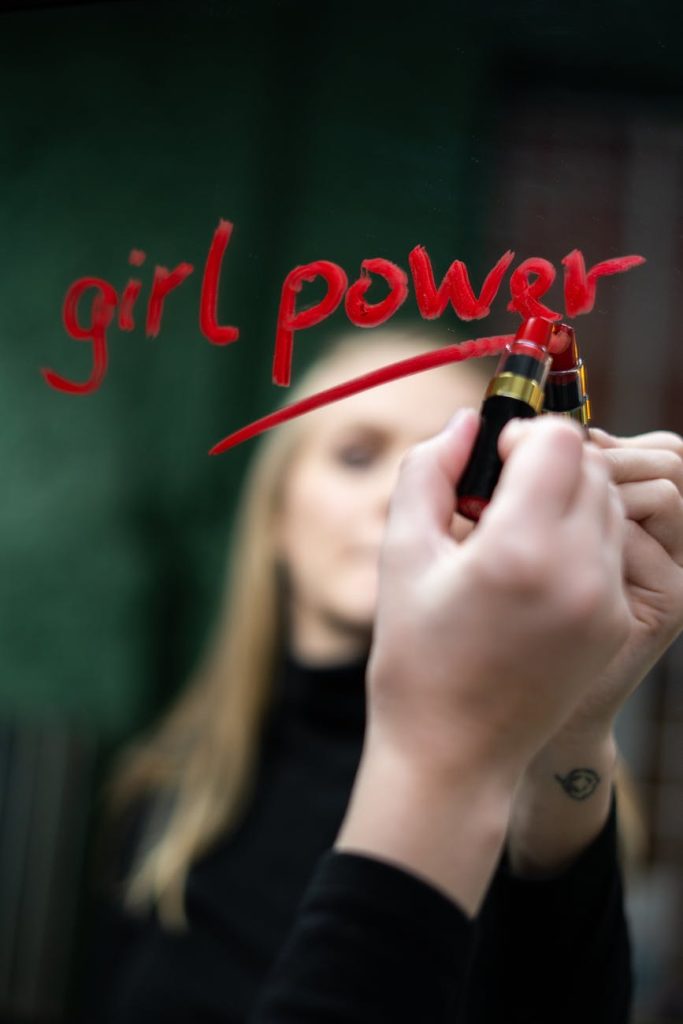 I Am Me
Who am I?
You ask who are you?
Mother, daughter, friend
Work colleague,
Home maker,
All of these come with expectations I may not live up to.
So, ask me again.
Who am I?
I'm me
What you see is me
Tired,
Emotional,
Attentive
Helpful
A myriad of feelings and abilities at any time
All I ask is you see ME!
The person not the label or name.
– Michelle Ward
Supporting WAO with Amazon Smile
Do you shop on Amazon? You can support Women's Aid Orkney at no extra cost to you, Amazon will donate to us each time you make a purchase. Use the link below to choose us as your chosen charity.
https://smile.amazon.co.uk/ch/SC005241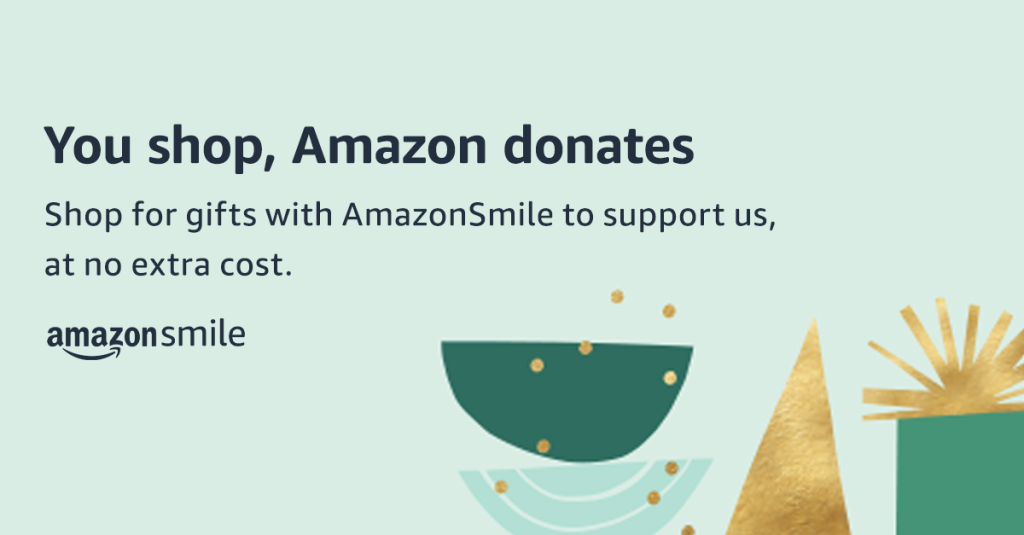 Action For Happiness – Mindful March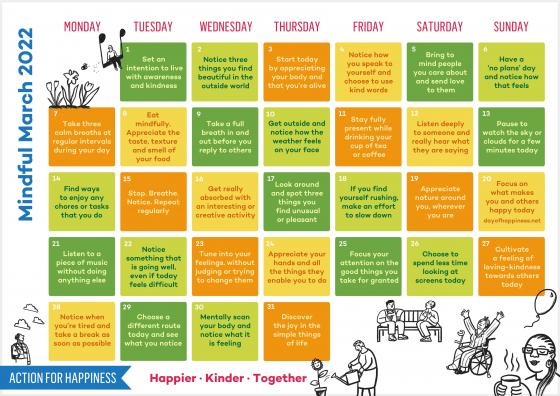 If we are not fully ourselves, truly in the present moment, we miss everything.

– Thich Nhat Hanh
Mindful March, let's pause, breathe and really take in what's all around us. You can download the FREE Action for Happiness app for iOS or Android, it offers friendly nudges with an action idea for each day and sends you inspiring messages to give you a boost. Check out their website for podcasts and much more.
https://actionforhappiness.org/mindful-march
Getting Help
999 silent call service: Make Yourself Heard if you are in danger and unable to talk, dial 999 from a mobile phone and press 55 – this will transfer your call to the police.
Shakti Women's Aid helps BME women, children, and young people experiencing, or who have experienced, domestic abuse
Imkaan is a UK women's organisation dedicated to addressing violence against BME women and girls.
Southall Black Sisters offer specialist support, advocacy and information to Asian and African-Caribbean women suffering abuse.
Opoka provide a national helpline for Polish women living in the UK.
Trafficking Awareness Raising Alliance (TARA) provide support to women who may be trafficked and exploited
Contact your local Women's Aid: Women's Aid Orkney 01856 877900 or info@womensaidorkney.org.uk
Contact Refuge: 24hr helpline 0808 2000 247, www.nationaldahelpline.org.uk (access live chat Mon-Fri 3-10pm), or send a message from using their contact form
Confide in a friend, family, colleague, someone you trust for support & help
Always contact the police in an emergency for free on 999 or 101 for non-emergency
National Stalking Helpline – https://www.suzylamplugh.org/refer-someone-to-us
Special Thanks…
To HMRC for listening to our concerns about economic abuse and inviting us to work with them as they develop domestic abuse guidance training for their frontline staff.
Carol, for being wonderful and keeping our office and refuge looking beautiful.
Amy at Happy To Help Orkney, Amy has been in decorating one of our refuge flats and has been a joy to have around.
From OML participants, Shona & Angela – "Thank you Lesley-Anne for the OML gift bags, they are amazing!"
Thank you to our refuse operators out in all weathers collecting our array of bins!
 Thanks to the families who have been joining our StoryPlay sessions and to Licketyspit Theatre Company, who have been training staff to facilitate the sessions.
Next Month…
We are delighted to announce that Bruce Adamson, the Scottish Children's Commissioner will be visiting Women's Aid Orkney and the CYP Service as part of his roadshow. WAO is the only Women's Aid service in Scotland evolved in his tour. Bruce will be talking about his role and children's rights and discussing these and gaining insights and views from CYP users in WAO.
International Women's Day is the 8th March, we have something incredibly exciting lined up to celebrate the day, keeping checking our social medias to find out more shortly. We will also be teaming up with ORSAS to offer Women only events in Orkney.