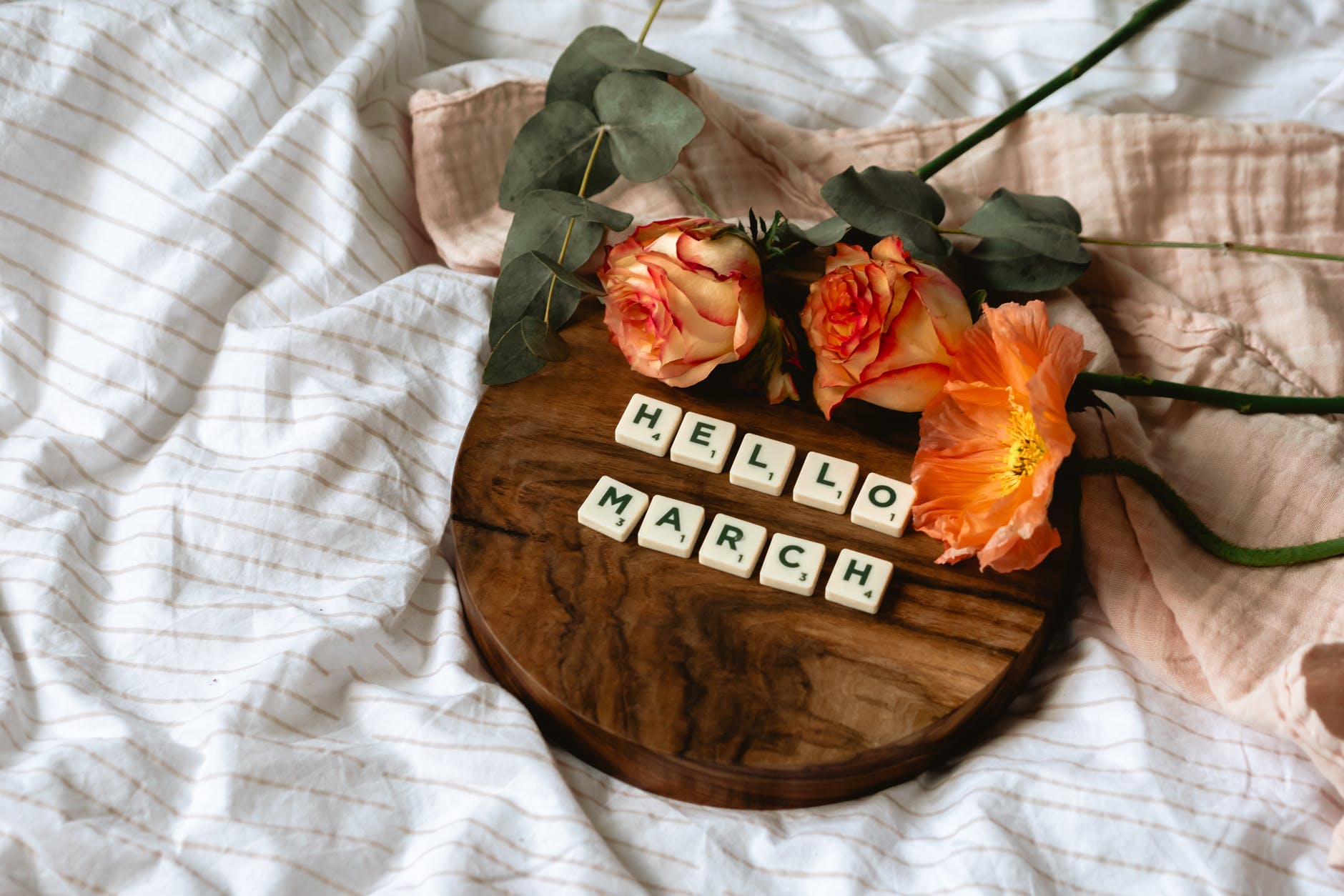 Welcome to Women's Aid Orkney's March Newsletter.
Service User's Feedback & Achievements
Offered or moving into permanent accommodation.
"The support I have received from WAO is like being a butterfly stuck in their shell when I started the service, then as time passes, you have helped me break free and become a wonderful colourful and independent butterfly who can now fly free."
Making healthy connections with new friends.
Speaking her truth for the first time.
Overcoming fear & anxiety to start driving and doing things for herself again.
"Of all the help I'm getting it's speaking to you that's making the biggest difference"
Saying "No".
Taking control of her life by joining courses to further her healing.
"Coming to the refuge gave me the safe space to learn how to find myself again, if I hadn't come and had the help from 'aid I really don't think id still be here".
"No one believed me, they said I was mad".
"I never realised this was domestic abuse, for years I lived with this thinking I was to blame".
Women's Service
60 Active Cases
CYP Service
39 Active Cases
Own My Life
"This course has been a life saver" – Course Participant
The Own My Life (OML) course is an innovative, creative, educational 12-week course, with a 6-week follow-on course, for women impacted by domestic abuse.
Our new OML course begins on 4th May 2022.Places are booking up fast so please contact us asap for further details or to join our waiting list.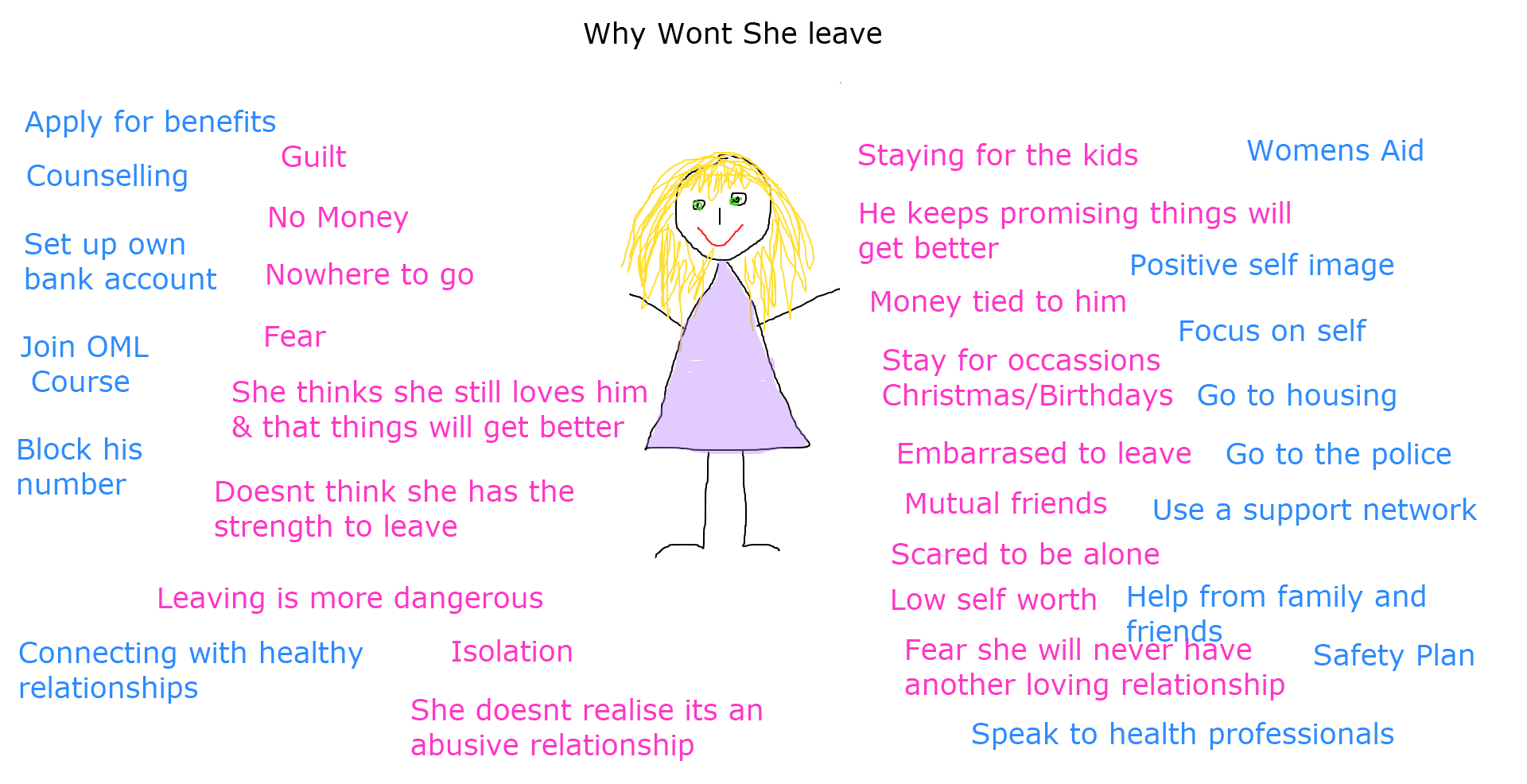 Do you think this course might help someone you know, a client, colleague, friend or family member?
Would you like to understand what the course entails and how to explain it to others?
Are you interested in how to enable women to join the course
Please get in touch via info@womensaidorkney.org.uk
Gardening Group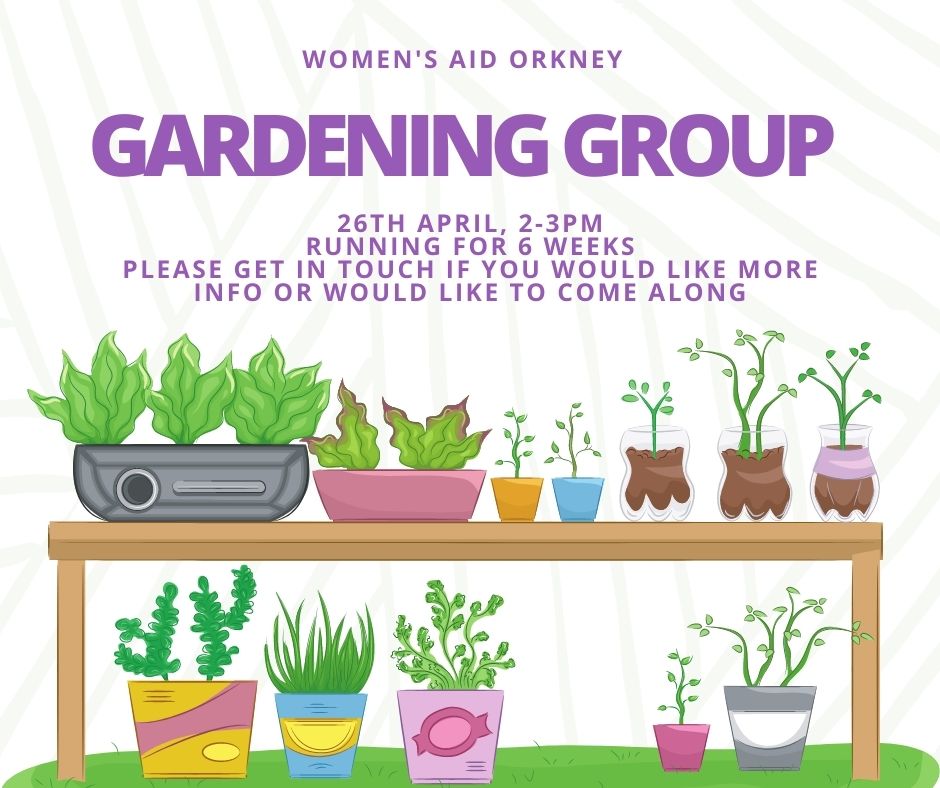 WAO's Gardening Group is returning on 26th April, 2-3pm, for a 6 week block. The WAO garden is looking beautiful with all the bulbs the group planted at the end of last year but we still have lots planned to make it a beautiful space. Please get in touch for more information or to let us know you will be joining us.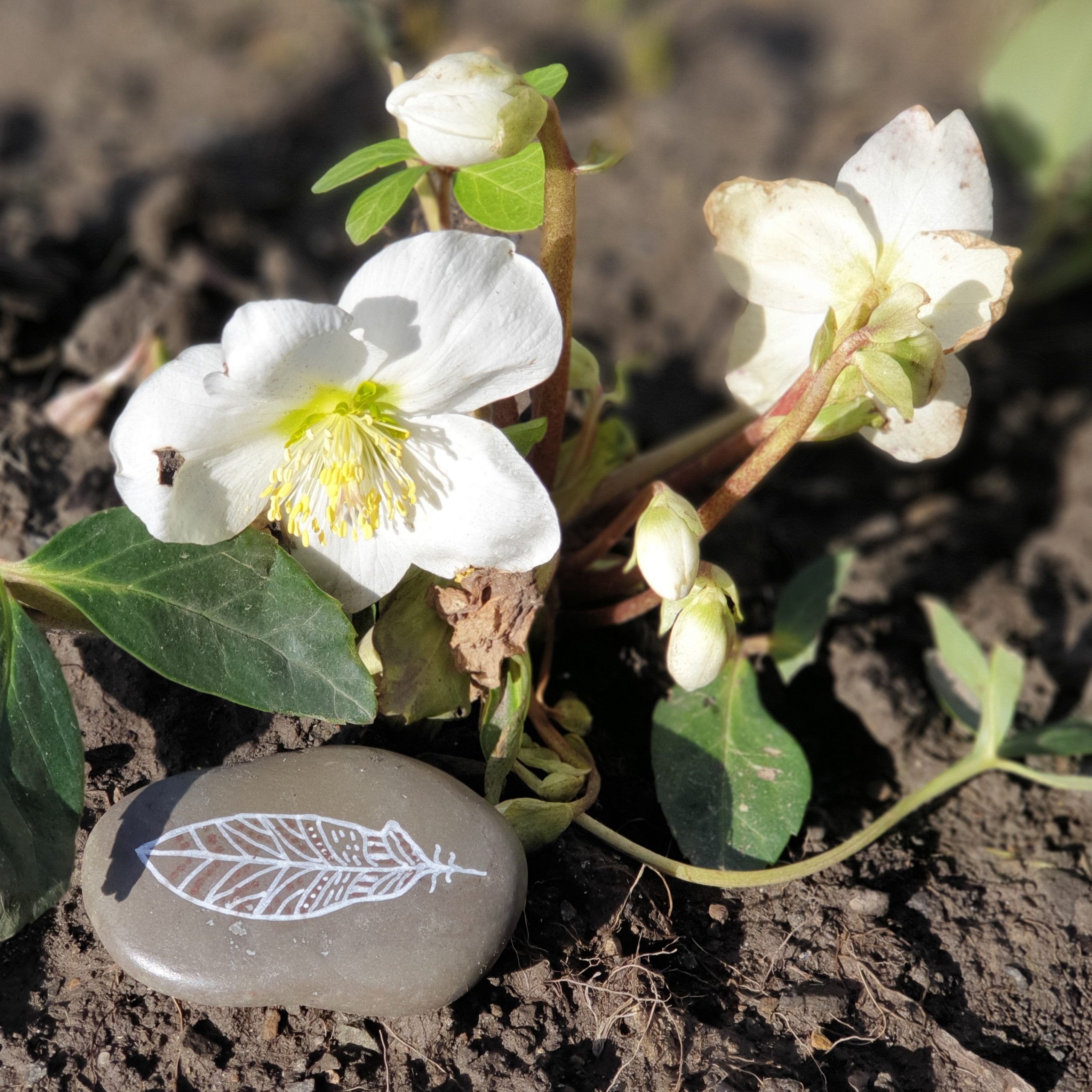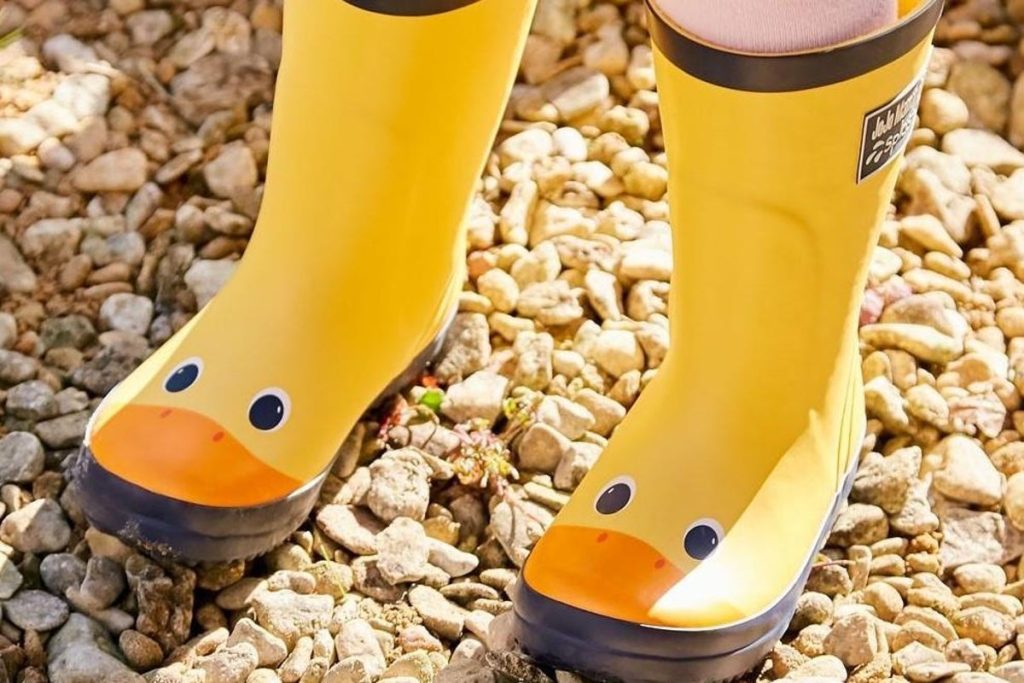 Welly Bank for The Family Service
We are looking for donations of kids wellies so that we can establish a Welly Bank! Please get in touch if you have any good condition wellies you no longer need.
Poem to Skye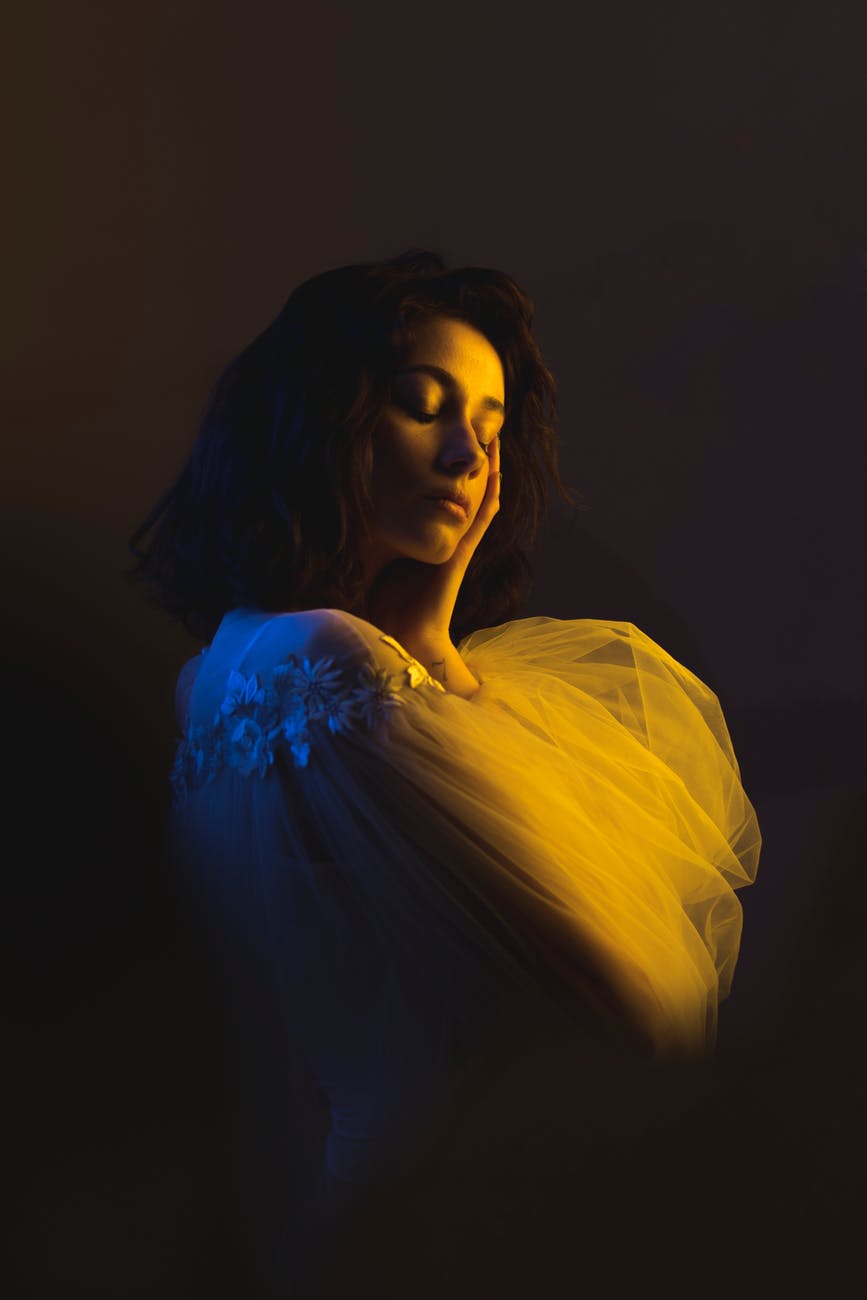 The truth is, in order to HEAL we need to tell our STORIES and have them witnessed…The story itself becomes a vessel that holds us up, that sustains, that allows us to order our jumbled experiences into MEANING.
As I told my stories of fear, awakening, struggle, and transformation and had them received, heard, and validated by other women, I found healing.
I also needed to hear other women's stories in order to see and embrace my own.
Sometimes another woman's story becomes a mirror that shows me a self I haven't seen before. When I listen to her tell it, her experience quickens and clarifies my own.
Her questions rouse mine. Her conflicts illumine my conflicts. Her resolutions call forth my hope. Her strengths summon my strengths.
-Sue Monk Kidd-
Action for Happiness – Active April
Take care of your body. It's the only place you have to live.

– Jim Rohn
April is dedicated to keeping active, staying healthy and finding different ways to move. Wither you do the whole month or a couple of days, it all counts and works towards our daily fulfilment.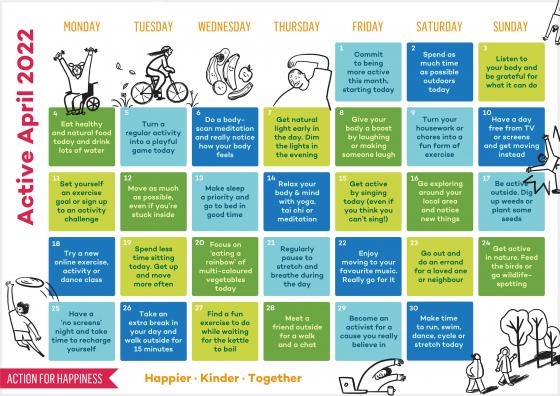 https://actionforhappiness.org/calendar
Getting Help
999 silent call service: Make Yourself Heard if you are in danger and unable to talk, dial 999 from a mobile phone and press 55 – this will transfer your call to the police.
Shakti Women's Aid helps BME women, children, and young people experiencing, or who have experienced, domestic abuse
Imkaan is a UK women's organisation dedicated to addressing violence against BME women and girls.
Southall Black Sisters offer specialist support, advocacy and information to Asian and African-Caribbean women suffering abuse.
Opoka provide a national helpline for Polish women living in the UK.
Trafficking Awareness Raising Alliance (TARA) provide support to women who may be trafficked and exploited
Contact your local Women's Aid: Women's Aid Orkney 01856 877900 or info@womensaidorkney.org.uk
Contact Refuge: 24hr helpline 0808 2000 247, www.nationaldahelpline.org.uk (access live chat Mon-Fri 3-10pm), or send a message from using their contact form
Confide in a friend, family, colleague, someone you trust for support & help
Always contact the police in an emergency for free on 999 or 101 for non-emergency
National Stalking Helpline – https://www.suzylamplugh.org/refer-someone-to-us
Special Thanks…
Catherine Leask at Moonshine Candles Co. for helping us create a beautiful charity candle for International Women's Day.
All the ladies at The Peedie Cubby and everyone who supported us over the two weeks.
Chris at homelessness, for being so helpful and friendly.
Helen at RSO for all her great support in signposting women to our Own My Life course.
Everyone who donated girls toys from our Facebook appeal.
Gerd from Healthcare Improvement Scotland Community Engagement, for his work with our CYP service and Orkney Bairns' Hoose.
All the fun, inspirational, amazing women on our current Own My Life course.