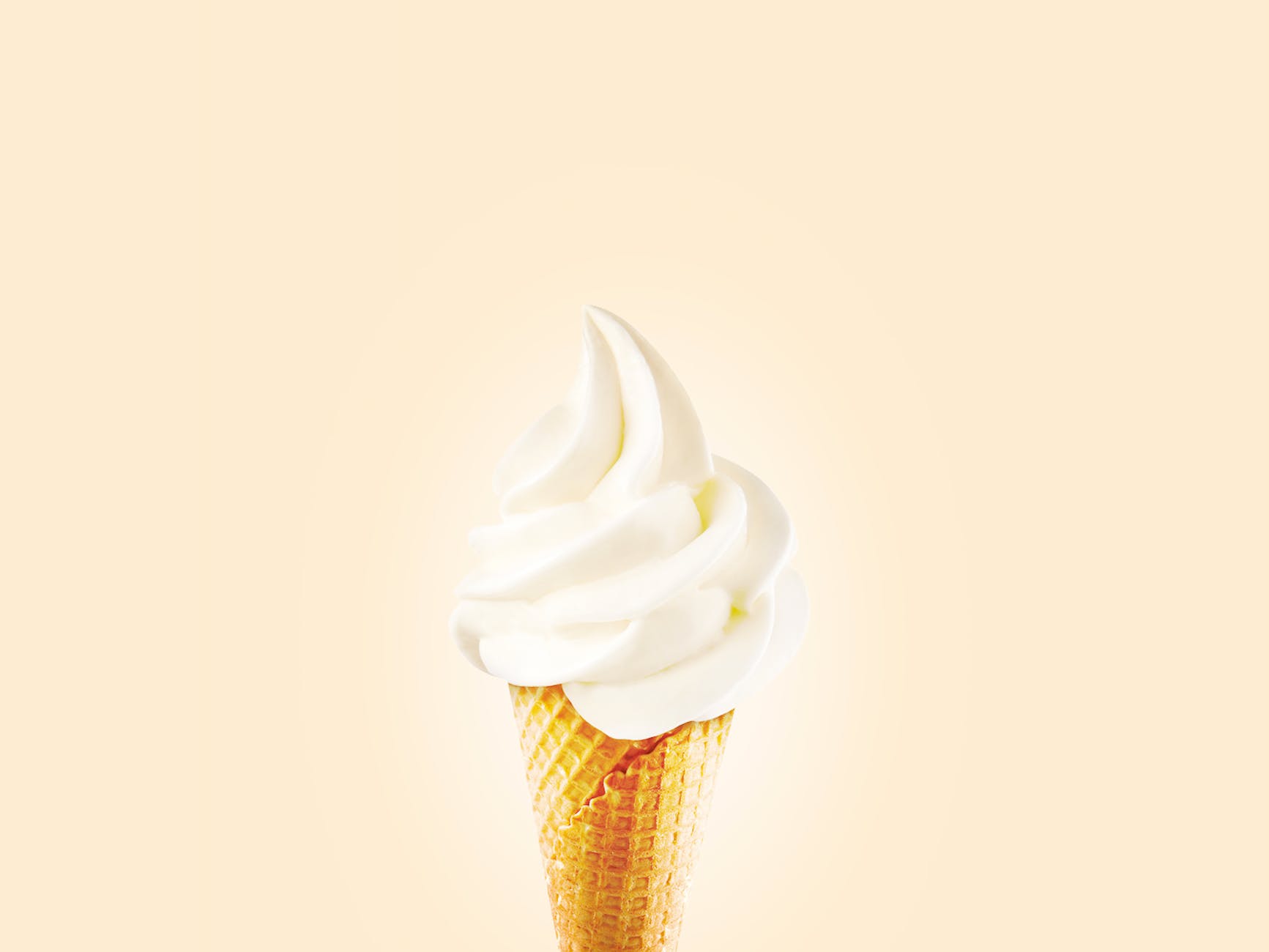 Hello and welcome to Women's Aid Orkney's Summer Newsletter.
SERVICE USER'S FEEDBACK & ACHIEVEMENTS
Despite their own tremendous fear, giving police statements in the hope it will keep other women, children and young people safer from domestic abuse an sexual assault.
"thank you very much for helping me, I will never forget that"
Overcoming worries of "being a fraud" to get support from WAO.
Getting a new job.
"you're helping just by listening, I'm so relieved I came in and talked to you, I thought I was broken in the head"
Securing a career break so she can spend more time with her children and have the maternity leave she never got due to spending it disentangling herself from perp.
Finding she's standing up for herself in situations where a year ago she wouldn't have felt able to.
Stopping drinking, building a life for herself.
Completing their Own My Life course and sharing stories, laughter, tears and cups of tea with us.
Signing up to Own My Life again to learn and understand more about recovery and becoming whole.
Joining our Service Development Focus Group to offer ideas on developing a women's well-being course.
"Thank you so much for everything especially you and everyone else at WAO have done for me and the boys this year. You have given me so much confidence and supported me through so much and I can't thank you all enough. Tasks that felt impossible at the start of the year are now behind us and I can't wait for a more positive year next year."
Currently supporting 80 Women
Currently supporting 48 Children
The Peedie Ponies Project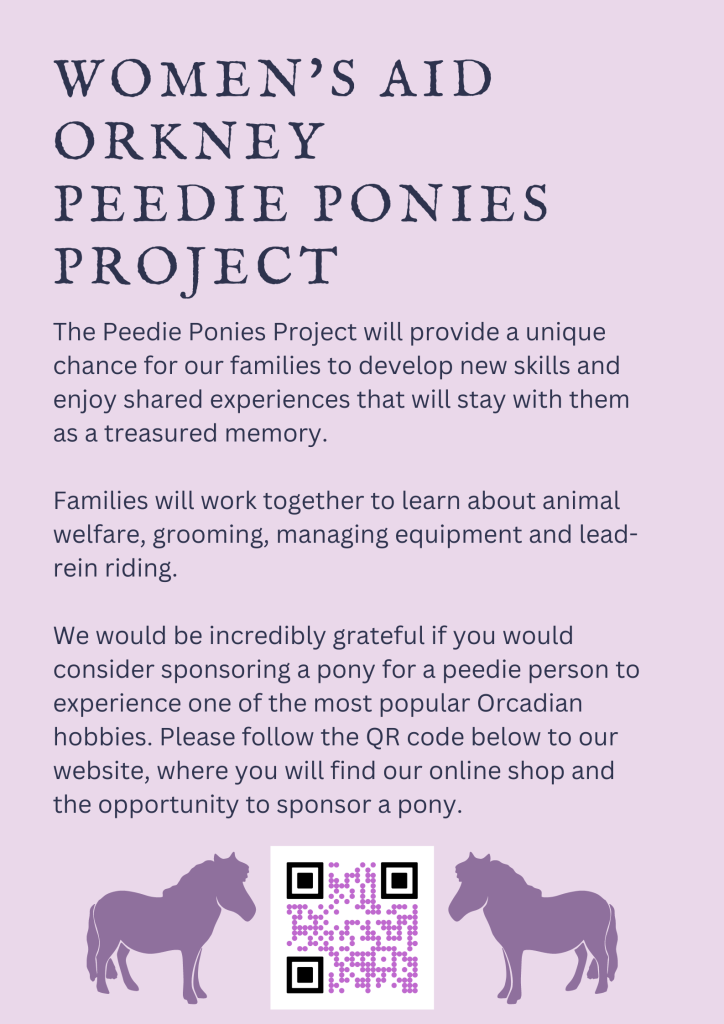 Women's Aid Orkney's Family Service is fundraising for their Peedie Ponies Project. We would like to offer our families an opportunity to participate in a Summer program with Hilltoft Peedie Ponies. Each family will be welcomed to attend a three week pony skills training experience. Families will learn about animal welfare, grooming, managing equipment and lead-rein riding. Working with animals helps both children and adults to develop skills. These skills are fundamental to building healthy relationships (both with animals and with people). The Peedie Ponies Project will provide an opportunity for families to spend quality time together alongside other families. This is a unique chance for our service users to build and develop new skills and enjoy shared experiences that will stay with them as treasured memories for life.
We would be incredibly grateful if you would consider being part of this fundraiser and give families the chance to bond together while participating in one of the most popular Orcadian hobbies. Follow the link below to sponsor a pony for a peedie person:
Domestic abuse & women over 60
Women's Aid Orkney have been looking at a variety of different topics through our institutional advocacy work. Currently we are gathering information on domestic abuse with women over the age of 60. We have created a short anonymous survey and would be very grateful if you could take the time to complete it.
https://www.surveymonkey.co.uk/r/KVM2HCT
have you heard about the occupancy order?
The court can make an occupation order to decide who can live in the home after the breakup between sole owners and their spouses or civil partners.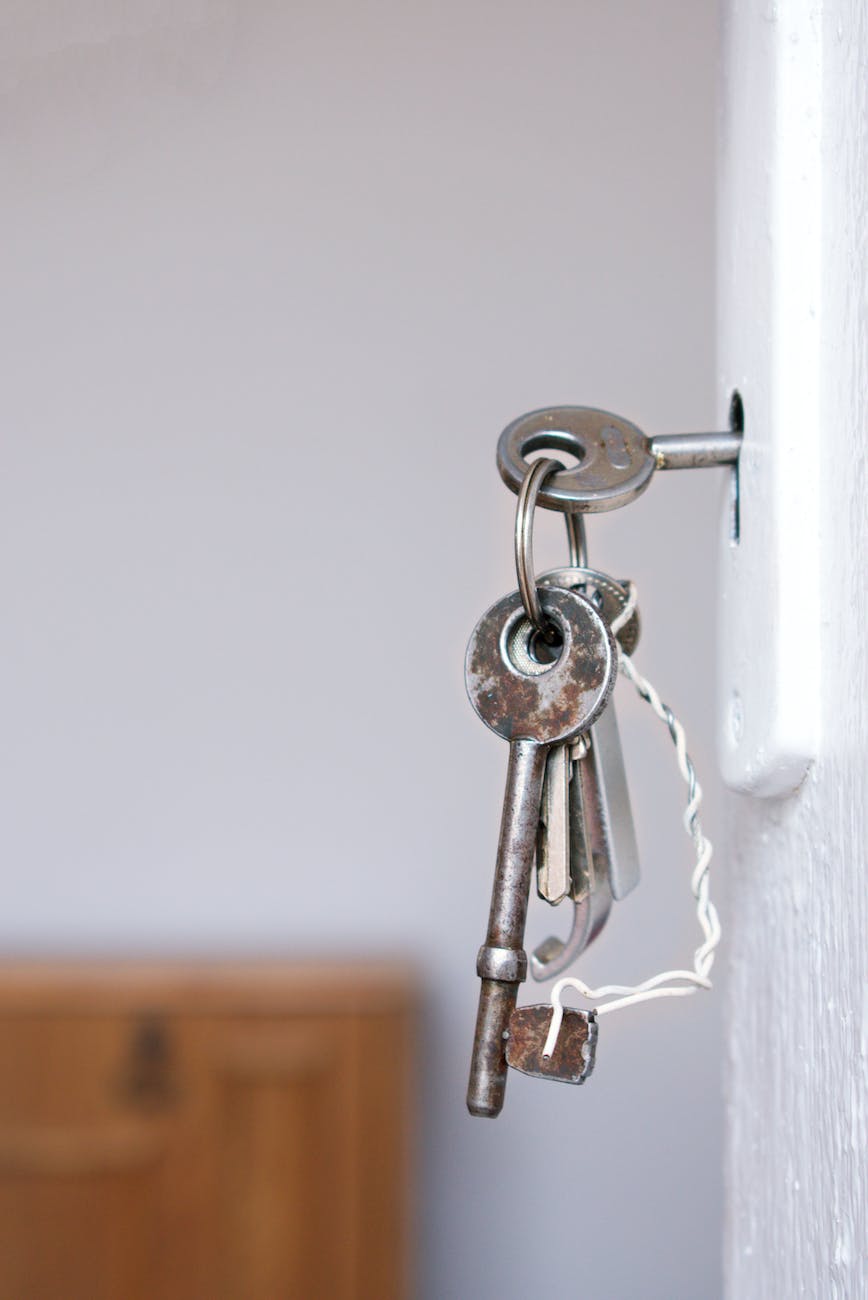 If a couple cannot agree what to do with a property following a relationship breakdown, they will have to apply to the court to resolve the situation. In the short term, the court can make an occupation order under the Family Law Act 1996 setting out, for example, who can live at the property or ordering one of the spouses or civil partners to leave.
Occupation orders are orders made by the courts to enforce, declare or restrict rights to occupy the matrimonial home. They are only a short-term solution and will not affect what happens to the property in the final settlement.
You can find out more information on occupancy orders by following the link below:
https://www.gov.uk/injunction-domestic-violence/eligibility-occupation
Own My Life (OML)
Another Own My Life course has come to an end and the women who joined our 12 week domestic abuse recovery course wanted other women to know the difference the course made to them:
"It changed my life"
"Definitely do it"
"Just do it, its brilliant!"
"It's a great support to all woman who need help in re-setting their lives. Go for it"
"I loved it"
"it's a rollercoaster ride, hold on, its worth it"
We offer the OML course online via Zoom or face to face here at Women's Aid Orkney (WAO). The course is friendly, informal and offers women the opportunity to understand domestic abuse and regain ownership of their lives alongside meeting other women in a safe, confidential space.
The course is for 2 hours for 12 weeks and we provide all course materials and refreshments free of charge.
Our next face to face OML course begins on Wednesday 21st June here at WAO from 10am to 12noon.
It is open to any woman in Orkney, you don't have to be receiving support from us.
If you, or someone you know, would like to join our next Own My Life course, or find out more about our course, please get in touch at info@womensaidorkney.org.uk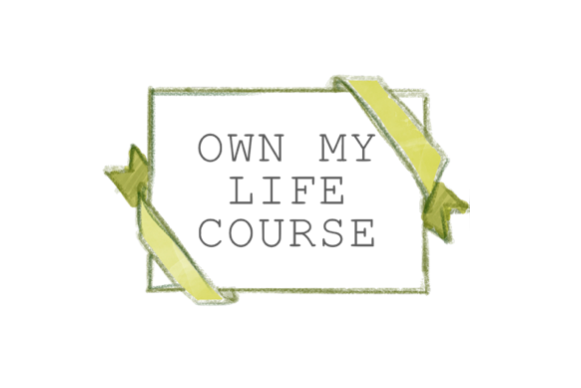 Service Development Group
We are always looking for ways to improve our service and one of the best ways of doing this is to listen to the experts, women, children and young people who have been affected by domestic abuse.
If you are a woman or young person who has been affected by domestic abuse and would like to develop the support available to women, children and young people here in Orkney would you like to join our Service Development Group?.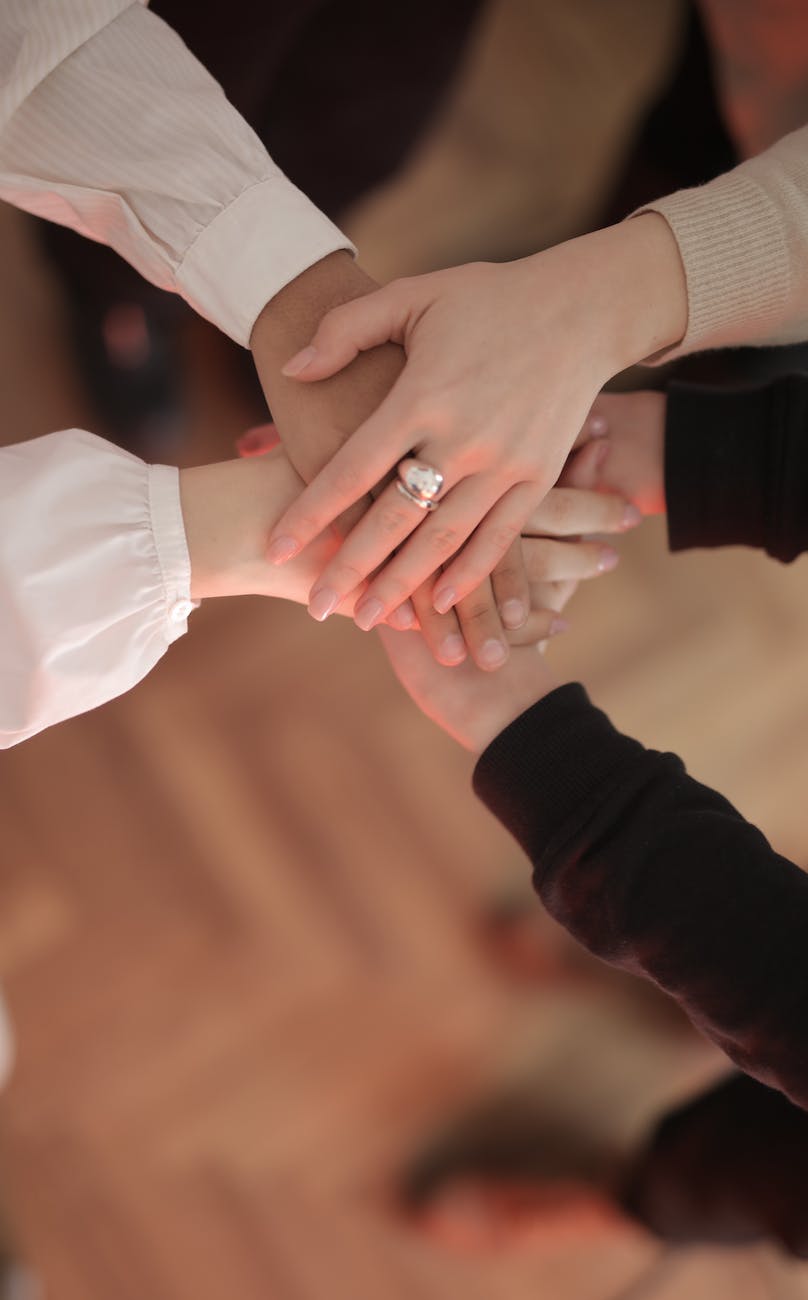 We meet in person or online 3 or 4 times a year for about 1 – 2 hours.
Our group is informal, friendly and flexible.
Everything shared and discussed in the group is strictly confidential.
How little or much you do is everyone's individual choice e.g. some people only want to take part in research, surveys and interviews, others prefer just to join focus or discussion groups. We respect everyone's choice.
The types of support our group offers have included: helping us develop our new wellness course, taking part in surveys and giving us ideas on what groups we run, choosing to take part in interviews and research projects related to domestic abuse.
For more information or to join our group please get in touch at info@womensaidorkney.org.uk
Gardening Group
We celebrated the end of our first gardening group of 2023 with a cup of home grown nettle tea!
Gardening group will return on Tuesday 27th June for 6 weeks from 1.30 – 3pm
Our group is open to any woman in Orkney and if you need to bring your children, that's fine with us. We ask everyone to agree to our confidentiality and safe gardening guidelines before weeding, pruning, seed sowing or just having a cup of tea and chat on one of our comfy benches – nettle tea is not compulsory! Just bring your self and we supply tools, gloves, tea and biscuits. We would love to see you.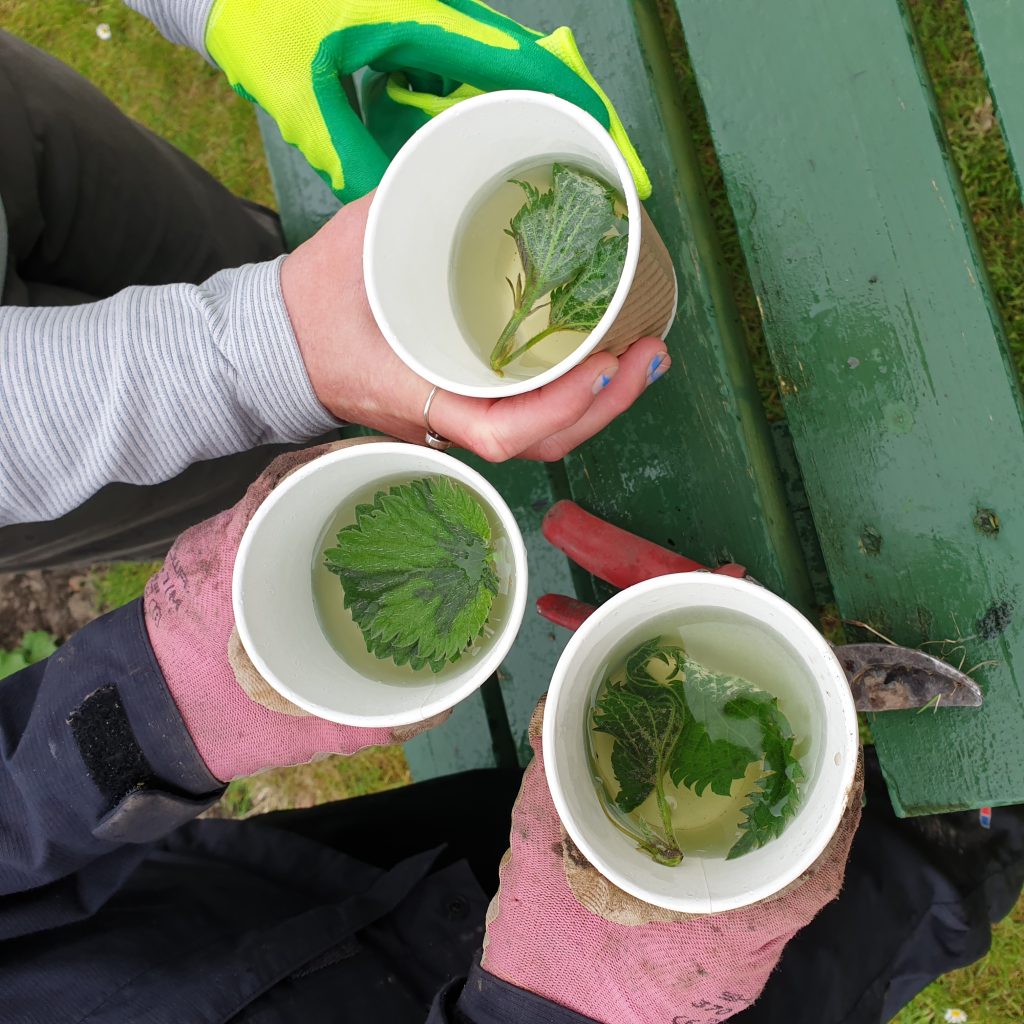 Mindfullness Tecniques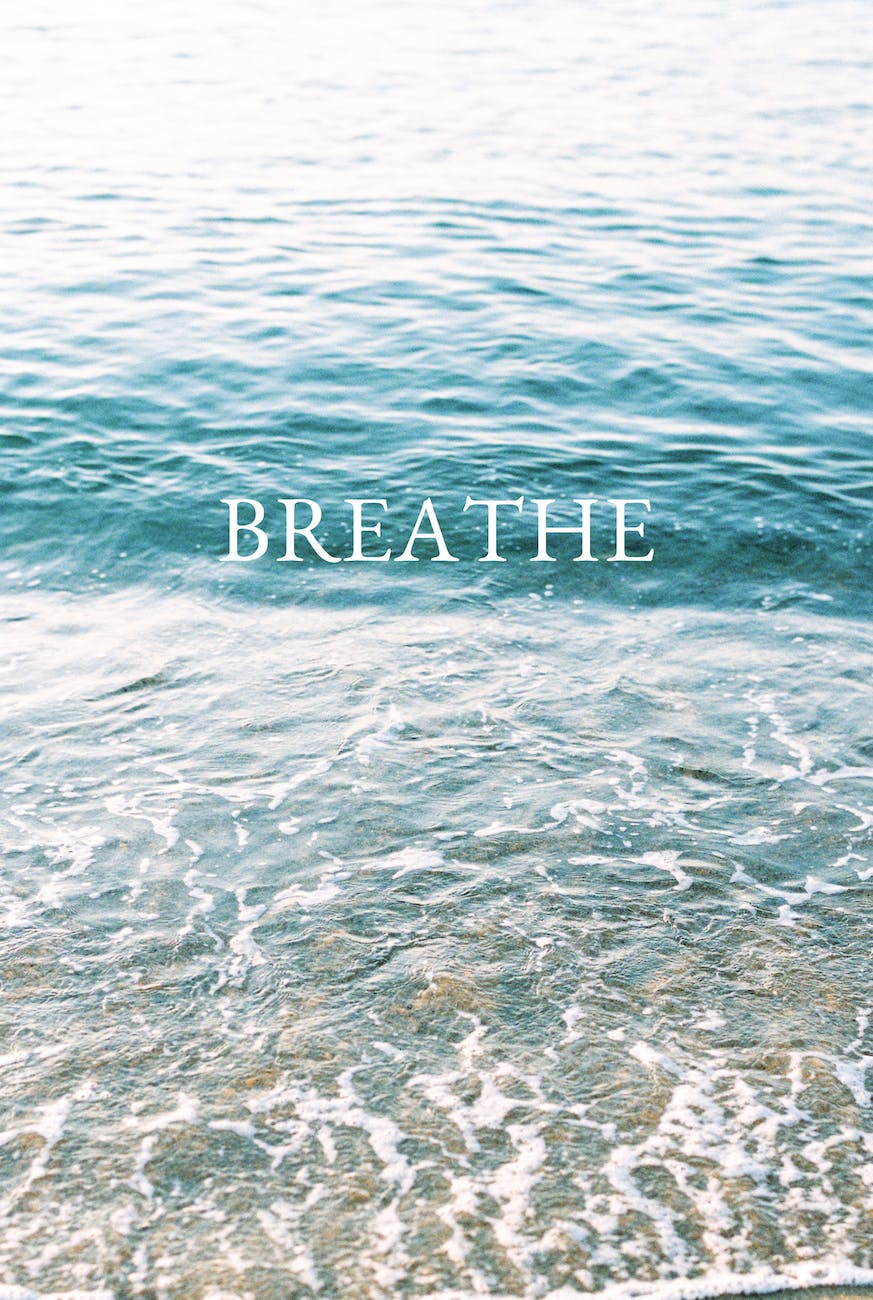 Adele from Yoga Orkney has been kind enough to share with us some mindfulness techniques. Adele did a wonderful session at Roosa where they explored coherent breathing.
Coherent breathing is a technique in which a person intentionally controls their breathing rate to help relax and calm their body, regulate their heart rate, and remove themself from a fight-or-flight response or adrenaline spike. The primary goal of coherent breathing is to increase the length of each breath, in turn sending signals to your brain to slow down your heart rate.
In the link below, you can read a post Adele has made on coherent breathing and give it a go yourself.
https://www.northernlights.fitness/post/coherent-breathing
Supporting WAO
We have a WAO Wish List on Amazon, if you would like to send us something, we would be incredibly grateful & it could really make someone's day. https://smile.amazon.co.uk/…/ref=nav_wishlist_lists_1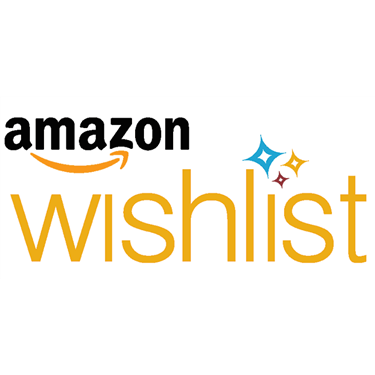 GETTING HELP…
999 silent call service: Make Yourself Heard if you are in danger and unable to talk, dial 999 from a mobile phone and press 55 – this will transfer your call to the police.
Shakti Women's Aid helps BME women, children, and young people experiencing, or who have experienced, domestic abuse
Imkaan is a UK women's organisation dedicated to addressing violence against BME women and girls.
Southall Black Sisters offer specialist support, advocacy and information to Asian and African-Caribbean women suffering abuse.
Opoka provide a national helpline for Polish women living in the UK.
Trafficking Awareness Raising Alliance (TARA) provide support to women who may be trafficked and exploited
Contact your local Women's Aid: Women's Aid Orkney 01856 877900 or info@womensaidorkney.org.uk
Contact Refuge: 24hr helpline 0808 2000 247, www.nationaldahelpline.org.uk (access live chat Mon-Fri 3-10pm), or send a message from using their contact form
Confide in a friend, family, colleague, someone you trust for support & help
Always contact the police in an emergency for free on 999 or 101 for non-emergency.
Special thanks…
A big thank you to the police officers from Kirkwall police station who, in recent months, have offered such understanding and support for women giving statements.
A huge thank you to The Mollie Lind Charitable Trust for their donation to our CYP Service, we were able to purchase some amazing sensory equipment.
The Ronald Slater Charitable Trust for their wonderful donation.
We would also like to say a huge thank you to Cooke Aquaculture Scotland for their sponsorship, which will allow us to train in the DAY Program. DAY is a unique multimedia programme that uses short films, advertisements and chart music to raise awareness and provide education about domestic abuse and exploitation in a relevant and exciting way.  It is a 10-week course that has been designed to use with young people over the age of 14, although can be adapted for use with young people over 11 years. It challenges detrimental mind-sets about abuse and exploitation, explores how beliefs inform behaviour, and looks at the role of the media in reinforcing unhealthy beliefs. DAY was created by Natalie Collins (www.nataliecollins.info) and was developed to meet the growing need to provide young people with education about domestic abuse and exploitation.  In order to run DAY, practitioners must train as Session Leaders with the DAY Programme.
And finally, we would like to say a huge thank you to Mind On for their generous donation.