Children & Young People (CYP SODA) – getting support with domestic abuse
Children & Young People (CYP SODA) – getting support with domestic abuse
Children and young people who are survivors of domestic abuse (CYP SODA) can get help from Women's Aid Orkney too. CYP SODA supports boys and girls, aged 3 – 18.
That's because we have a team of impartial support workers here just for you. They provide free and confidential support to children and young people.
You can talk to them about things like feelings, relationships and keeping safe. They are here for you to help make sense of things that have happened at home.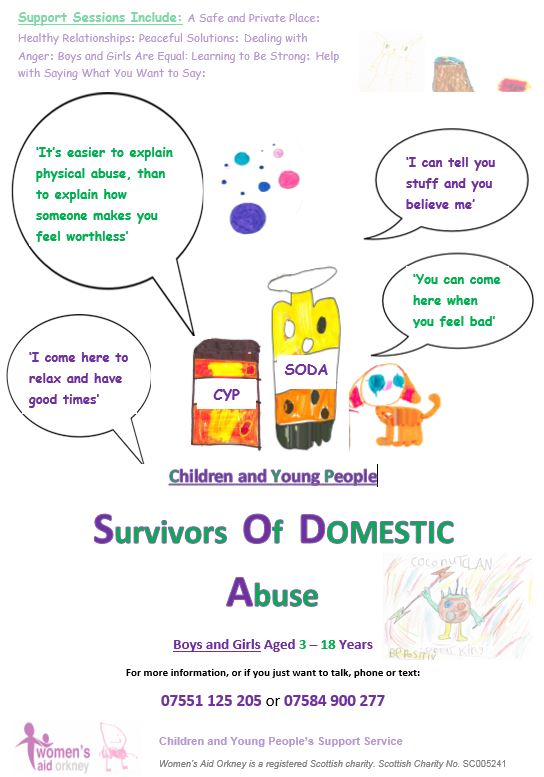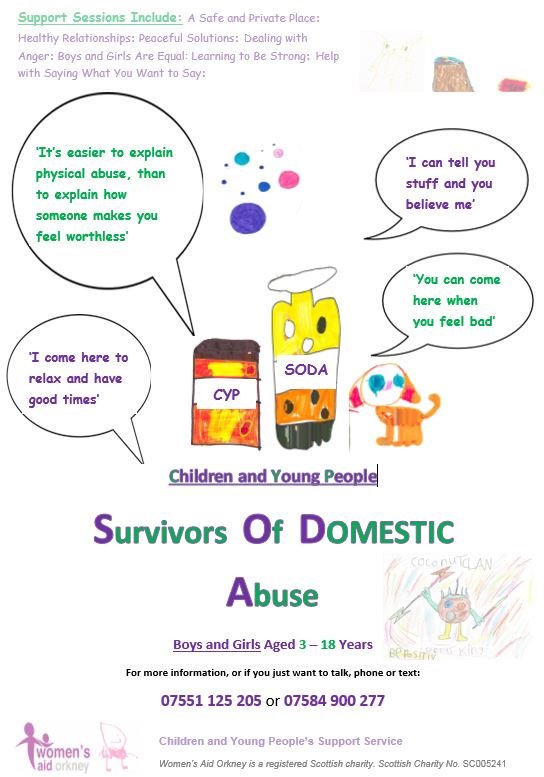 ---