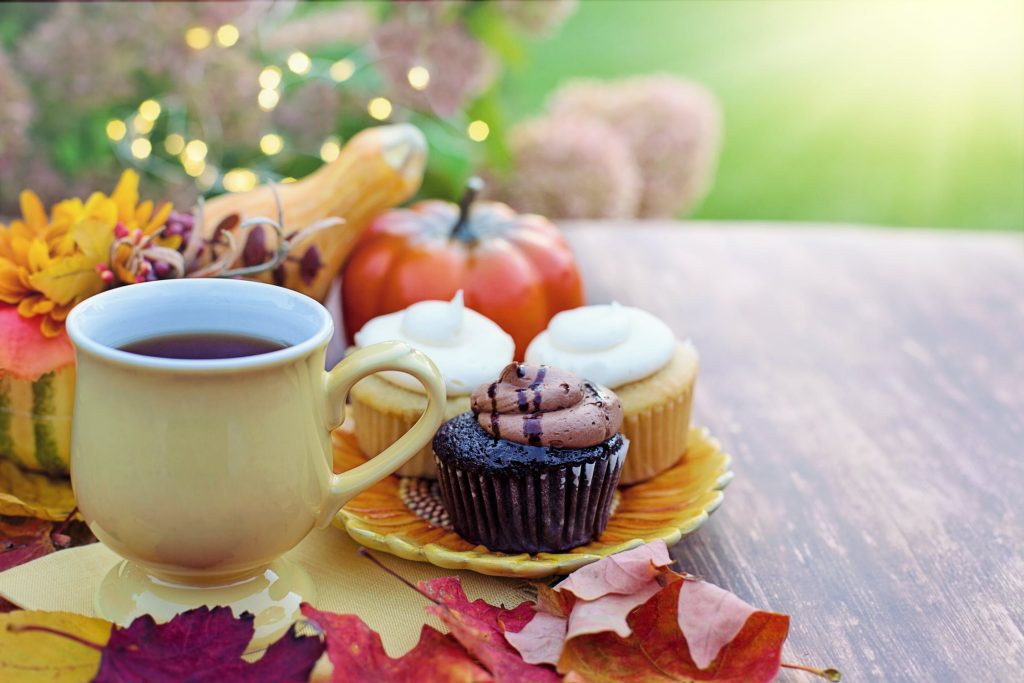 Welcome to our November newsletter. As always seems to happen the beginning of the end of the year has crept up on us! This month the CYP have taken on bullies & Christmas decorations, we've highlighted 16 Days of Action and are very excited about WAO's launch of Own My Life. Read on to see what's been happening….
Women's Service
79 Active Cases | 142 Referrals
CYP Service
34 Active Cases | 48 Referrals
Service User Achievements & Feedback
Getting a job
Participating in WAO's Own My Life awareness raising campaign
Picking herself up after a big setback
Learning from her past without beating herself up (too much)
Seeing future possibilities
Made a business plan and has started her own catering business
Learned how to use the internet, having been unable to do so only a couple of months ago. She is now able to find websites that interest her and join the Facebook community!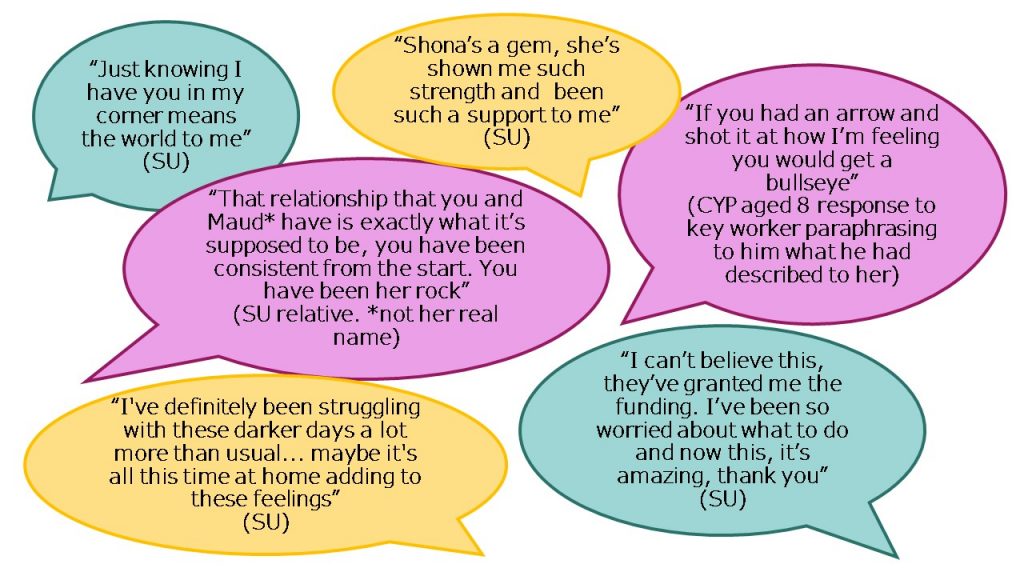 ---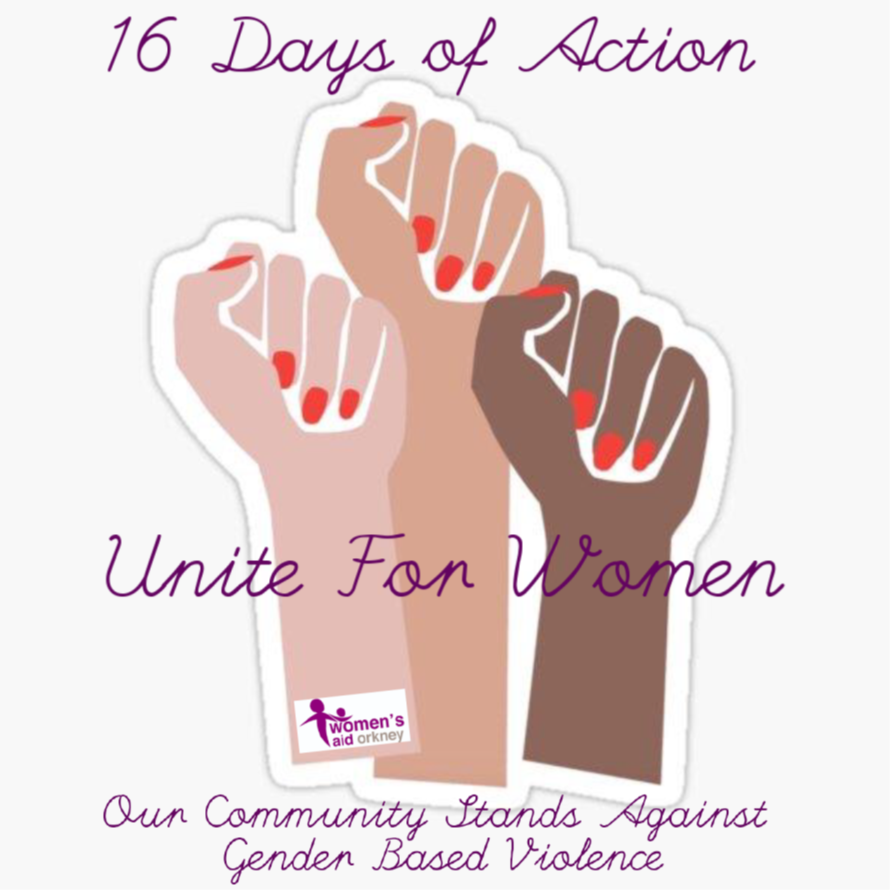 You may have seen on our Instagram & Facebook accounts that, along with the brilliant ORSAS, we are taking part in 16 Days of Action. It's a global campaign launched in 1991 by the Center for Global Women's Leadership. Running annually from the 25th Nov – 10th Dec, it aims to raise awareness of and eliminate gender based violence (GBV). Learn more about the campaign here.
---
Cosy Up With WAO's Christmas Day Tea Time Special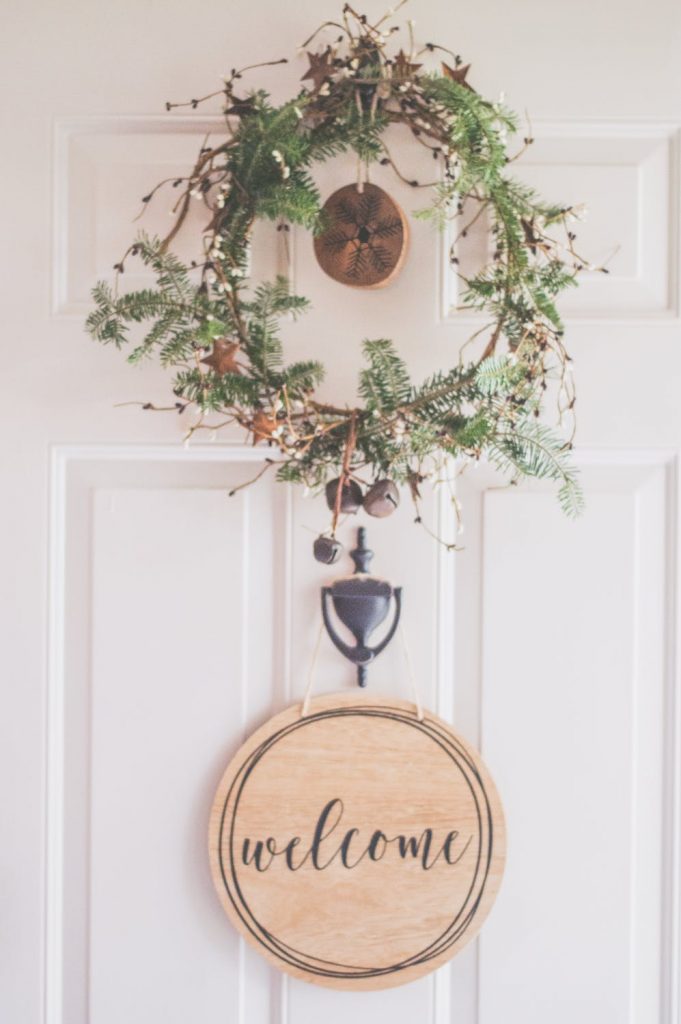 Got the Christmas Blues?
Worried about being on your own this Christmas?
Fancy something fun on Christmas Day without any pressure?
Please join us on Christmas Day for a 1 hour fun, friendly get together:
Time: 4-5pm
Location: Zoom
No pressure to talk, no need to be 'jolly', you don't need to eat mince pies and we would love your company.
We will be having a silly Christmas quiz, then, flying in all the way from Kirkwall, WAO's very own female, professional storyteller with her lovely, sparkly Christmas story, specially created for women, finishing off with a little treat.
If you think you might like to join us (no worries if you change your mind later) or find out more, please email: angela@womensaidorkney.org.uk
---
Own My Life: Taster Session for Professionals
The above quote is from *Mavis (*not her real name), who is taking part in our current 12 week Own My life course, which will be coming to an end in December. However, the good news is that the current participants are keen to continue with the Own My Life 6 week follow on course in 2021 because they have their ideas on how more women can benefit from joining the Own My Life course.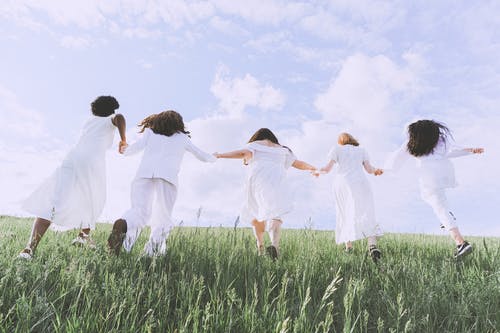 If you are a professional and would like to know more about our 'Own My Life Taster Hours' running in December, please email info@womensaidorkney.org.uk.
Or for more info and to book onto one of the free sessions, click one of the links below:
If you, or a woman you know would like to join one of our Own My Life courses running in 2021 please email angela@womensaidorkney.org.uk
---
CYP SODA
This month we have been learning about bullying with our CYP. This is what some of our very bright young people had to say about what bullying is and how it makes us feel:
Bullying is like a chain reaction, when someone bullies someone it makes the other person react, they can get sad and angry

CYP aged 9
Anyone can be bullied, children can bully parents, parents can bully each other

CYP aged 10
Sad, angry, annoyed and scared

CYP aged 11
One of our young people created a story about bullying featuring the twist that the person being bullied was in fact a creeper! The bullying made them feel bad and they told their mum about it. We also learned that bullies usually need help too: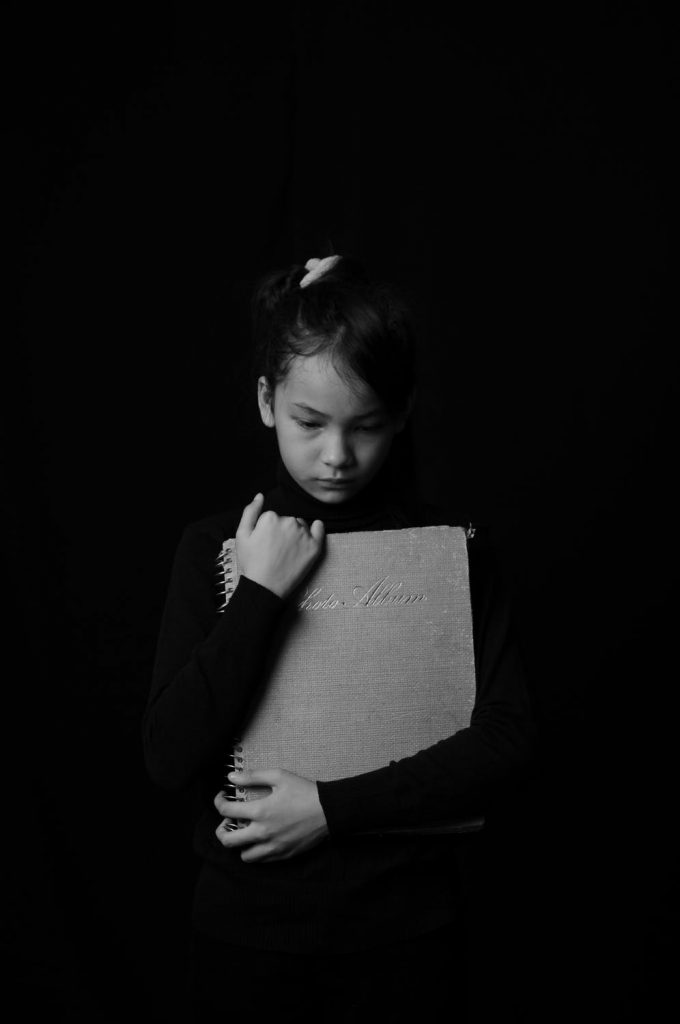 Some bullying can be hidden:
"Being left out of football, even when they need more players is mean" (CYP aged 10)
"Rumours are like when someone says something that's kind of true but isn't true but people believe it" (CYP aged 9)
"When your friend ignores you for no reason they are not really your friend" (CYP aged 9)
CYP Minecraft & Bullying Awareness ~ Bystanders & Upstanders
November's Minecraft challenge was based on superheroes and anti-bullying (with the option of including a giant vegetable and treehouse). This month's riddle: what is bullying and where can we get help?
As part of our bullying awareness month we took a look at the difference between a bystander and an upstander:
Bystander
Someone who watches people being bullied, they might join in or they might just watch

CYP aged 10
Upstander
Standing up for someone safely, bystanders are sometimes scared of getting bullied too, you can tell a teacher what's happening

CYP aged 11
We learned that sometimes bystanders might be scared to take action, which makes sense because we all need to keep safe. But, sometimes bystanders join in as well which makes bullying worse.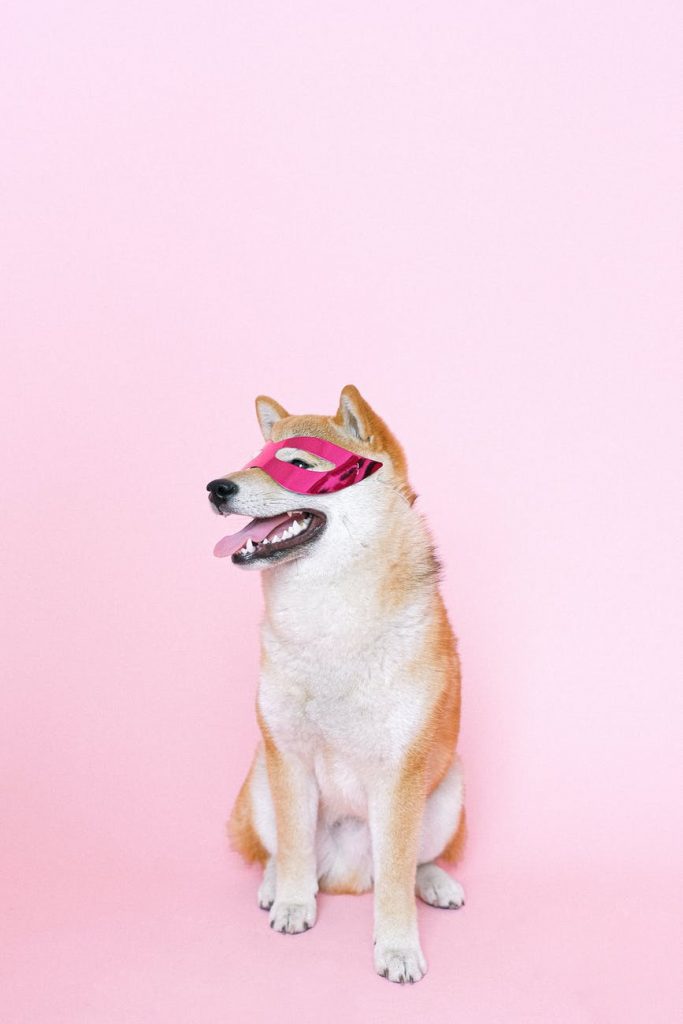 Upstanders are a bit like Superheroes, they can bravely take a stand against bullying by keeping safe and getting help
Did you know that all children and young people have 54 rights which include:
the right to an education
to be safe
to play and rest and to express ourselves
Sometimes its difficult to talk about bullying, but it is very important to let someone know what is happening.
When people are bullied, they have the right to get help and for the bullying to be stopped. Sometimes its difficult to talk about bullying, but it is very important to let someone know what is happening.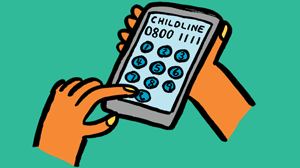 You can always tell your support worker, teacher, playground helper, and parents. Bullying can only be stopped if we speak about it.
There is also a service call CHILDLINE with a free number 0800 1111
who are here to help.
Remember ~ bullying can happen to anyone, bullying isn't your fault and getting help is a good choice.
Christmas Tree, Oh Christmas Tree!
If you're looking for a bit of outdoor Christmas cheer then the Orkney Museum has you covered! They currently have a Christmas Tree Festival in their courtyard until Saturday 12th of December. Local youth groups – including WAO CYP! – were invited to decorate a tree each for display.
CYP did a great job making decorations and CYP support worker Debs & service manger Michelle set it up beautifully!
---
For Our Service Users: Monday Mini Meditations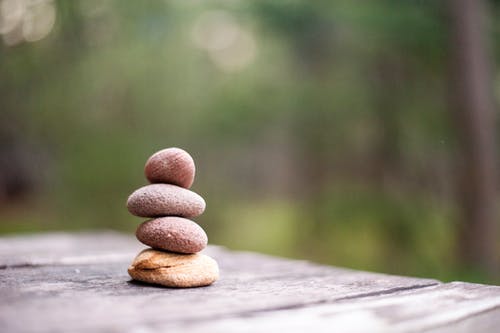 We've had a few sessions now of our Monday mini meditations. No experience or expertise required, simply a relaxed cosy half hour max chill out session. People turn up with their cosy blanket, turn their camera off and then listen to a gentle guided mediation so they can relax and unwind.
Sessions take place on Zoom, if you would like more information or to join, please contact your support worker for details & links.
---
Action for Happiness
December is Do Good December with Action for Happiness.
Every act of kindness matters

Action for Happiness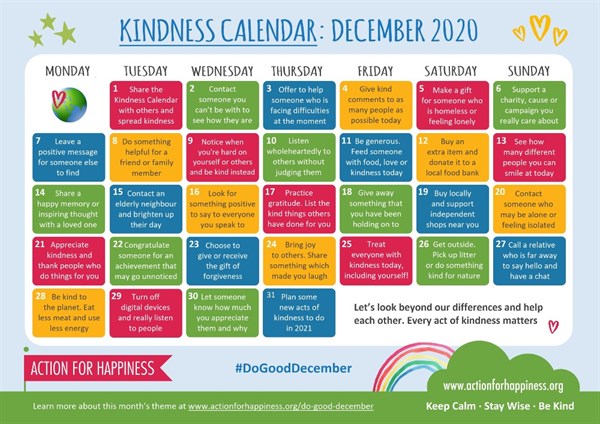 2020 has been a tough year for us all in various ways. If nothing else it has taught us that our situations may not always be in our power, but our responses can be. Giving more kindness to ourselves is a quick & free way to help make the world a gentler, kinder place. It doesn't require anyone else's involvement or validation, and if we can be kind to ourselves, we are then able to be truly kind to others.
Special thanks…
Kirsty Roachford, VAO: organising the Christmas tree decorating event and a big thanks to all the CYP for their beautiful decorations
Stromness Writing Group and Orkney Arts Society: fantastic fundraising for WAO!
Lesley Anne and Morgan: their amazing work on the EPIC transformation of the support rooms and one of the refuge flats!
All the Women's Aid Supporters that are taking part in our 16 days of Action Campaign: we couldn't have done it without you!
Alison Tait, Health Visitor: wonderful support in helping keep women & children safe
Jane Partrige, Head of Stromness Academy: who has been really sensitive to the delicacies of a difficult family situation.
Michelle and Judith, OIC Benefits: who are faced with daily tough decisions, yet are always friendly and cheery on the phone to us
John Hamilton, Grants Development Officer at The Buttle Trust: for his great help and advice
The Buttle Trust: providing women and children impacted by domestic abuse with some of the practical means to help rebuild their lives
Orkney Charitable Trust: whose Every Child Deserves a Christmas is making such a difference to Orkney's children and young people affected by domestic abuse