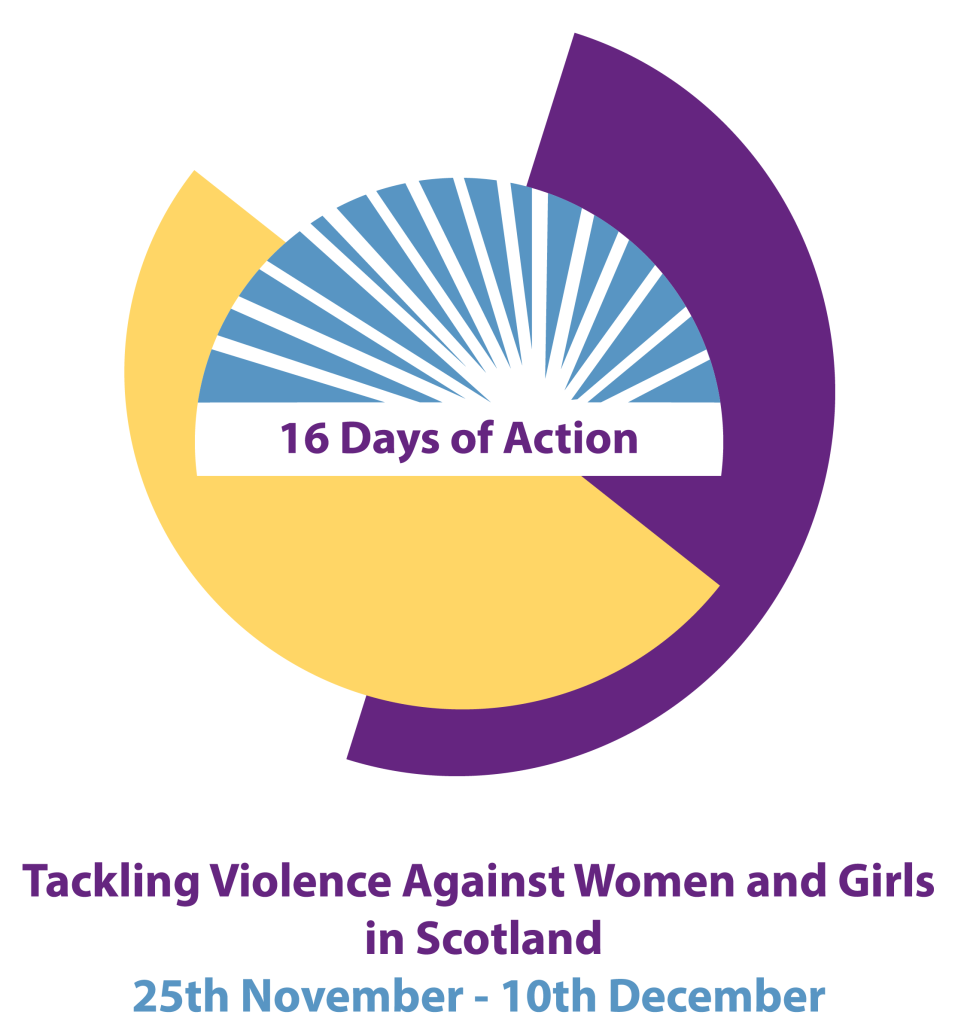 As part of this year 16 Days of Action, we are putting together a selection of blog posts, that highlight different topics. This posts will focus on grooming and keeping children and young people safe online.
What is grooming?
Online grooming is when someone uses the internet to trick, force or pressure a young person into doing something sexual – like sending a naked video or image of themselves.
Someone who's grooming children online will often build their trust before talking about doing anything sexual or suggest meeting up with them in person. It's sometimes not easy to know if someone's trying to groom you, this is why it's really important to understand the dangers of talking to someone you don't know online.
Remember that there isn't one 'type' of groomer. Many different kinds of people use the internet to manipulate young people into sharing sexual images of themselves. Often it's an adult pretending to be a young person – but not always.
A groomer can use the same sites, games and apps as young people, spending time learning about a young person's interests and use this to build a relationship with them.
Whether online or in person, groomers can use tactics like:
Buying gifts.
Giving advice or showing understanding.
Giving attention.
Groomers might also try and isolate children from their friends and family, making them feel dependent on them and giving them power and control over them. They might use blackmail to make a child feel guilt and shame or introduce the idea of 'secrets' to control, frighten and intimidate.
It's important to remember that children and young people may not understand they've been groomed. They may have complicated feelings, like loyalty, admiration, love, as well as fear, distress and confusion.
A survey from Hopes and Streams from the London Grid for Learning revealed that 2 in 5 young people had never told anyone about the worst thing that had happened to them online. With this in mind, it is very hard to know the statistics on how common grooming is online.
What is Sexting?
Sexting is when you share an image or video with someone that is of a sexual nature. After a video or image is shared, you can loose control of what happens to it, there is a possibility it could be posted to websites, shared with other people or used as blackmail.
It can be terrifying finding out a nude image or video of you has been shared online. But Childline can help, they have the Report Remove Tool. It guides you to make a report to the Internet Watch Foundation without anyone getting involved. They will speak to the website to try and get it removed on your behalf.
Grooming can happen offline aswell

Grooming can happen with people you already know in person, for example through your family or at a club you go to.
If someone is an abuser, they might be nice to you, give you their attention and buy you gifts to try and make you like them. Once you start to trust them more, they might try to start to turn your relationship into something more sexual. They might threaten you with violence so that you don't tell anyone.
People like this can be very convincing and will try really hard to get you to do what they want. If something doesn't feel right, it's a good idea to tell someone you trust. If anyone is making you feel uncomfortable because they're saying or doing sexual things to you, you should tell someone what is happening.
Grooming can have both short and long-term effects. The impact of grooming can last a lifetime, no matter whether it happened in person, online or both.
A child or young person might have difficulty sleeping, be anxious or struggle to concentrate or cope with school work. They may become withdrawn, uncommunicative and angry or upset.
Getting Help…
There are many National support groups available to give you help and advice.
CEOP make reporting online grooming easy. Whether you're a parent, carer, worried adult or young person, you can make a CEOP report online.
PACE works with parents and carers of children who are, or at risk of, sexual exploitation. You can call them for confidential help and advice on 0113 240 5226 or fill in their online form.
Whether the grooming is happening now or happened in the past, Childline can be contacted 24/7. Calls to 0800 1111 are free and confidential. Children can also contact Childline online. Childline has information and advice for children and young people about online grooming and keeping safe online.
Women can call the National Domestic Abuse Freephone helpline on 0808
2000 247
Scottish
Women's Aid and LGBT domestic abuse in Scotland are excellent support
group websites.
You can contact us on 01856 877900 or email us for advice
at info@womensaidorkney.org.uk
If you or your children are in immediate danger, call the police on 999. If
you can't talk, call 999 followed by 55 to indicate you need help, but can't
talk.